July 26, 2016
Denny Hall Renovation
On May 12, the Department of Architecture's Professionals Advisory Council sponsored a tour of the ongoing Denny Hall renovation project.  This was an excellent opportunity for our students and faculty to preview Denny's new 2016 main entry, interior skylight/atrium/stair, active learning classroom, and TA loft as they take shape within the original 1895 French Renaissance chateau inspired shell. Here are some recent architect's photos:
It has been a very exciting two weeks at Denny Hall – the stairs are now in! It was really crazy watching them go in. The guy photographed below is literally riding the stair into place – and yes he is tied in with a safety harness.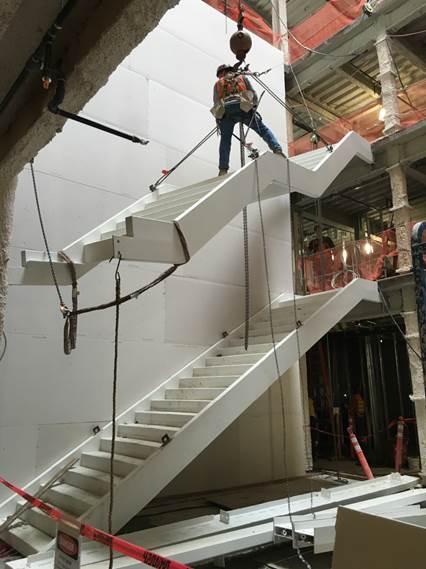 The guardrails and skylight will be installed in the next three to four weeks. Construction is going great and things are moving along very quickly.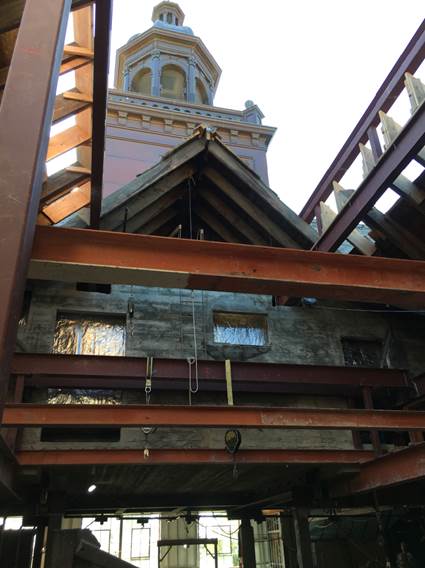 The final stairs are white steel with terrazzo treads and landings. The guardrails are white switch pickets with oak handrails and oak paneling on the east and west walls. With the skylight above, the change to Denny is really dramatic. There is a lot of light pouring into this area, even on a cloudy day, and the white of the stairs only enhances that feeling even more. With the pictures shown below, the skylight was even half covered with a platform at the time these were taken.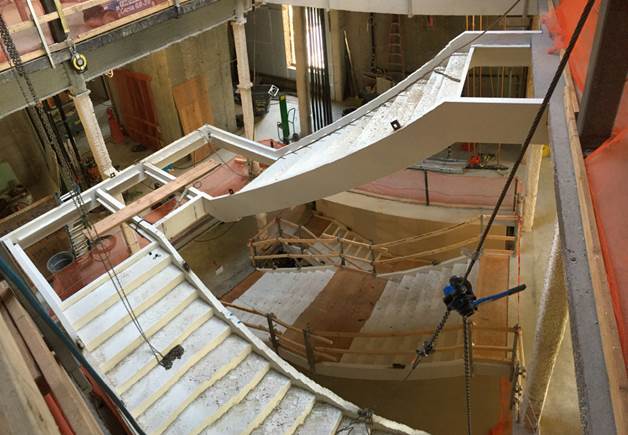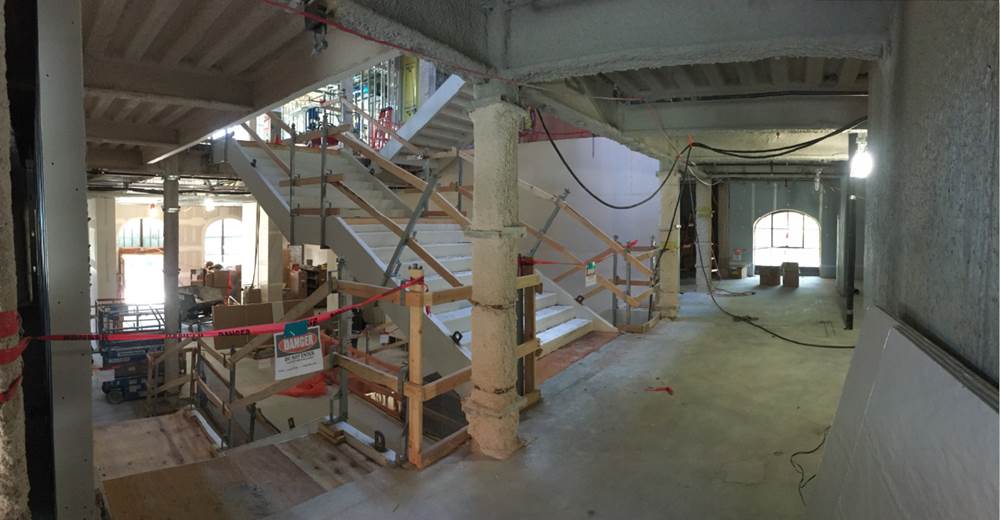 Substantial Completion is on track for 8/01/16, 6 months ahead of schedule and within budget, thanks to a great collaborative effort by the project team! Special thanks for Stephanie Shradar for the photos and comments, and to Randy Everett (PAC member and Project Manager for UW Capital Planning and Development) for offering this opportunity to our students!