May 25, 2017
The Agency of Materials Studio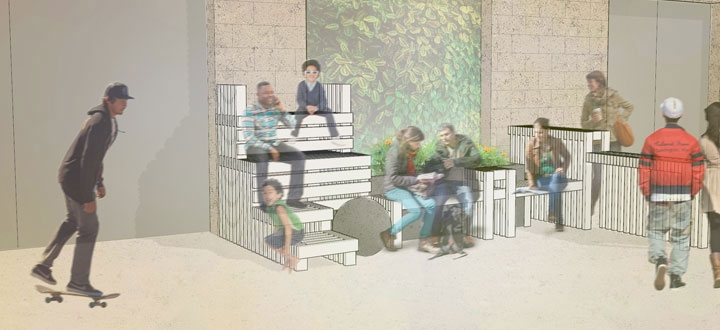 Senior Lecturer Jim Nicholls leads a interdisciplinary studio "The Agency of Materials" focusing on a small intervention at the U District Alley. Collaborating with the Alley Community Council, the studio is proposing a project to implement the community-driven strategies from the recently adopted U District Alley Activation Plan (a large file at 12.6 Mb), which was developed by SvR Design, and in cooperation with the Seattle Department of Transportation (SDOT), and the Department of Planning and Development (DPD).
The project proposes to implement select strategies from the plan as a prototype and laboratory to test the activation concepts. All of these strategies reflect the popular approach for interventions that are "light, quick, and cheap" as well as attainable with wide community participation. We have applied for a Neighborhood Street Fund grant from the City of Seattle. Learn about their project from a presentation (3.5 Mb) prepared by the students.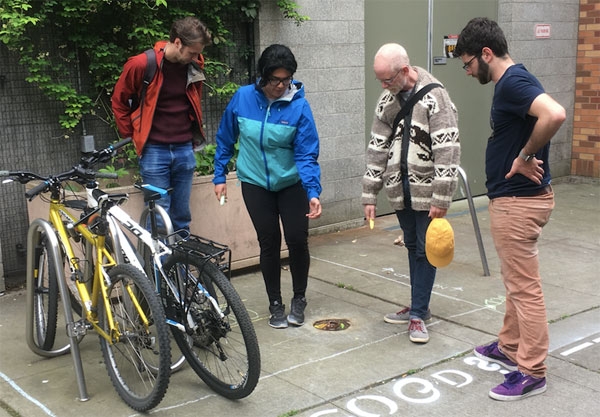 This project will focus on the following strategies:
1. Surface Treatment: To designate the alley as a pedestrian-priority space, a consistent pattern of paint will be applied to the existing alley pavement within the project boundary area. A painted surface treatment will provide traffic calming benefits for pedestrians and bikes as well as provide a highlighted space for public use and events.
2. Overhead Lighting: To improve nighttime safety, overhead tivoli lights will be strung across the projected boundary area above 26′. Tivoli lights will also distinguish the space as an inviting evening destination space for the community to enjoy.
3. Bicycle Parking: Reflecting the frequent shortage of adequate bicycle parking, the project will install vertical bike parking frames to maximize access to parking as efficiently as possible. The vertical bike racks would add an additional 8-10 bike parking spots for an already crowded parking location. These bike racks will be located out of vehicle right of way, on adjacent private property.
4. Garbage Containment: Taking advantage of the existing agreement between multiple entities on the alley to share trash, recycling & compost dumpsters, the project will prototype the centralization of these receptacles within an attractive and secure enclosure. This will reduce the visual clutter and errant litter in the alley while coordinating the shared use of a common resource.
5. Seating: Additional seating will be added in the form of counter height tables and stools (removable overnight). They will be located out of the right of way and out of vehicle traffic. The additional seating will provide a privately-managed, public space for the community to gather and aid in hosting community events.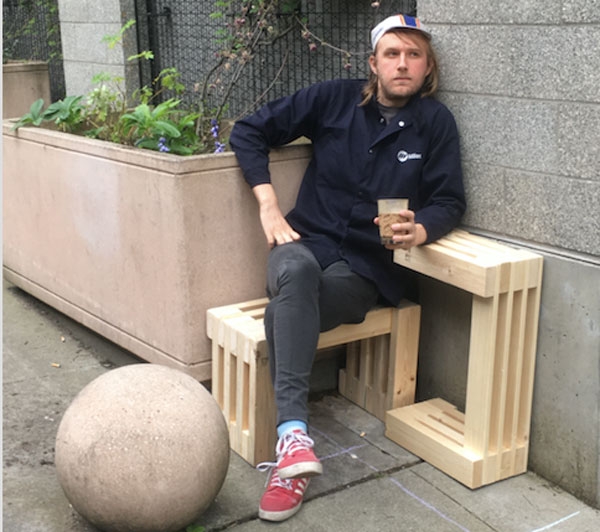 The proposed solutions have wide community support from alley stakeholders including property owners Alfred Shiga, Unico Properties, Cafe Allegro, and has received letters of endorsement from The University District Partnership, The University District Community Council, The University Temple Board of Trustees, ROOTS Shelter, U District Square, The People's Hard Reduction Alliance, and Bulldog News.