January 18, 2018
AIA National Honor Award: Gohar Khatoon Girls' School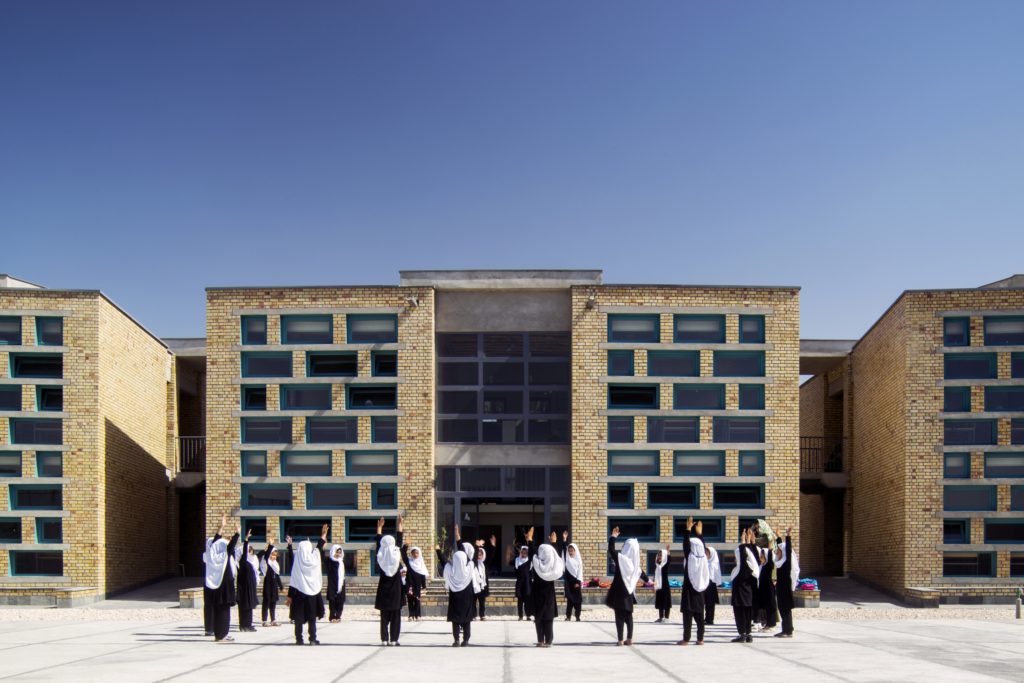 Building photos image copyright:  © Nic Lehoux
Professor Dave Miller shared the exciting news that the Gohar Khatoon Girls' School in Mazar-i-Sharif, Afghanistan was awarded an AIA  2018 National Honor Award. The school was designed by Bob Hull/Miller Hull, in cooperation with Assistant Professor Elizabeth Golden and Department of Architecture graduate students.  The 2018 Architecture program celebrates the best contemporary architecture regardless of budget, size, style, or type. These stunning projects show the world the range of outstanding work architects create and highlight the many ways buildings and spaces can improve our lives.
From the AIA jury:  "A beautiful and restrained aesthetic with limited means. Architecture is a modern take on Afghan history and masonry construction. This elevates respect for women and girls overall when state resources are used to this extent and design, adding an intent to create an urban oasis and promote community engagement. This space and the process communicates a new era for girls and women very powerfully. It is remarkably resourceful by integrating natural sustainability measures while operating within a weak infrastructure in the country."
This project also was recognized at the 2017 AIA Northwest & Pacific Region Design Awards, receiving the Honor Award in October 2017.
Additional information and images are available at the AIA website and through Miller Hull.  Congratulations to Elizabeth, Dave and our stellar student team!