February 1, 2015
Arch 570 1:1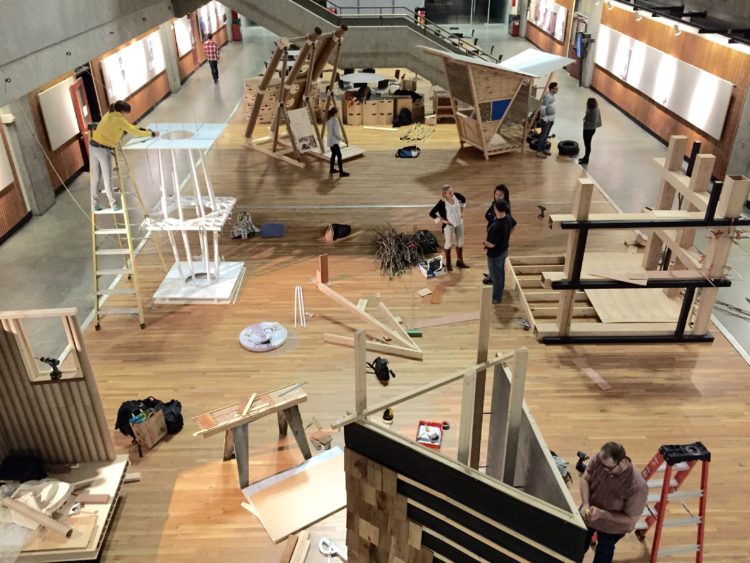 Perhaps you've heard the clamor of hammers in Gould of late, or have seen a construction zone where once was a quiet court. Don't forget to check out the result of all that work — Arch 570 full-scale building details on display in Gould Court until February 13.
The initial major assignment of the Design Development class taught by Jim Nicholls asks student groups to "…research, design, and draw/build a hybrid model/drawing of a significant detail from an architectural precedent study."
The assignment was interpreted in six unique ways, and each finished project has exciting spatial implications for the four-story court. For architecture students accustomed to building miniature models at their desks, or digital models inside their computers, this project serves as a valuable lesson in tectonics and the way that structures really come together.
Listed below are the precedent projects each group chose to address (project/architect), along with the students who worked on each project.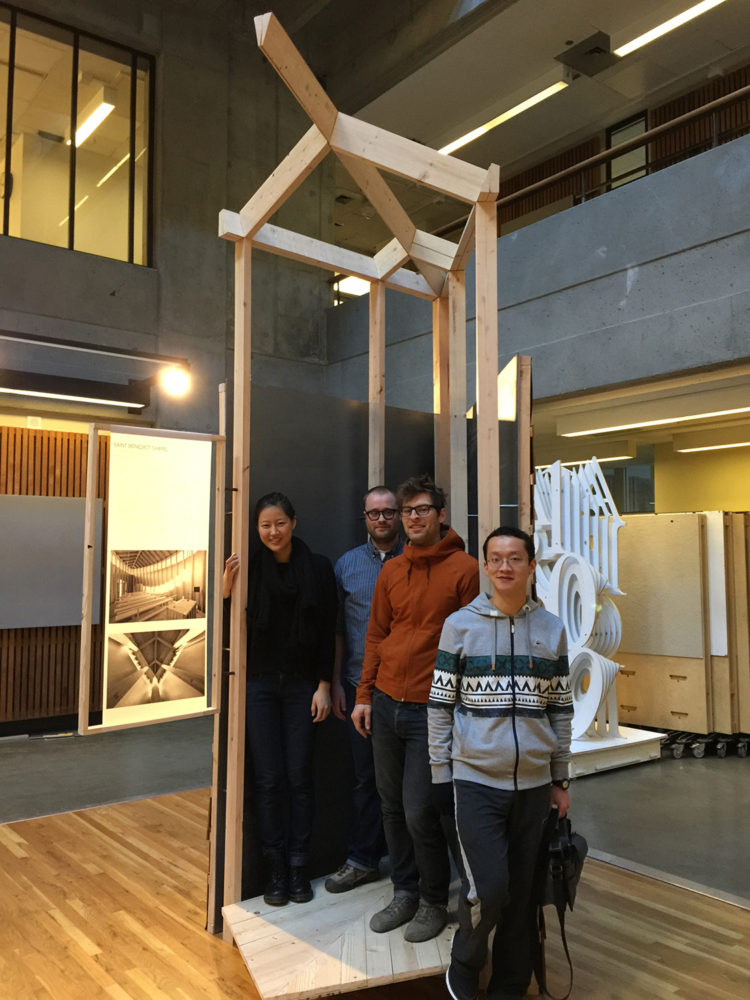 Saint Benedict Chapel / Peter Zumthor
Rauland Schaat
Mattias Bailey
Qisheng Wen
Eunice Lee
Anders Meyer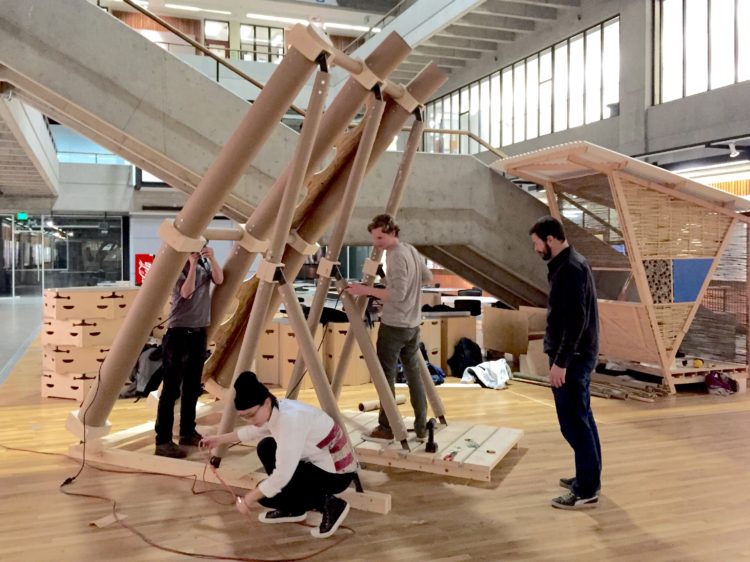 Paper Dome / Shigeru Ban
Alison Deng
Corey Collier
Michal Okonski
Steven Jackson
Connor Irick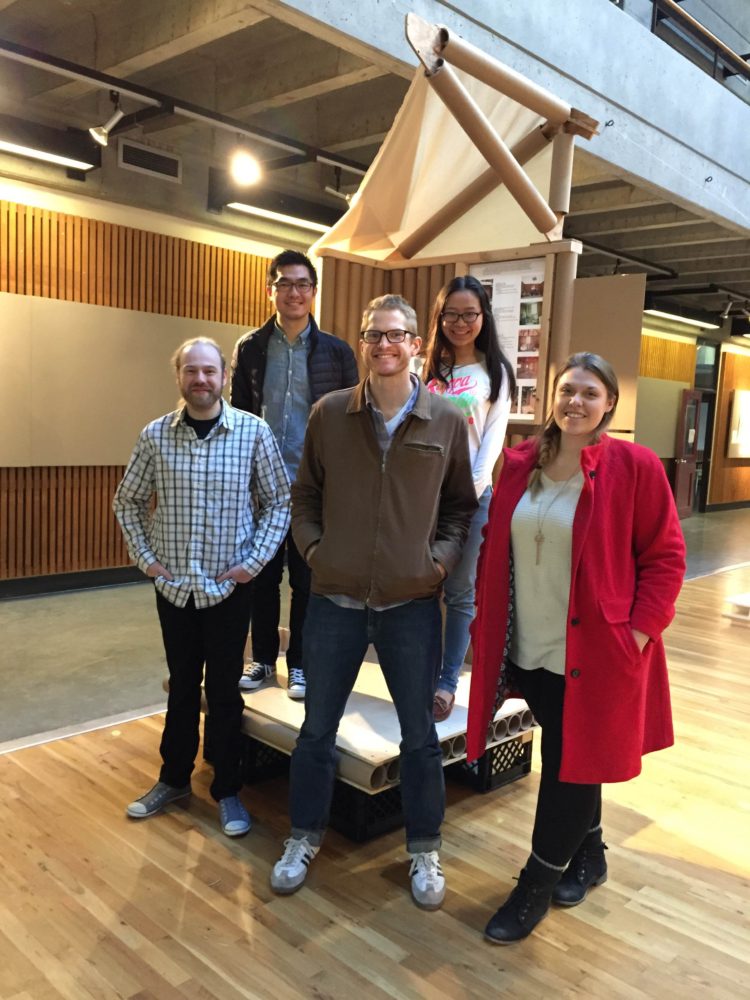 Paper Log House / Shigeru Ban
Jesse Chapman
Calaa O'Donnell
Rui Bao
Mingjun Yin
Weston Norwood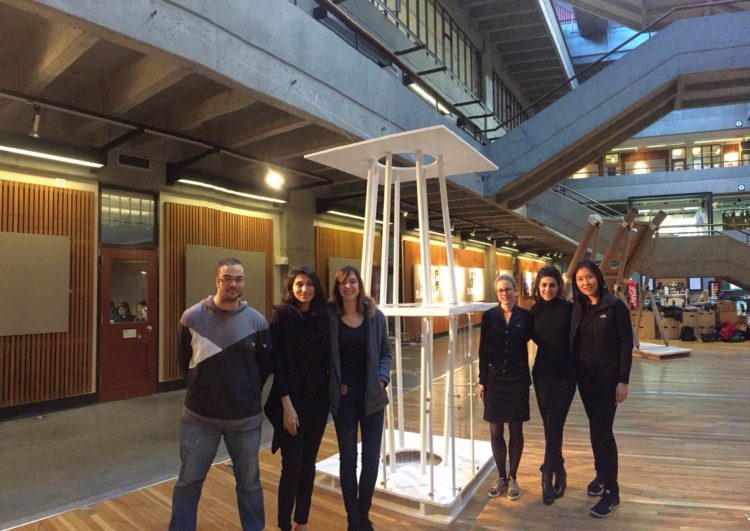 Mediatheque / Toyo Ito
Pardis Moinzadeh
Camilla Holm
Virginia Bradbury
Tanya Nachia Somanna
Ji Hye Kim
Eric Hanna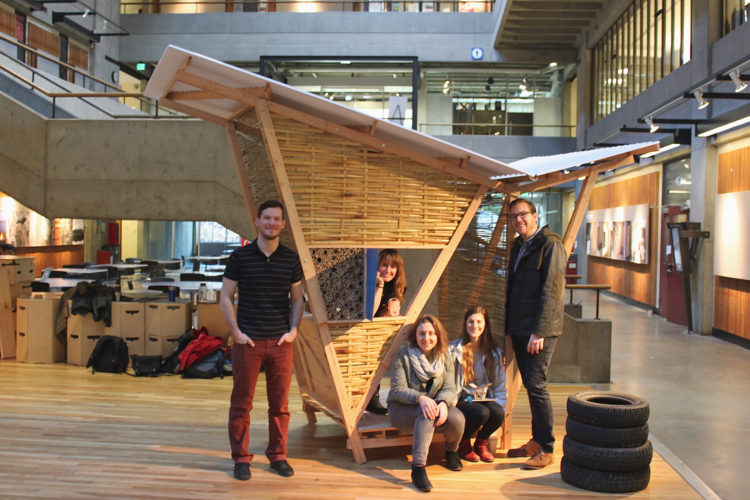 Soe Ker Tie House / TYIN tegnestue Architects

Buddy Burkhalter
Stephanie Ferrell
Christopher Morris
Keegan Raleigh
Michele Yates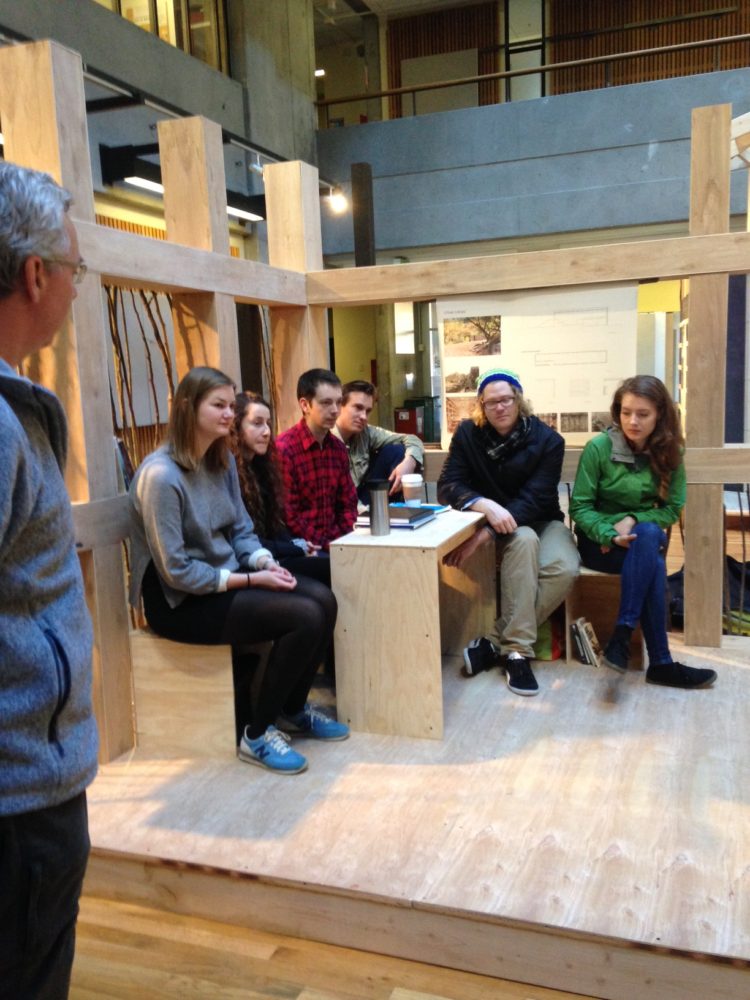 LiYuan Library / Li Xiaodong Atelier
Reed Kelly
Hillary Pritchett
Lexi Paparo
Christian Seaman-Van Waasen
Nile Vanwestrienen
Mira Hoestaker