November 13, 2017
Architecture in Urban Context Studio- Hands on Research
Contributed by M. Arch candidate Sami Prouty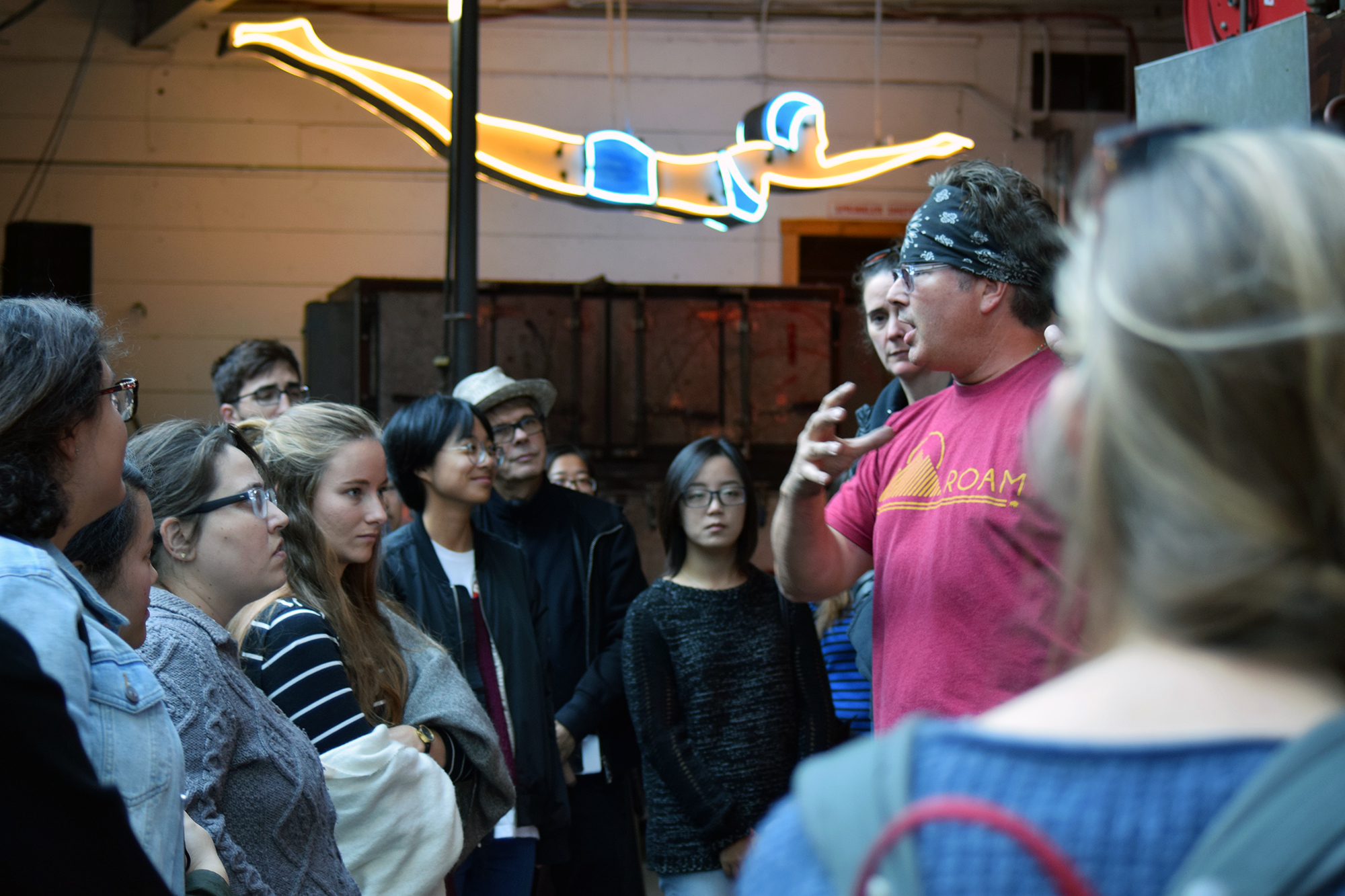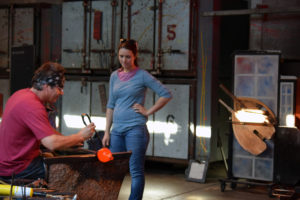 As part of the research component for the Arch 500 Studio, Architecture in an Urban Context, students spent an afternoon at the Chihuly Boathouse Studio getting a first hand look at the beautiful practice of glass blowing as well as the storage, display and production areas that come together to make the process work.
Students in this studio are working to create a hypothetical satellite campus for Cornish College of the Arts in the Uptown/ lower Queen Anne neighborhood of Seattle. The campus will include schools for Dance, Music, Ceramics, Digital Fabrication and Glass.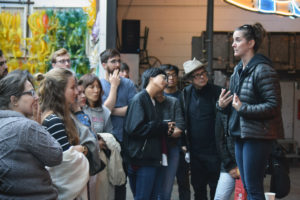 In order to design great schools of creative arts, faculty found it critical that students have the opportunity to experience these diverse creative spaces. Being able to watch the glass blowers and see the amount of space dedicated to the various phases of the process will help students produce thoughtful, productive and efficient designs.
The Boathouse Studio houses the work of world renowned glass blower, Dale Chihuly. The building is home to a massive production studio along with a number of small galleries, meeting spaces, even a lap pool. Each space displays the work and collections of Chihuly in a unique and exciting way. The space was ideal for inspiring innovative design schemes and approaches that would properly serve a glass arts school. The tour has been a major resource for the studio, setting a precedent for both the student designs, as well as a process of designing that focuses on creating beautiful and exciting spaces that thoughtfully respond to the needs of the client and program.