March 13, 2014
Building a Tectonic Model
Written by Marisol Foreman, 2015 M. Arch Candidate
As architecture students, we spend an incredible amount of time on our craft, especially at our school. We do this willingly knowing that we will need to work just as hard in the real world, and (for a long while) on someone else's designs. We all know, and can relate to the stress and hard work of our kind, but our family and friends don't ever fully understand what we do that keeps us up late into the night. I'm sure everyone has a family member whose response to a final render is "Wow, I like the colors!" Or the friends who walk up to the model that kept you up for a week straight and say, "Awww, look at all the tiny people!" For their sake, I hope you'd have slept at this point or they will surely get a frustrated earful explaining how its so much more. So much.
Knowing that the tectonic model for Jim Nicholls' Design Development course (ARCH 570) was going to show a level of detail and require a level of craft, not usually reached (or aspired to) in a normal studio model, I decided this would be the perfect opportunity to document my process and show my family what we do. This model challenged us to deal with not only the obvious forces (gravity, rain, wind, etc), but also asks us to turn these considerations into design opportunities. For instance, if a rain gutter is considered beforehand, it can become a design element and be hidden or expressed, instead of the common resulting gutter tacked onto the side of a building as an after­thought. I have worked to puzzle through these considerations and make them a part of my overall design, and while some have been dealt with, others persist to puzzle.
Everyone will have a different approach and technique for model building. The following pictures document my process from the digital to the physical.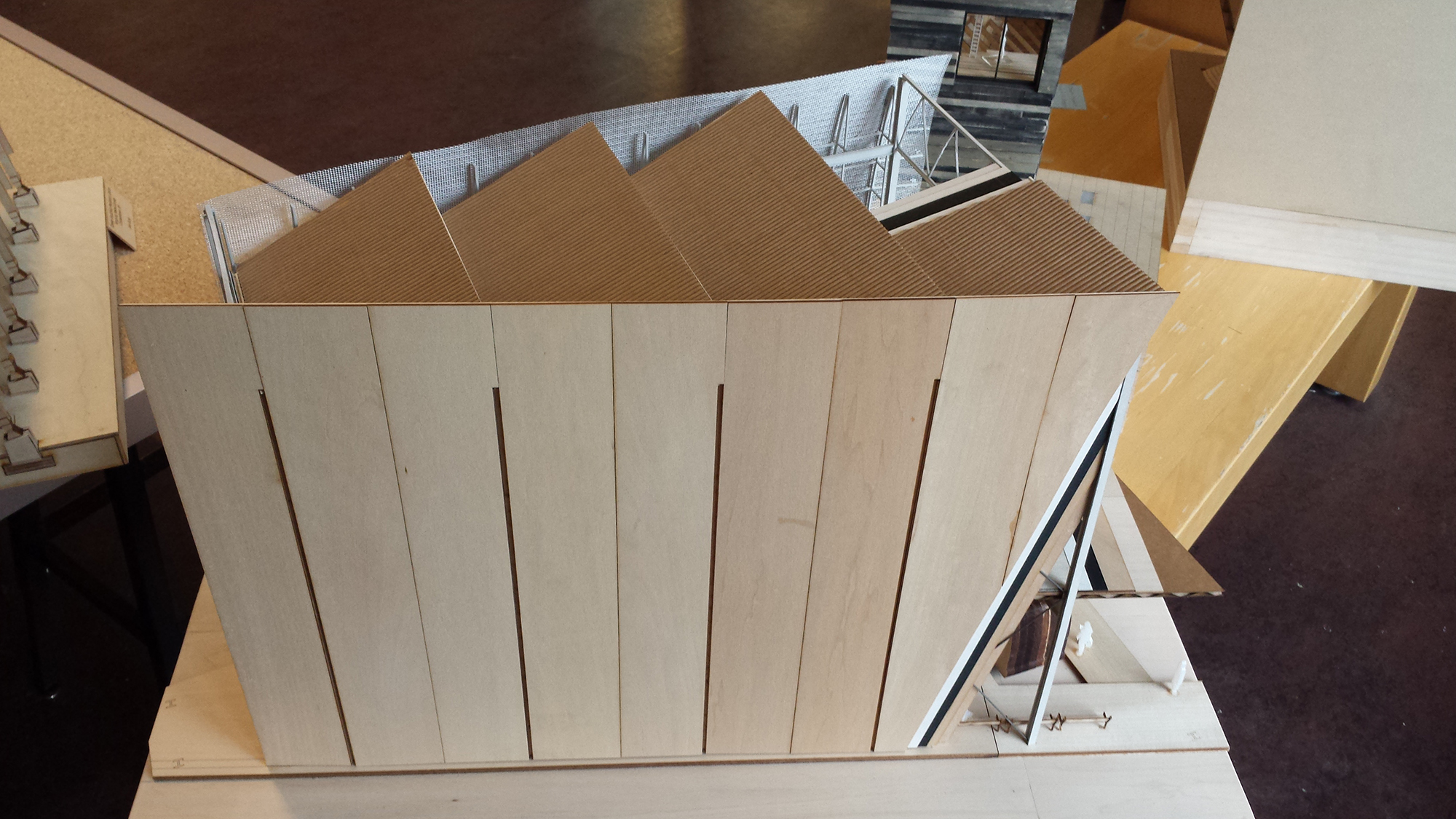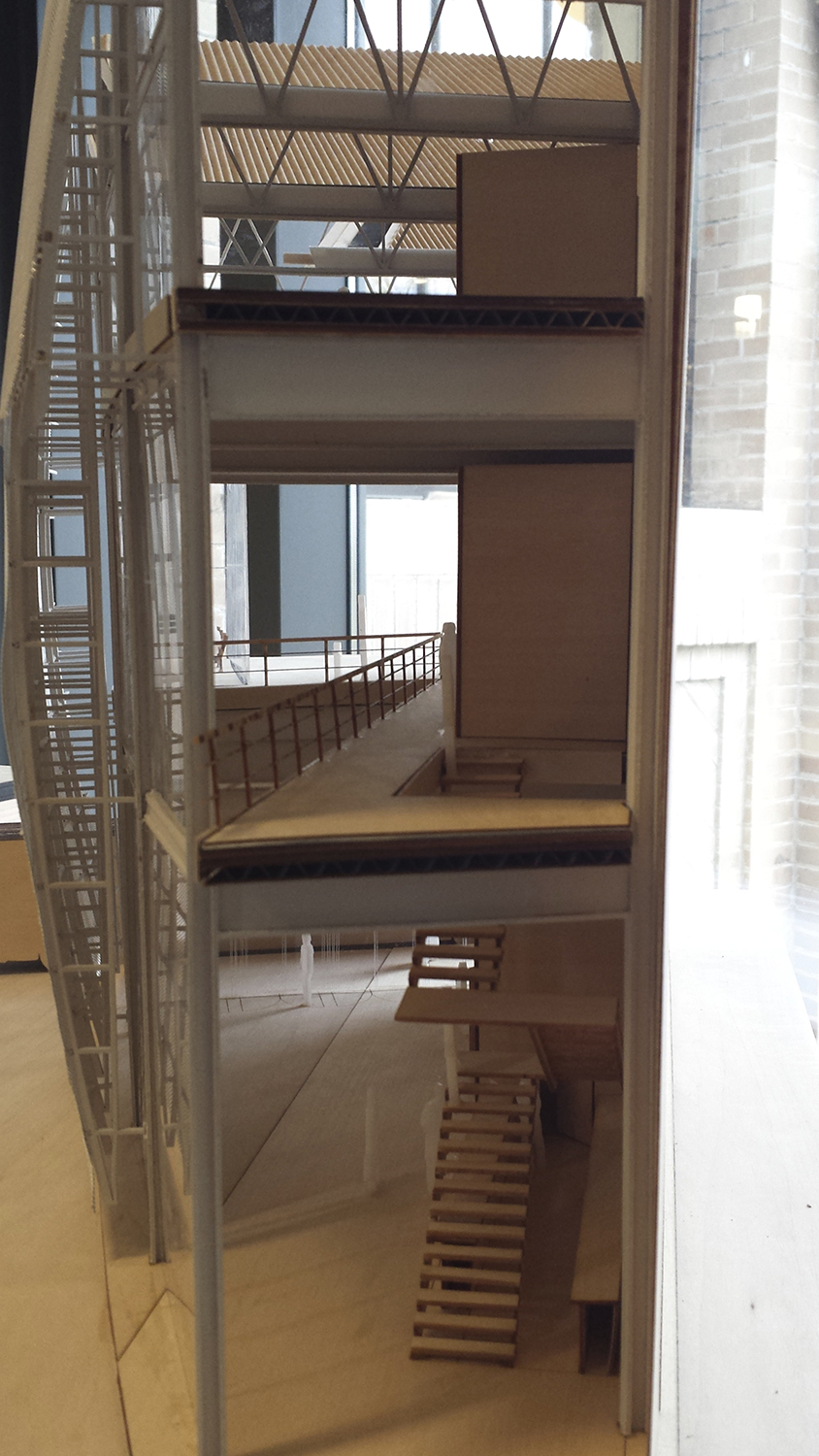 I hope you had a chance to view the tectonic models while they were on display in the Glasket last week. They were truly wonderful!