June 20, 2014
Building and Remembering
Written by Assistant Professor Elizabeth M. Golden
Bob Hull, one of Seattle's most well-known and respected architects passed away on April 7th, 2014, at the age of 68. He left behind an impressive legacy of buildings, and the work he created over a lifetime will continue to serve and uplift many people for generations to come. Over the past two years, one project in particular–the Gawhar Khatoon Girls' School in Afghanistan–seemed to carry a lot significance for Bob. He often said that in designing  Gawhar Khatoon, his career was coming full circle. His first project, the National Tourism Agency, was built in Afghanistan in the late 60s, and he admitted that the school could be one of his last. Sadly, it really was one of his final buildings. He will miss the satisfaction of seeing how much enjoyment his work will bring many students.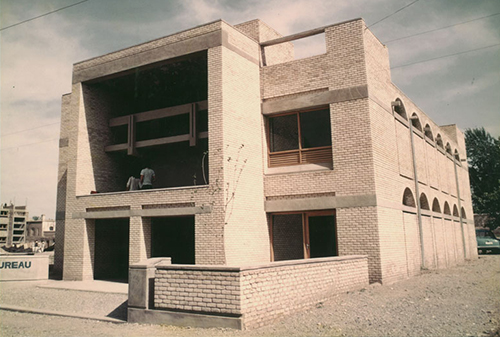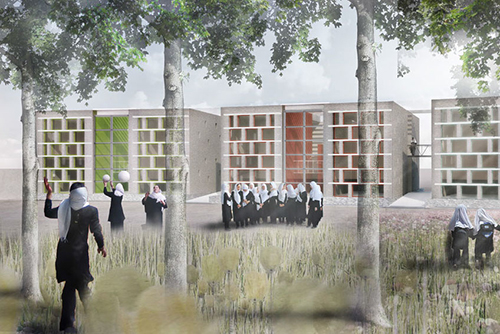 So what's happening with the Gawhar Khatoon Girls' School now? I'm sure the former UW students that participated in the "Afghan Studio," along with many others who have either been involved with or have followed the project previously are probably wondering where things stand. The construction is well underway, and the school is planned to open this September.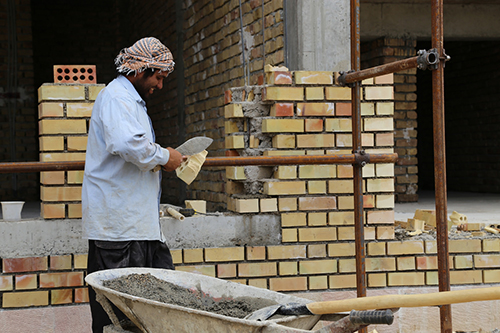 The concrete structure is finished, and the masons are hard at work filling in the walls and facades of the classroom blocks. Our department chair, Dave Miller, MS Architecture student Yasaman Esmaili and I, are working on the details of the project–from developing the site plan, to designing tile patterns for the floors, and planning how the latrines will function.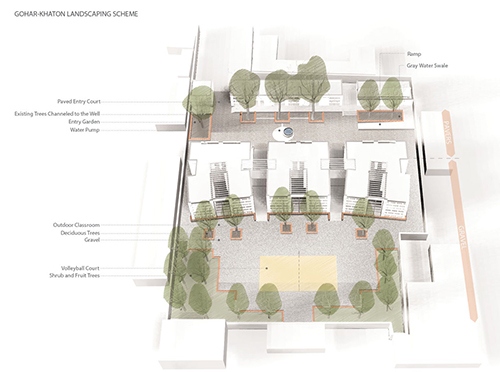 We call the contractor, Jason Simmons, once a week, and he is working tirelessly to find all of the materials needed to make a great school. We all know designing a building is difficult and complicated in the first place…try doing it in Afghanistan. Take floor tiles for example. We might have a particular type in mind, and you can bet that the producer probably won't have enough of that kind in stock, or they might sell the tile they promised to someone else, or they might just go out of business before the floor is finished. Repeat this scenario for most items–brick, stone, trees–and you get the picture. We are slowly learning to consider several options, and to keep our expectations in check.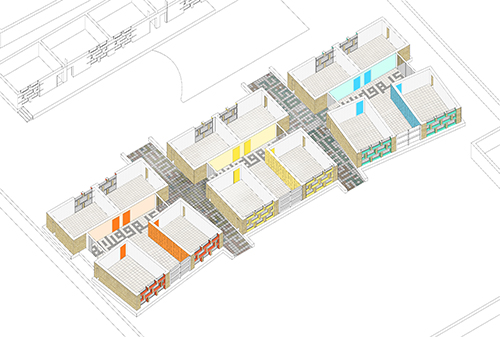 In spite of these challenges, there are also some positive developments. Recently, we decided that the school's main stair cases should have large murals on the flanking walls. Rather than design these ourselves, we've been preparing the groundwork for a competition that will be an open call to all local women to submit a design for the project. The students at Gowhar Khatoon will also be able to participate, and we are excited to see their proposals for the spaces.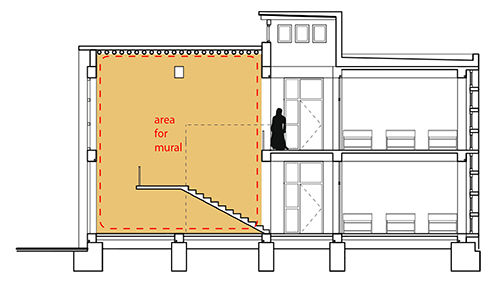 We still have many things to decide, but thinking through each of these details brings a new opportunity to ask what Bob might have wanted, to recall comments he made, or more often, to fondly remember his jokes. These are small remembrances, but we know they are slowly adding up to be something big.