February 3, 2015
CLT HOUSE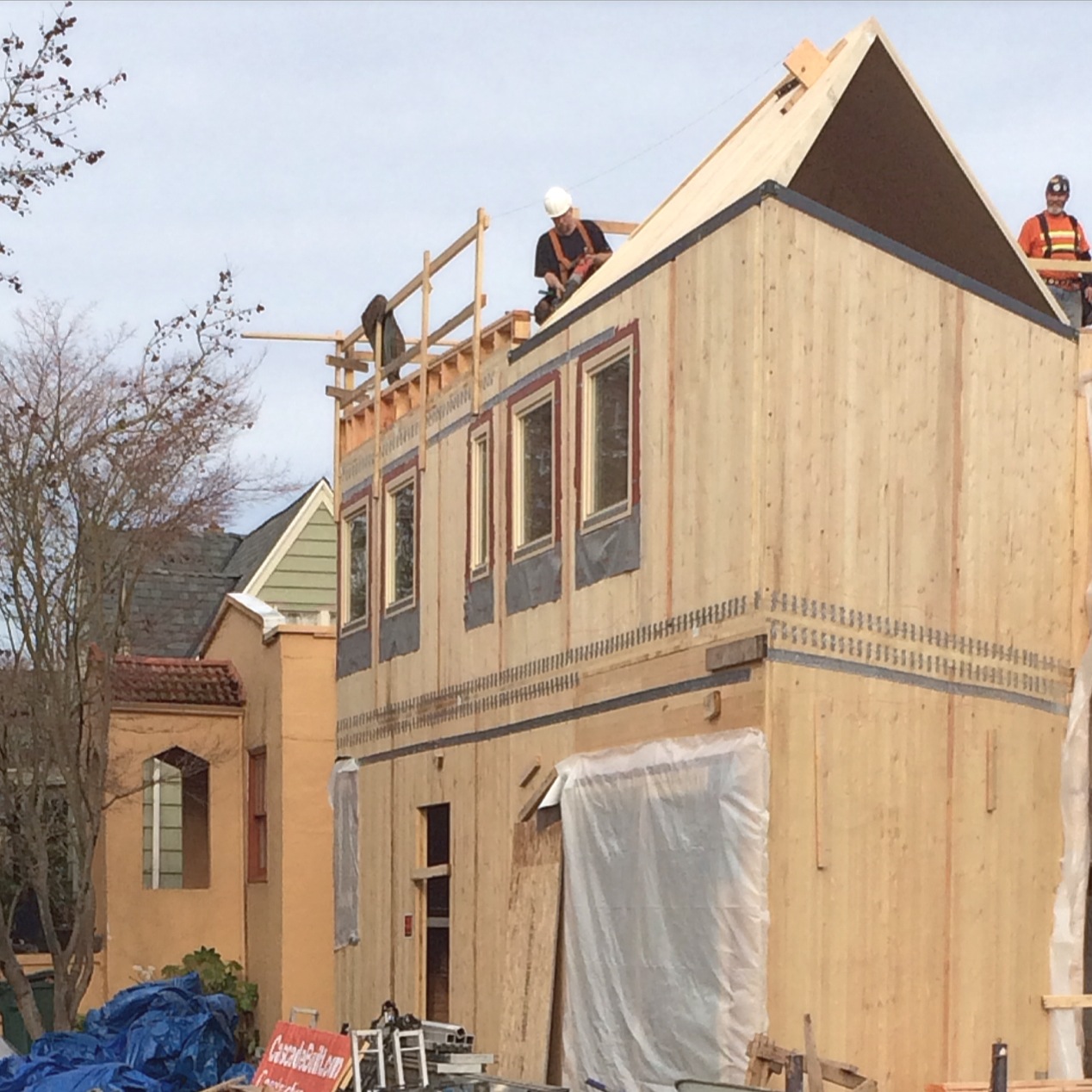 The UW architecture community is excited about a house currently being constructed in Madison, which uses a unique new wood system, Cross Laminated Timber (CLT). UW Affiliate Associate Professor Susan Jones and Arch 503 Studio students participated in the research for this project.
House location: 1820 – 41st Ave. E., just off Madison
Here's a word from Susan Jones, the architect:
Emergence of new building technologies and their ability to shape new experiences of space, light and materiality was a hallmark of early modernism. With the appearance of Cross Laminated Timber in central Europe in the mid-1990s, the opportunity arose again to reconceive spatial and tectonic experiences. Much like the classic kern-form and kunst-form dialectic that Botticher and later Frampton conceptualized, the clunky, crude 8' x 40' x 4" pine panel can be transformed into highly evocative experiences of space and light. Additionally, Cross Laminated Timber (CLT) arose as an ecological response and is now being proposed as an alternative to more carbon-intensive materials of concrete and steel. Its use promotes timber as a viable building material that if grown, managed, and harvested responsibly, can continue to elevate the region of Cascadia as an innovative culture of highly sustainable strategies.
The CLT House is a modest, 1,500 sf single-family house for a family of four, including a writer/historian and architect in Madison Park. Situated on a small, 2,500 sf triangular lot across from an alley and rear bank parking lot, the house negotiates between the settled, established neighborhood and the commercial strip off of Madison Ave. The materiality of the house and the interior experiences recall the ubiquitous small northwest beach cabins, as well as the specifics of the site – once a beach itself, under 9' of water, in 1916, before the Lake Washington water levels were lowered by 9' with the building of the Ship Canal out to Elliott Bay.
Currently under construction by Cascade Built, the house is designed by atelierjones with structural engineering by Harriott/Valentine. It is scheduled for completion in April 2015.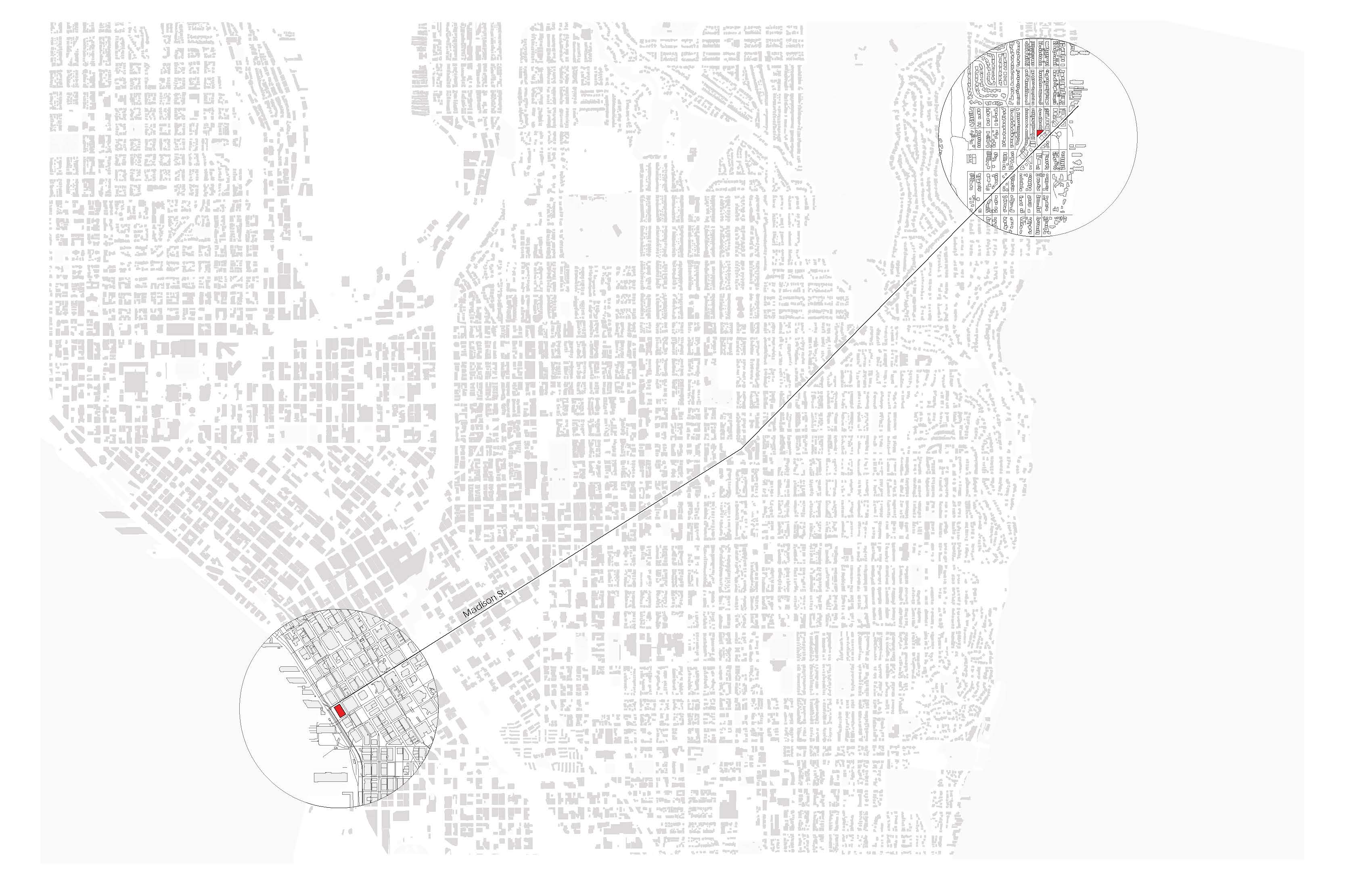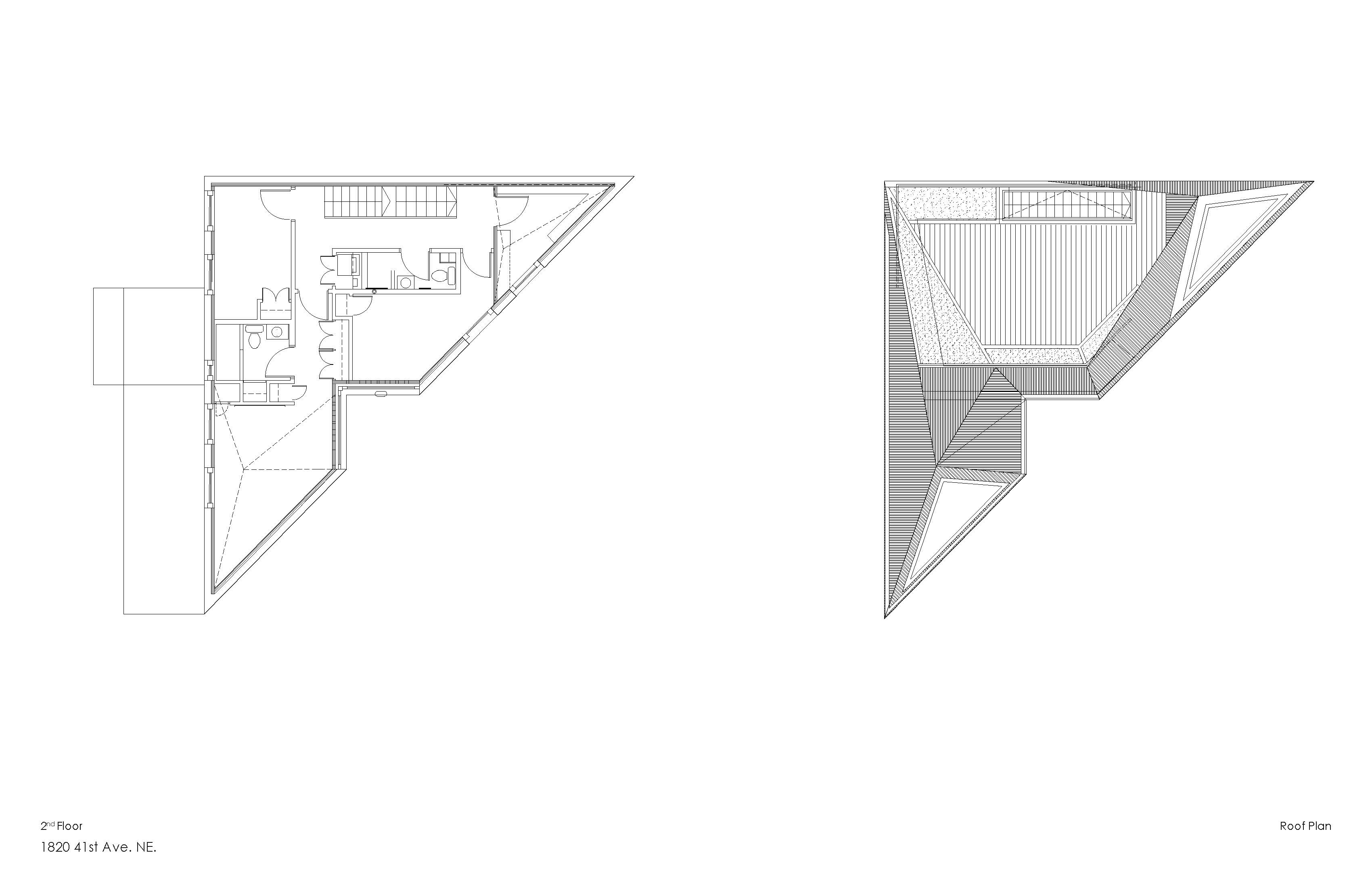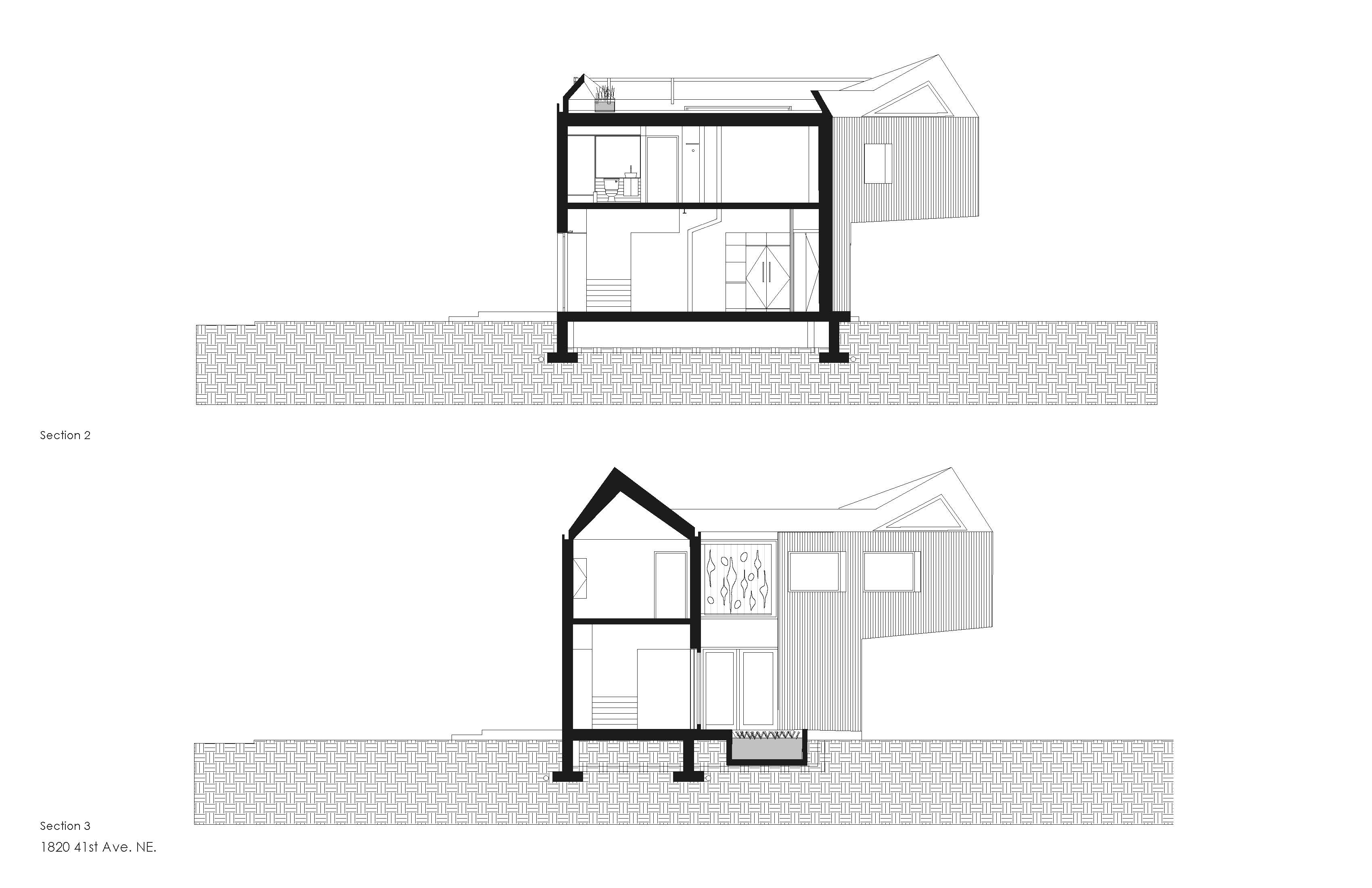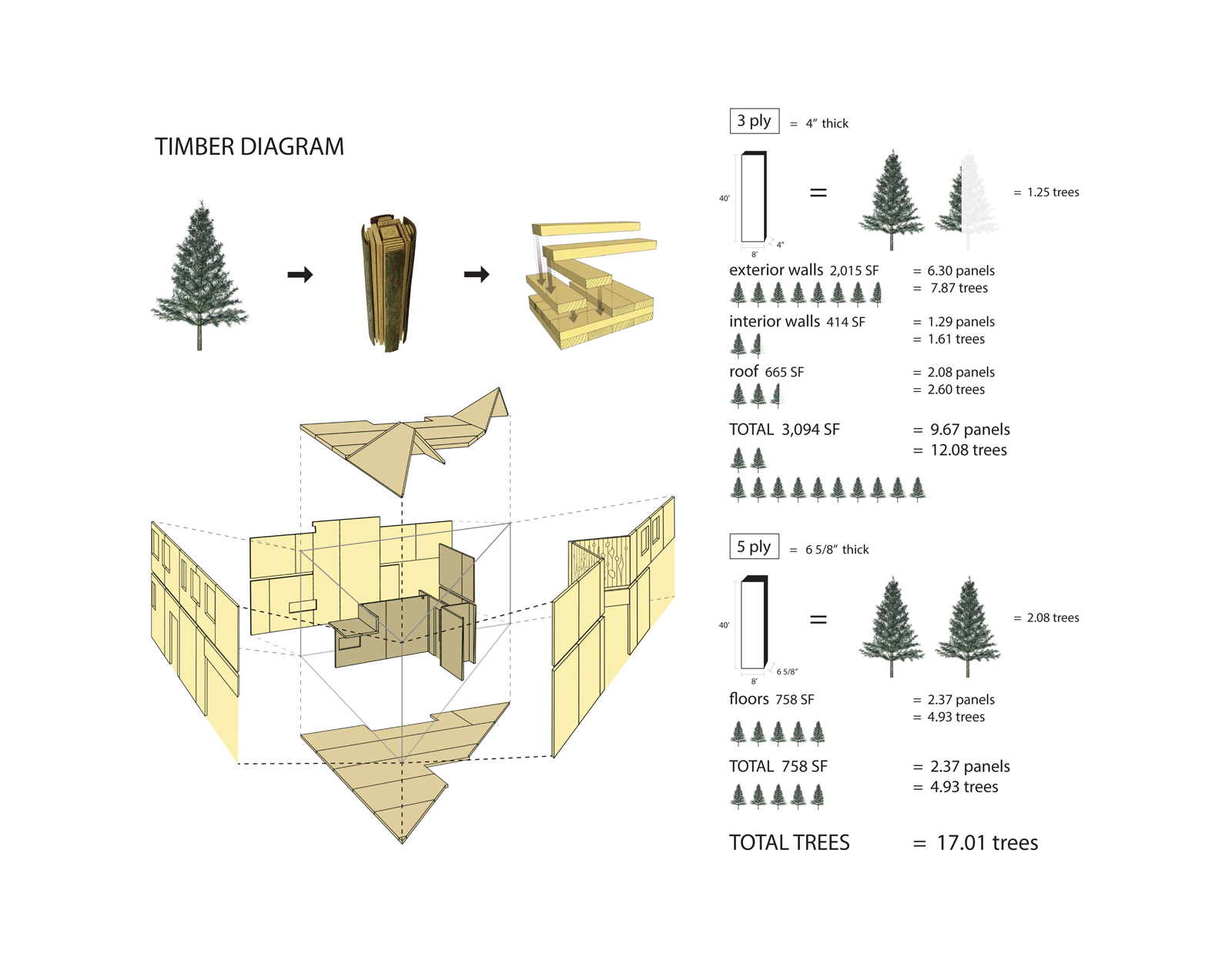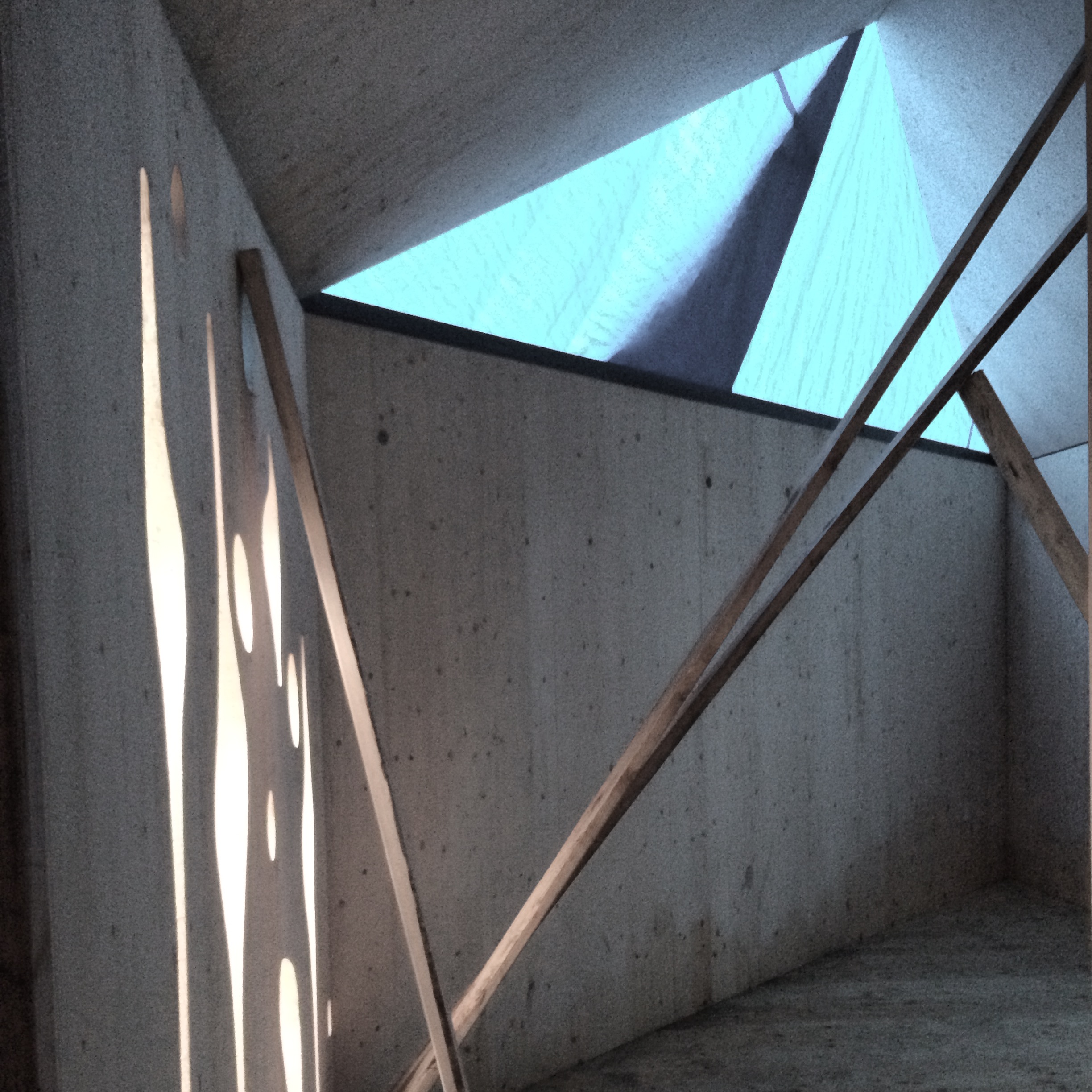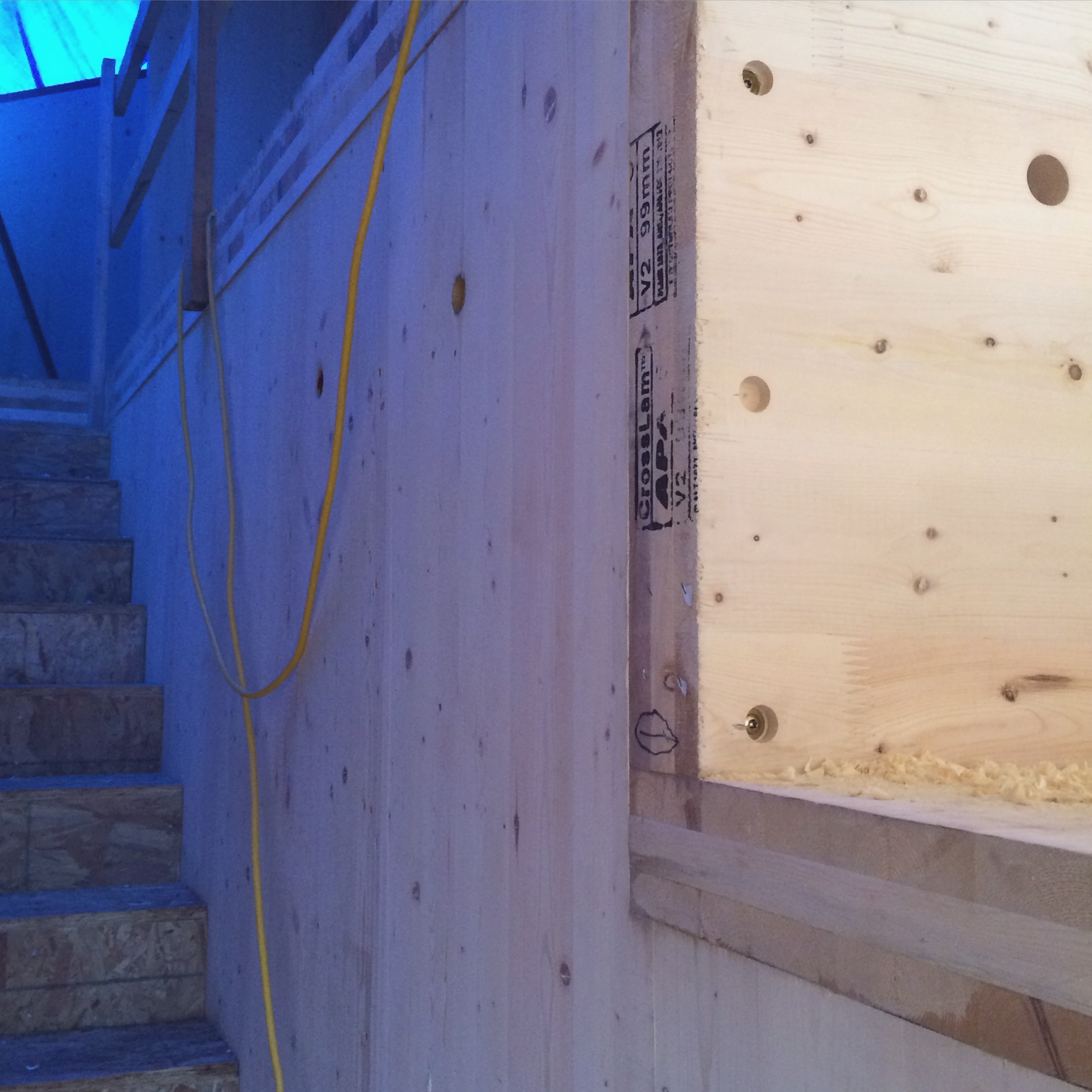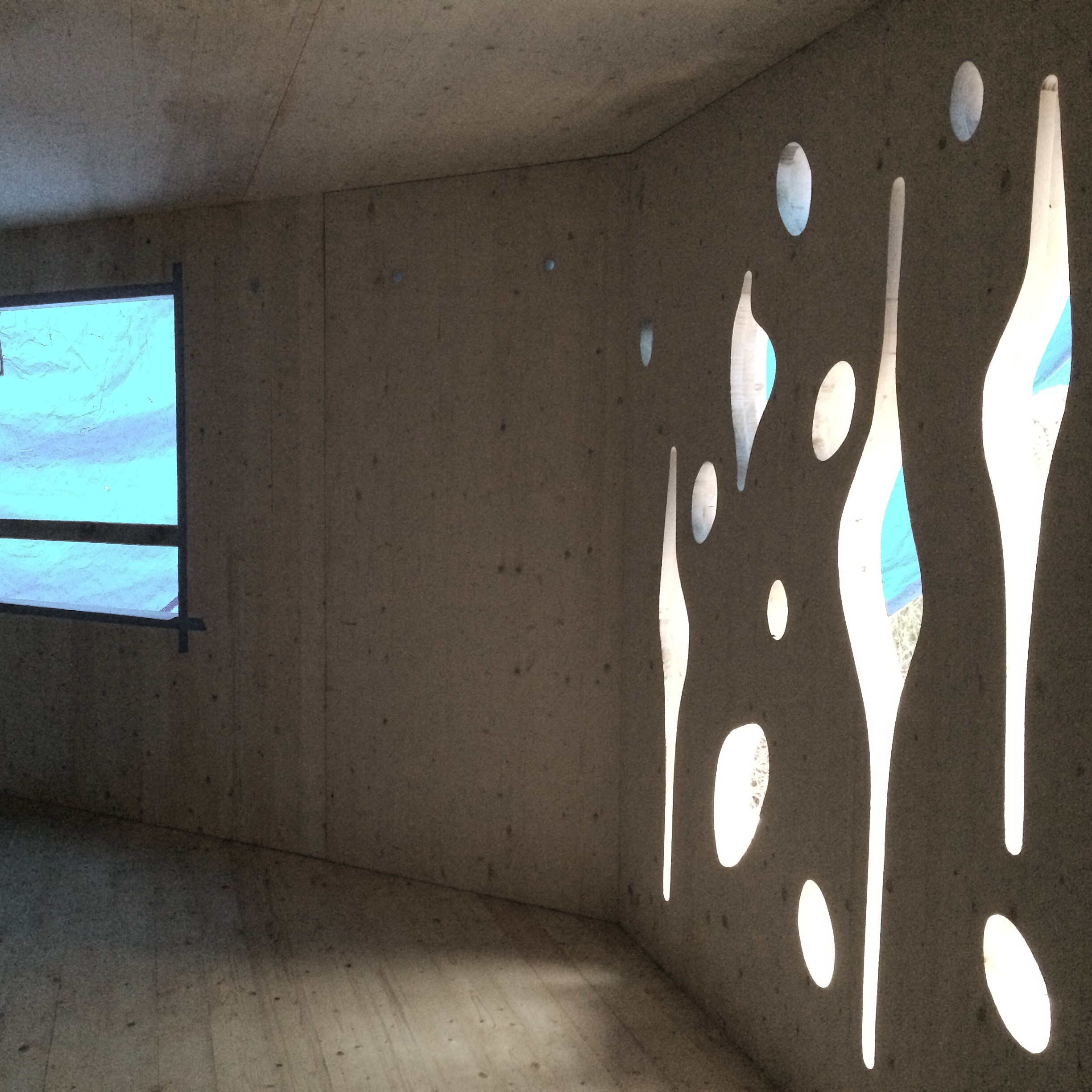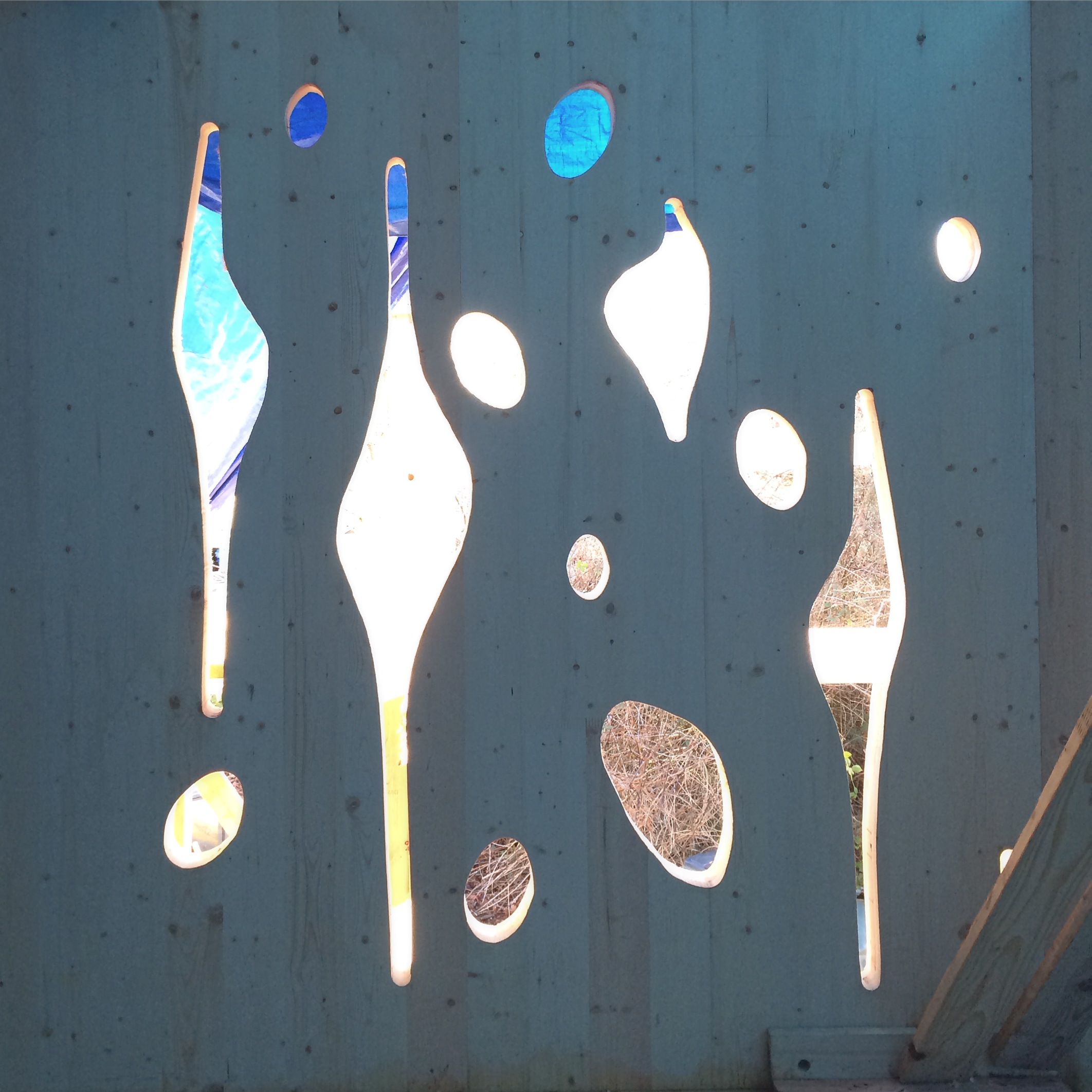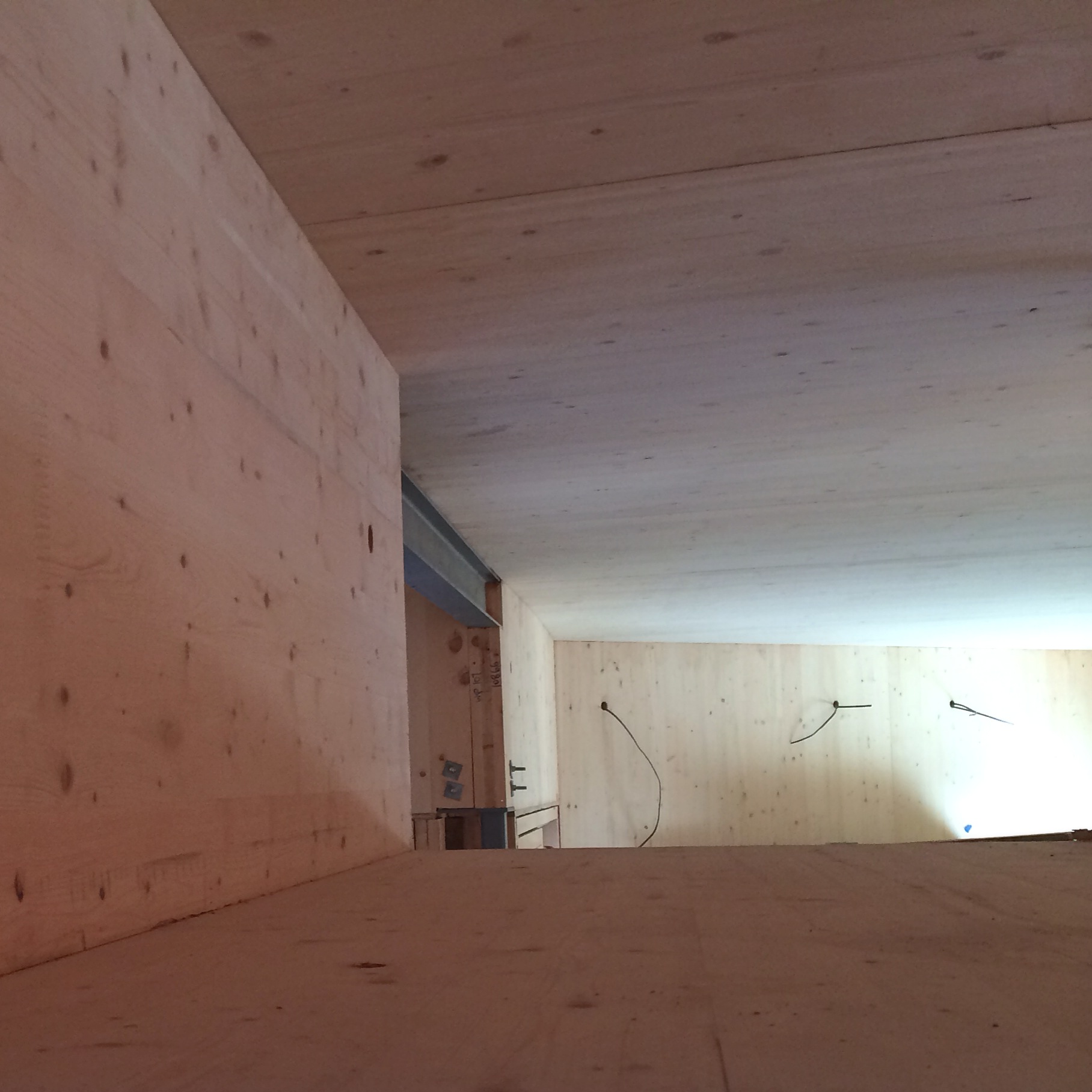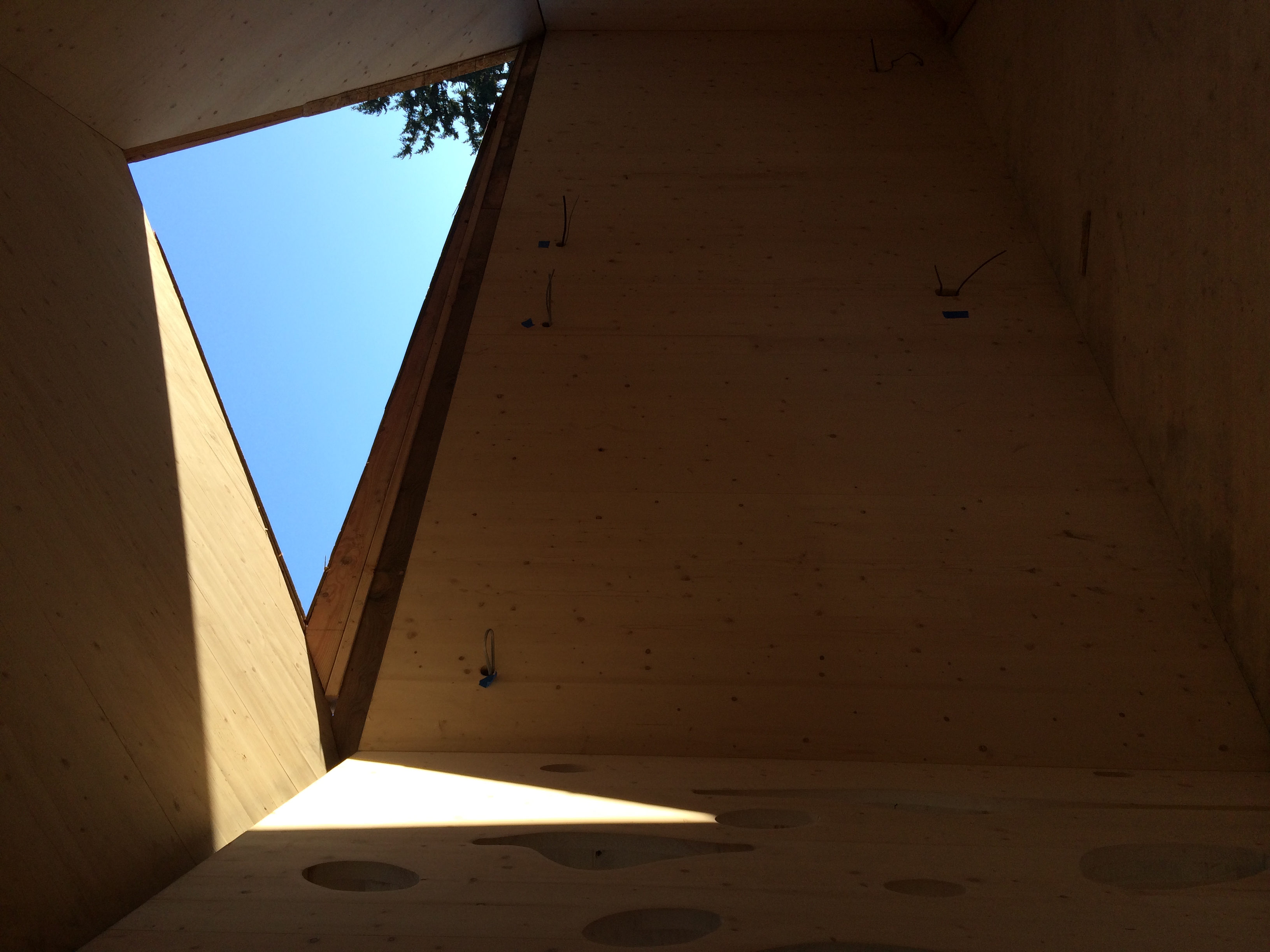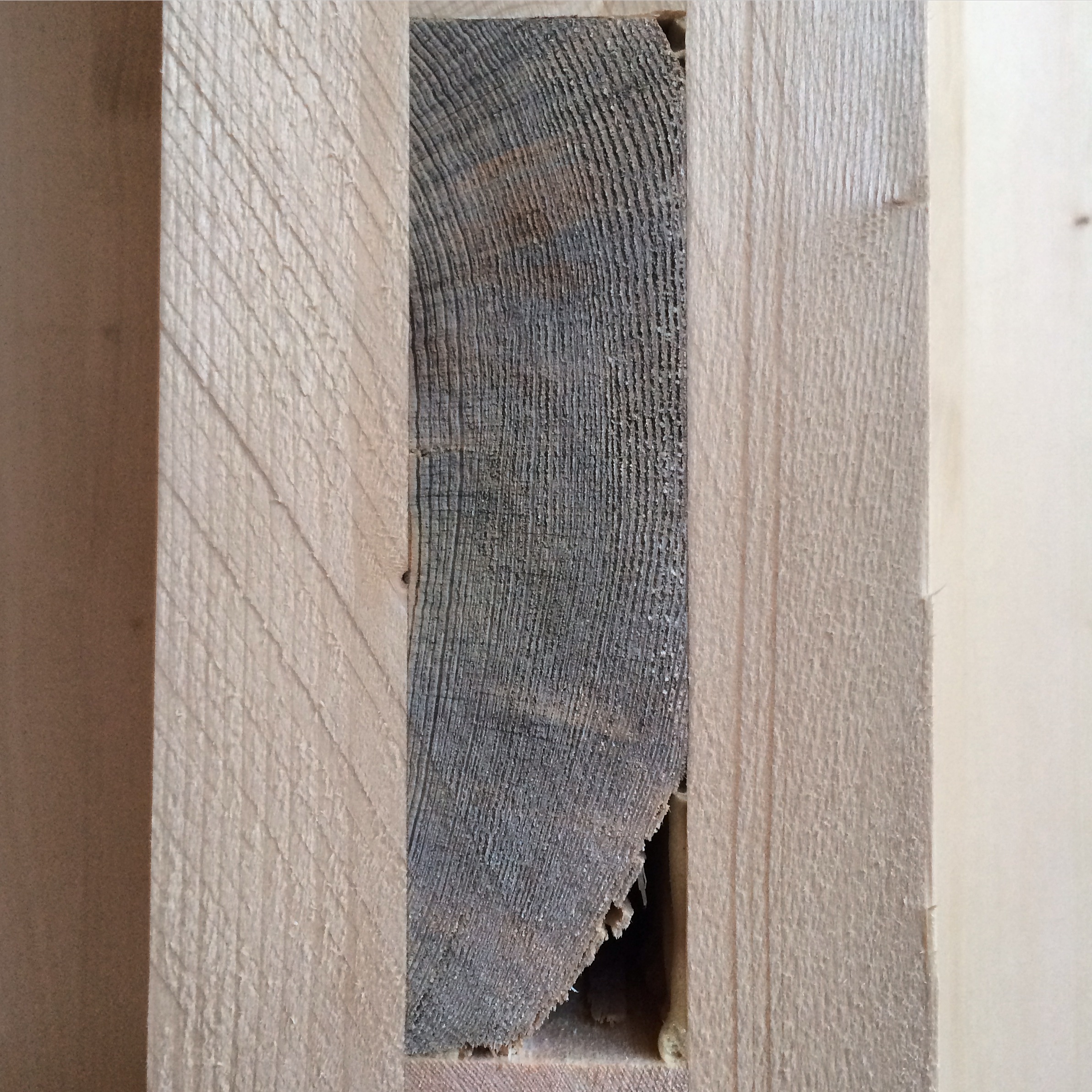 Photo credit: Susan Jones