January 15, 2015
Conversation with Glenn Murcutt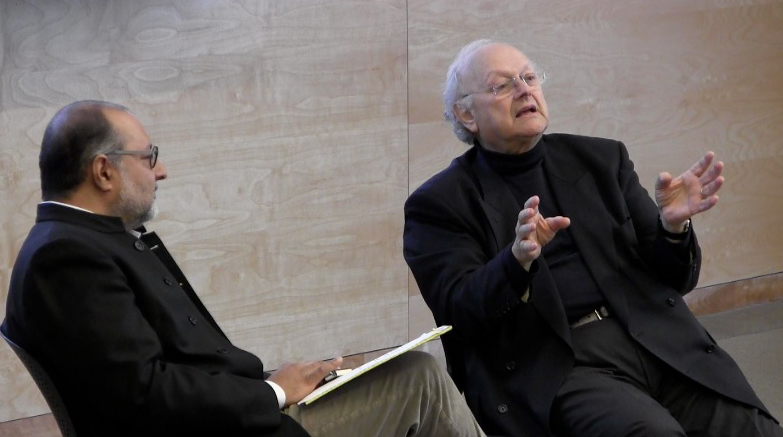 On Tuesday afternoon the UW community crowded into Alder Commons Auditorium to welcome Pritzker Prize-winning architect Glenn Murcutt. The special noontime "conversation" proceeded as a question and answer session, with UW Professor of Architecture Vikram Prakāsh serving as interviewer. Audience members were also invited to pose questions to Murcutt.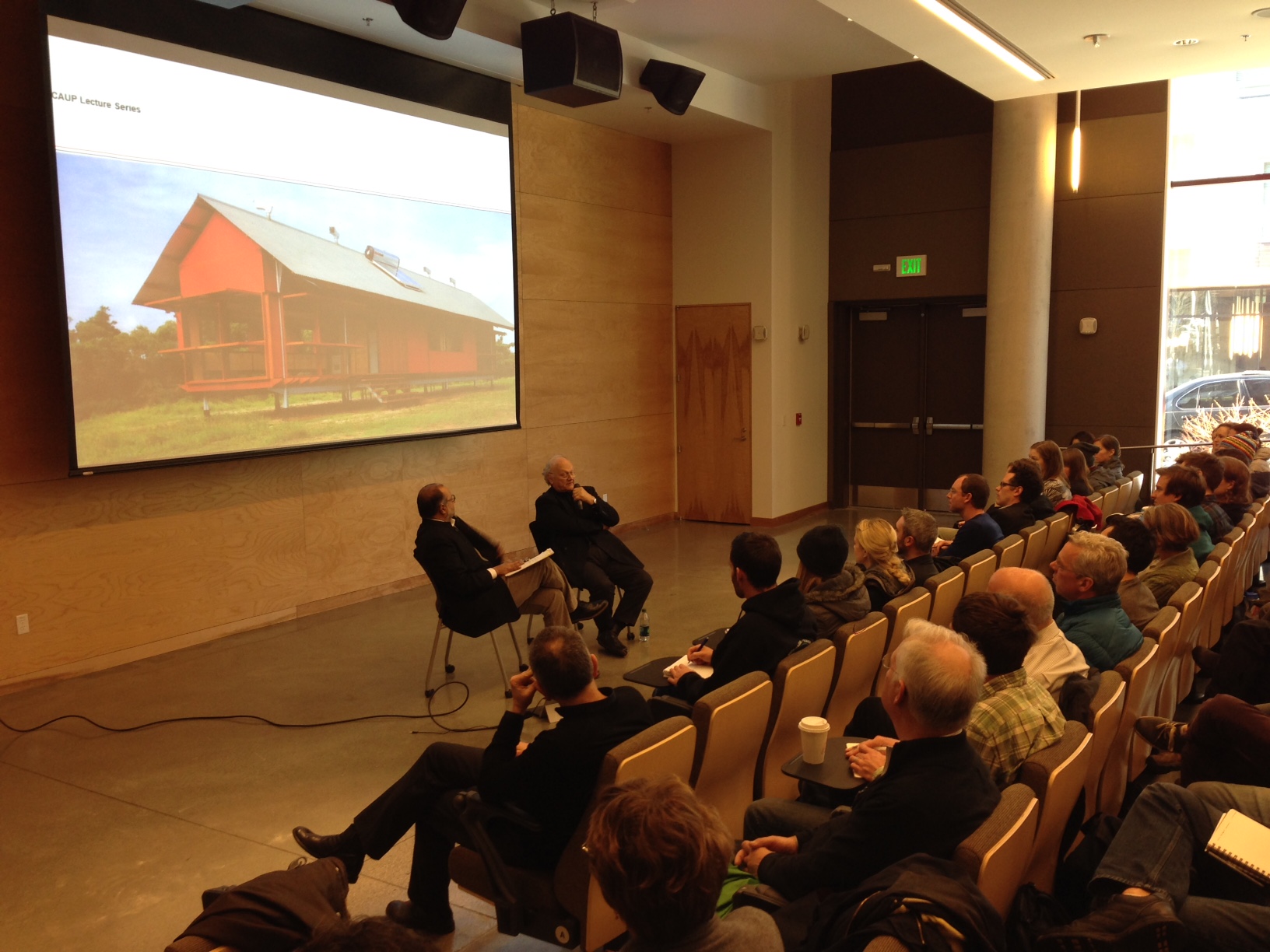 Students, staff, faculty, and practitioners listened with rapt attention as Murcutt responded to questions with vivid prose.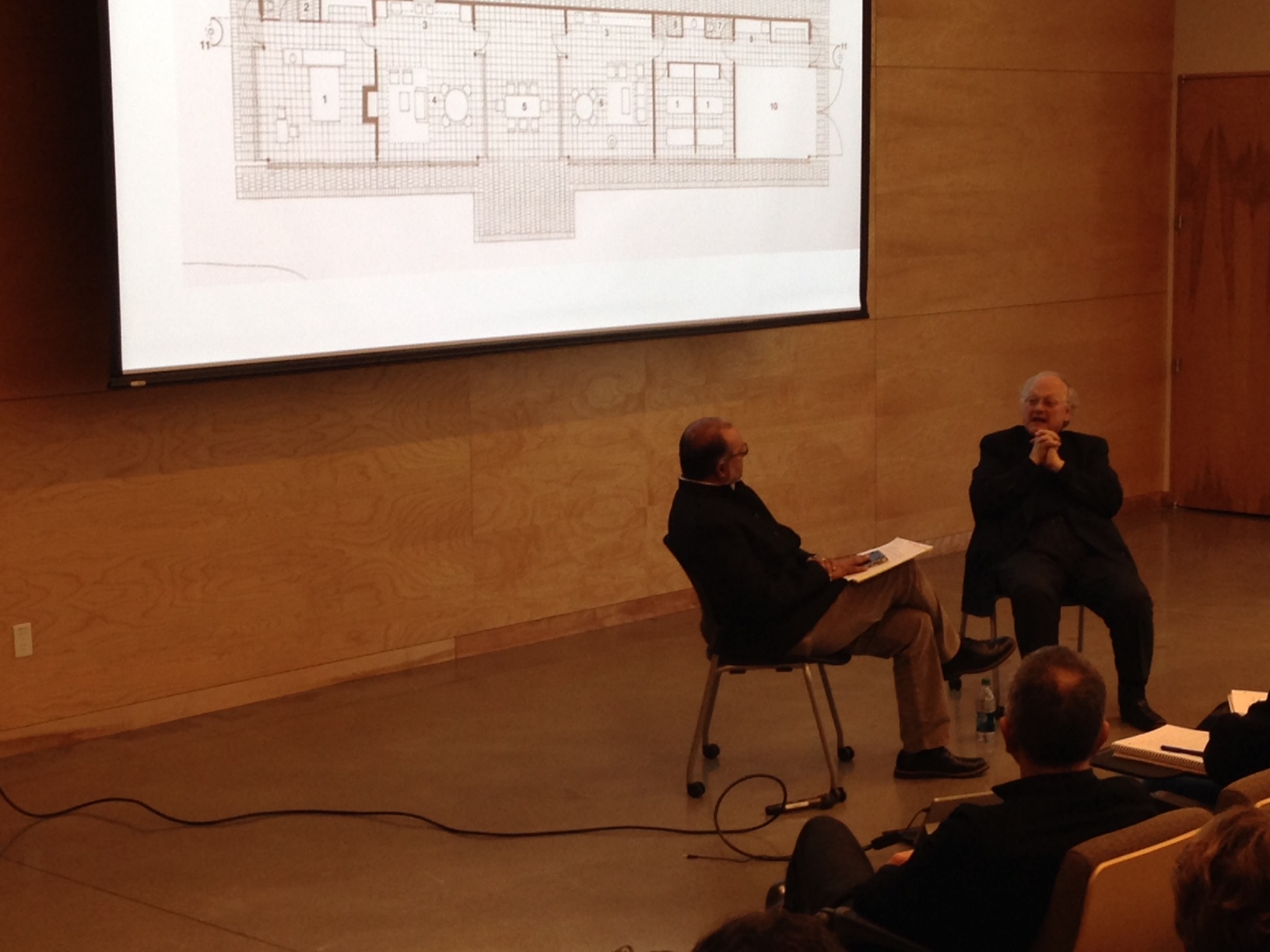 Glenn Murcutt, the son of Australian parents, was born in London in 1936. He grew up in the Morobe district of New Guinea, where he developed an appreciation for simple, primitive architecture. His father introduced him to the architecture of Ludwig Mies van der Rohe and the philosophies of Henry David Thoreau, both of which influenced his architectural style. Murcutt studied at the University of New South Wales, graduating in 1961 with a degree in architecture. After completing his university studies, Murcutt traveled for two years, returning to Sydney in 1964 to work in the office of Ancher, Mortlock, Murray and Woolley. He remained with this firm for five years before he established his own practice in 1970. His small, but exemplary practice is well known for its environmentally sensitive designs with a distinctive Australian character. His architecture has remained consistent over time. His buildings, which are principally residential, are a harmonious blend of modernist sensibility, local craftsmanship, indigenous structures, and respect for nature. They are both unusual in character, and yet curiously familiar. For numerous years, he has been the Callison Distinguished Visiting Professor, University of Washington. His work is internationally acclaimed and he is a highly regarded as a teacher, critic, and lecturer around the world.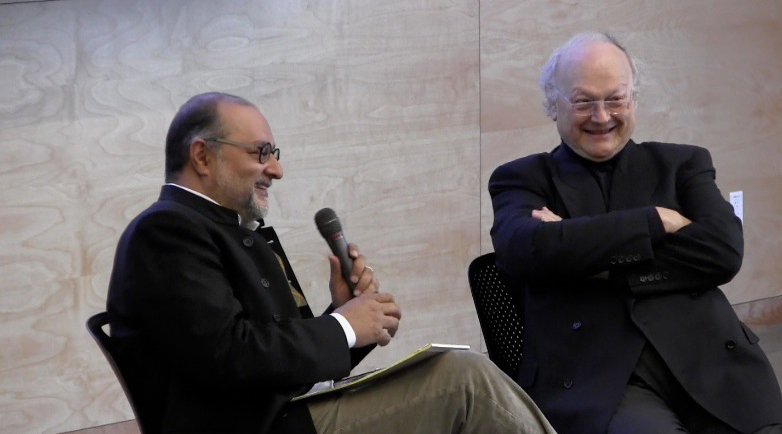 Thank you, Glenn, for sharing your valuable time and insights with the UW and Seattle community of architects, faculty, staff, and students.