September 27, 2017
The Design-Led City: Lessons from Auckland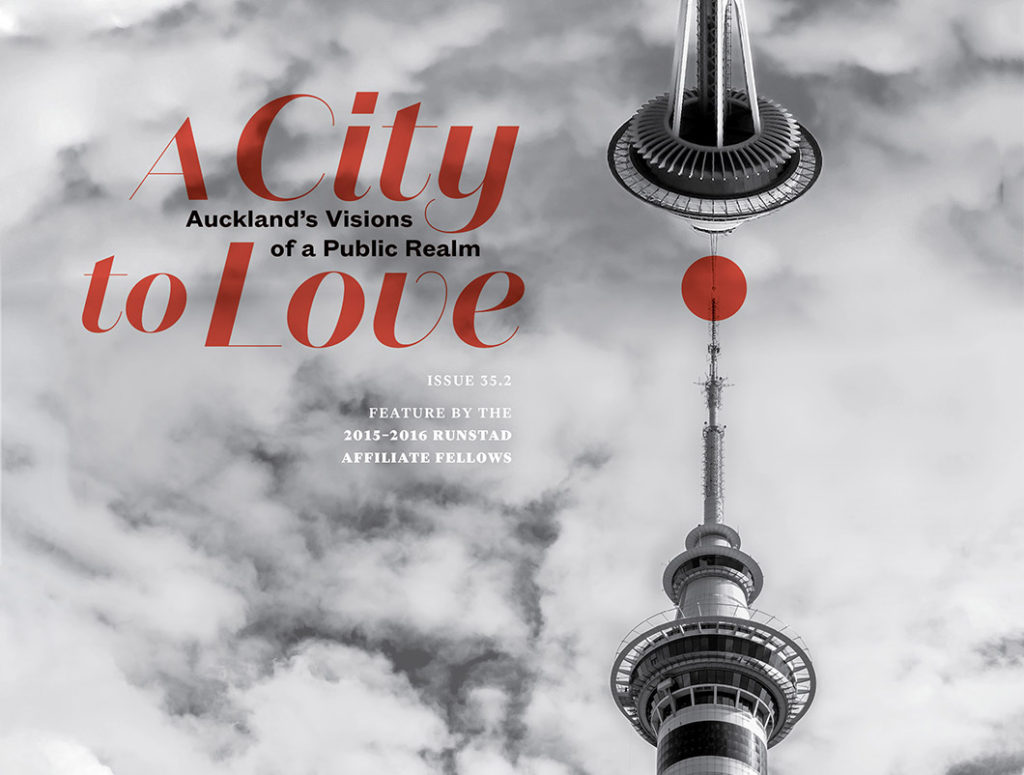 The Affiliate Fellows Program at the University of Washington Runstad Center for Real Estate Studies brings together Seattle area thought leaders in the built environment, UW College of Built Environment faculty and students in the Runstad Real Estate program to focus on a research project under the broad rubric of sustainability. The 2015-16 fellows consist of Joe David (then of Point 32, now with Google), Barbara Swift (Swift Co. landscape architects), Giovanni Migliaccio (professor of construction management), Rick Mohler (professor of architecture) and students Ben Broesamle, Genevieve Hale-Case and Amy Hartman.
Our research interest focused on the public right-of-way as an increasingly valuable resource as cities such as Seattle become denser. Following a rigorous assessment of roughly a dozen international cities to study we settled on Auckland, New Zealand due to its innovative practices regarding the public right of way and governance as well as its similarity and relevance to Seattle and its environs.
In late March of 2016 we spent seven days in Auckland taking walking tours and meeting with city officials, urban designers, transportation and utility planners, private developers, architects, real-estate associations and community activists. Our intention was to learn from Auckland's efforts to leverage the public right-of-way to promote community, sustainable planning and transit as well as the vision, finance and policy frameworks they've employed to support this effort. Our goal was to identify specific recommendations that could be applied to Seattle as we face the challenge of unprecedented growth and limited resources.
Our experience exceeded our expectations. Auckland is clear and unequivocal in its goal of becoming the world's most livable city. They pursue this goal by articulating an inspiring vision, empowering extraordinary leaders to champion the vision and dissolving disciplinary silos to realize it. We believe that Auckland can provide inspiration and lessons for Seattle and our region at multiple scales ranging from governance to finance, policy, community outreach and urban design.
The Fall 2017 issue of Arcade is primarily devoted to this topic, with several articles contributed by each of the Affiliate Fellows.  Pick up a complimentary copy in the UW Architecture offices (Gould 208), or check it out online here.