June 5, 2014
Fab4Humanity: Forks – Collab/Fab Studio Spring 2014
Written By Associate Professor Rob Corser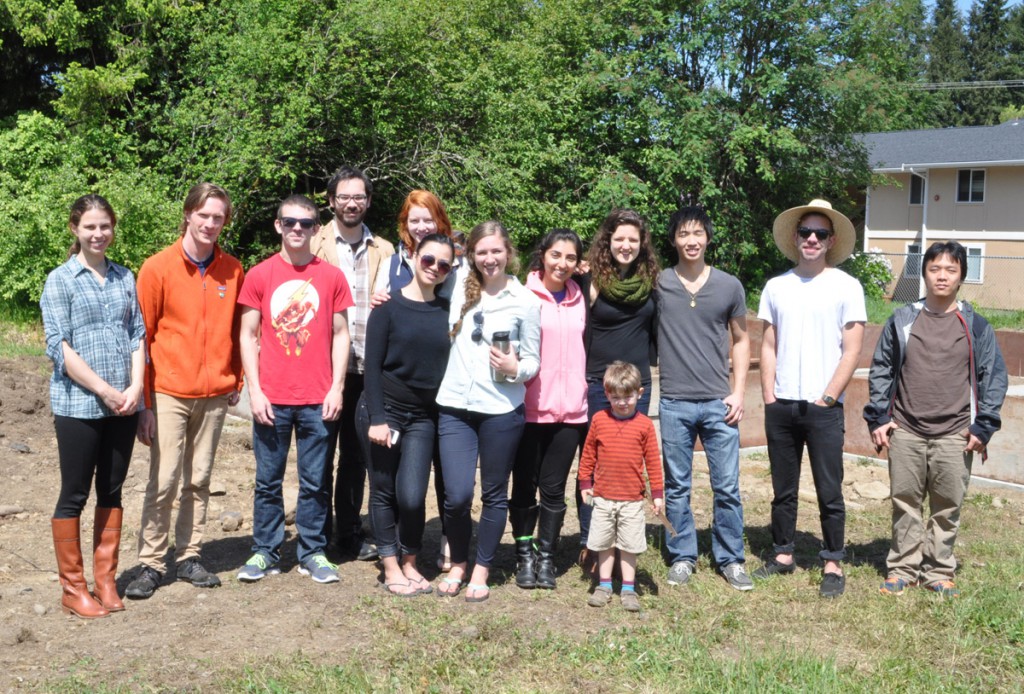 The UW Department of Architecture's Spring Collab/Fab Studio for 2014 engaged with the community of Forks Washington for the second year of a three year commitment of work with this rural city on the Olympic Peninsula.   The studio was led by Collab/Fab Studio founder, Associate Professor Rob Corser, AIA, and was called: "Fab4Humanity."
Students worked with Habitat for Humanity of Clallam County to provide site planning ideas, house designs and explorations of new fabrication and construction methods for the group's Maloney Lane Neighborhood in Forks.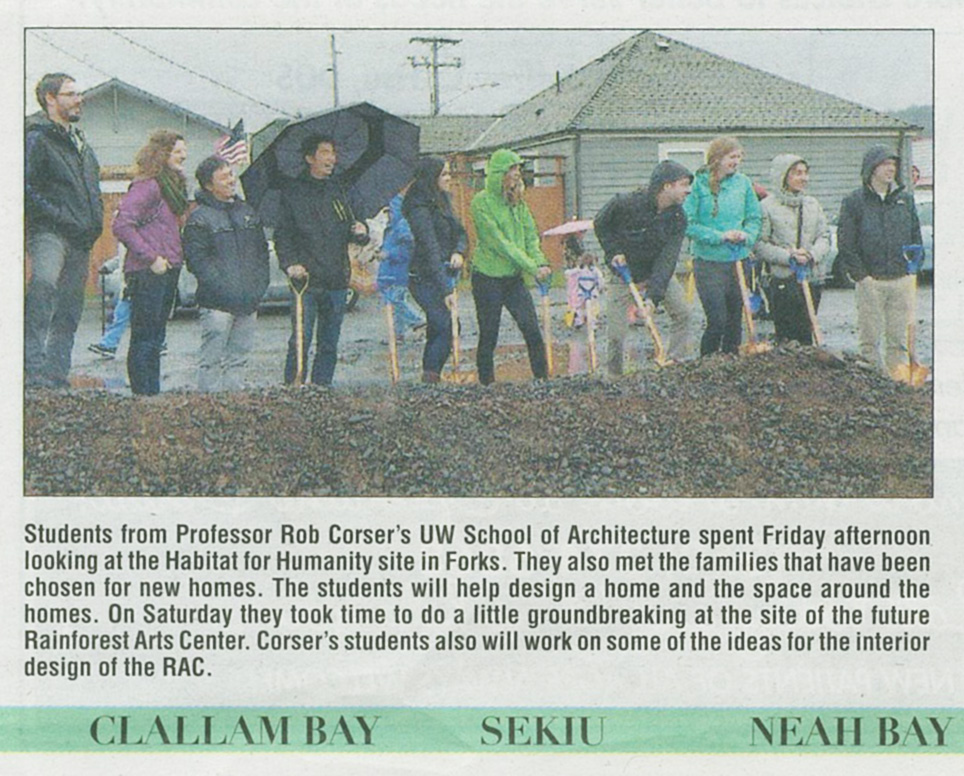 In April 2014, students visited Forks to meet with Habitat staff and volunteers and future home-owning families enrolled in Habitat's program.  While in Forks, they also toured the Maloney Lane neighborhood, and participated in the groundbreaking ceremony for the Rainforest Arts Center.  In 2013, UW Collab/Fab students provided community outreach and design services for the Arts Center, which was destroyed by fire in 2012.  Their ideas informed the design of the new Rainforest Arts Center which is currently under construction with the Seattle office of NAC Architecture as project architects.  The 2015 Collab/Fab studio will complete a design/build project for an acoustic/performative wall installation in the new Arts Center.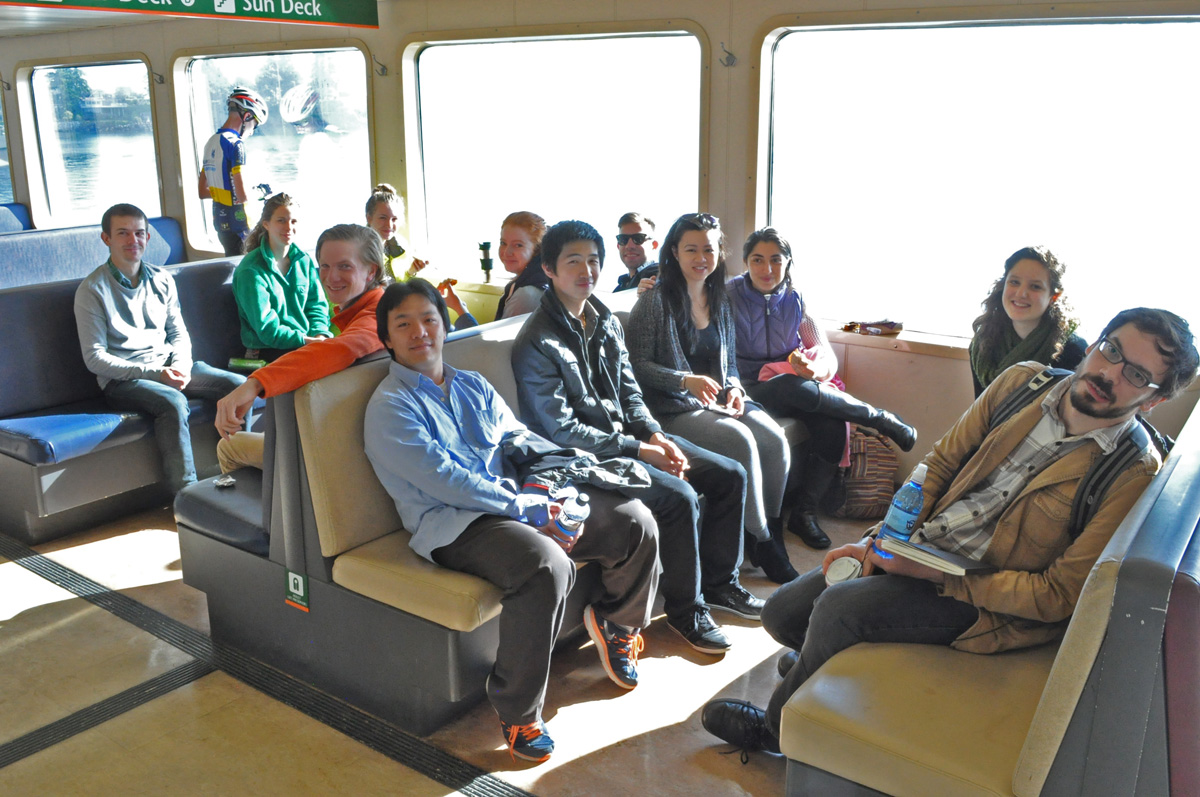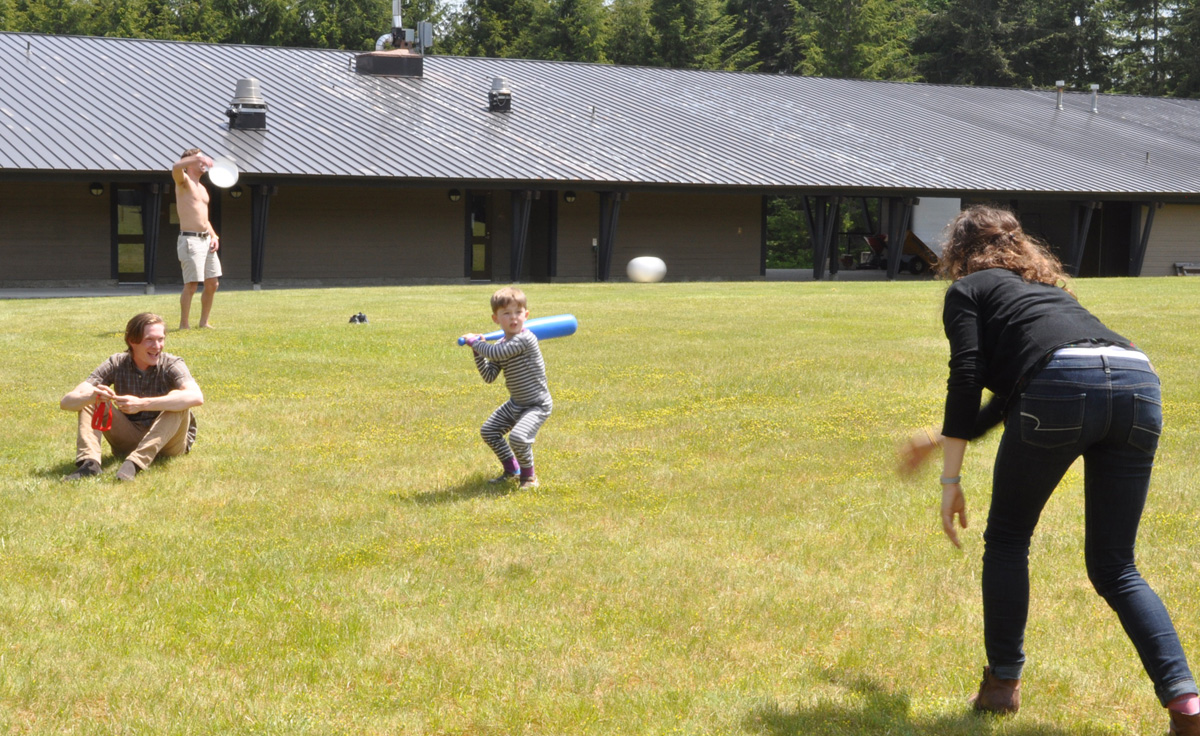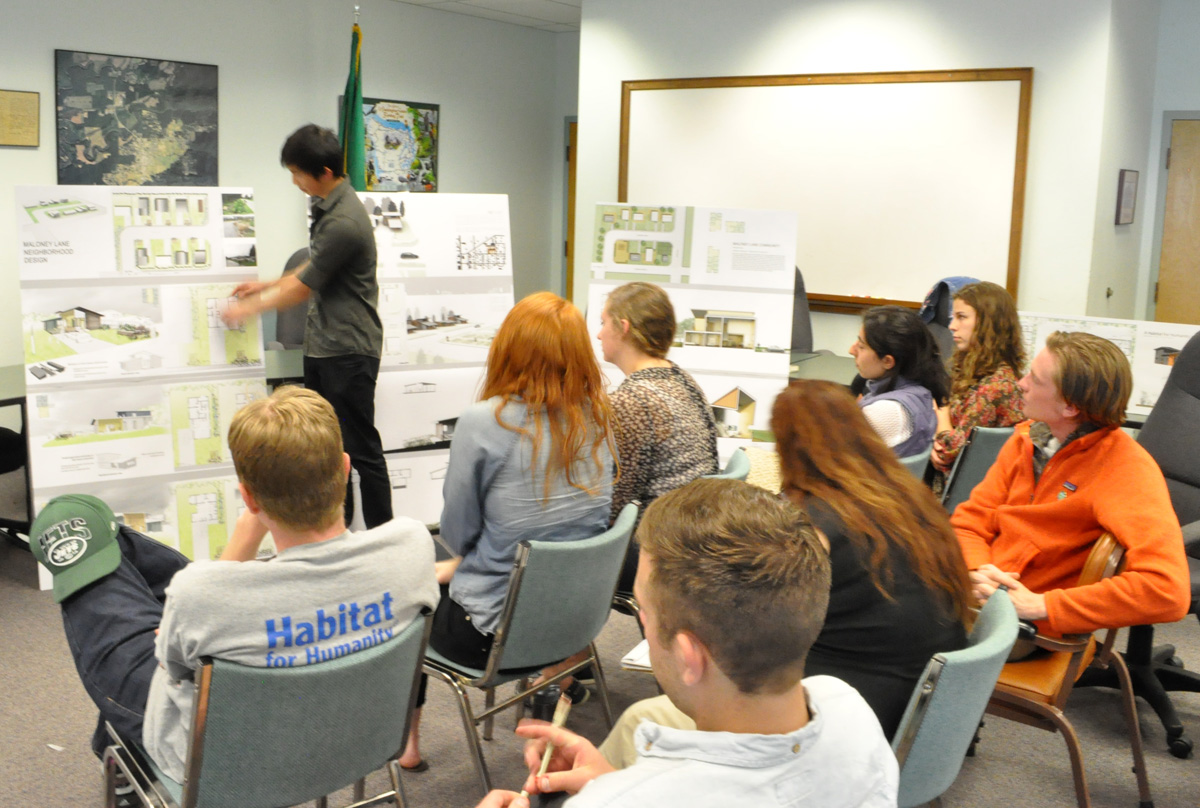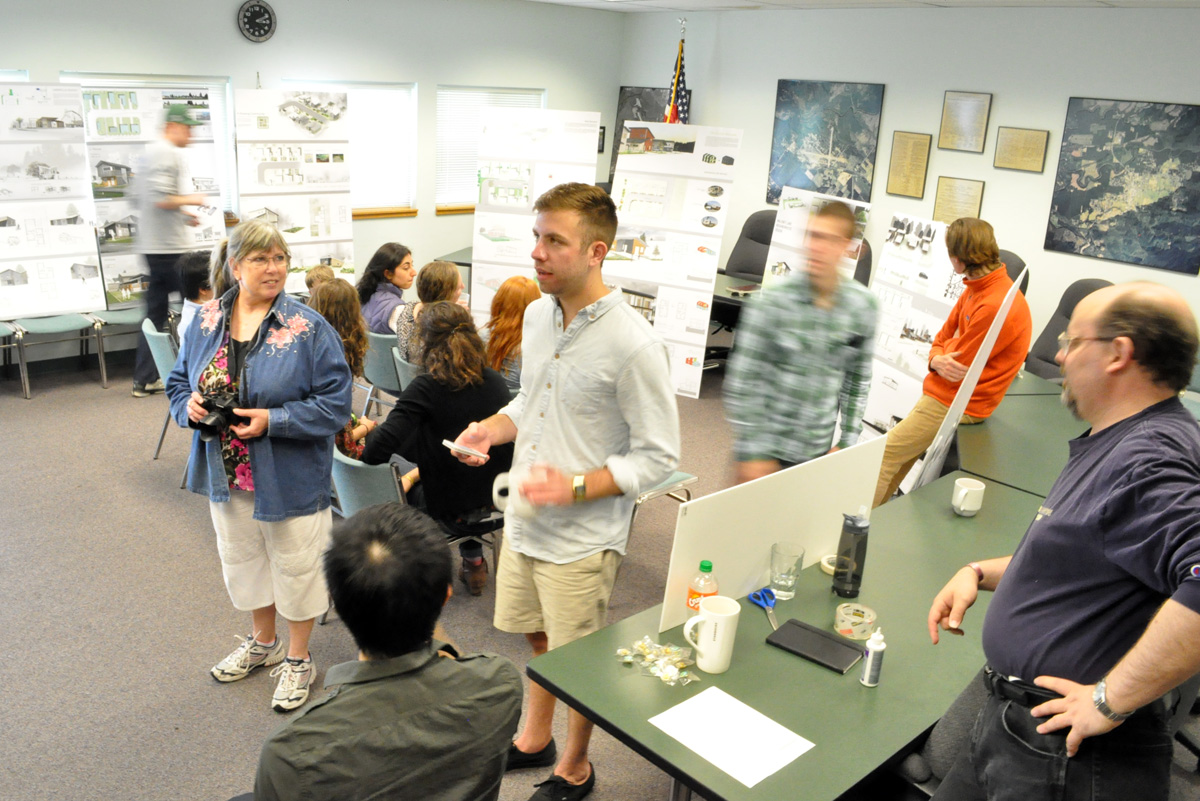 On May 31, 2014, this year's studio travelled to Forks to present their ideas for the future of Habitat in Forks.  The trip started bright and early on the ferry from Bainbridge and then the long drive to Forks.  Our first stop was the UW's Olympic Natural Resources Center  (ONRC) –our home away from home on the peninsula.  After a bit of relaxation in the sun, it was off to City Hall to share ideas with Habitat representatives and the Forks City Planner, Rod Fleck.  The students' ideas were well received, and a booklet of their work will be completed and presented to the community in the coming weeks.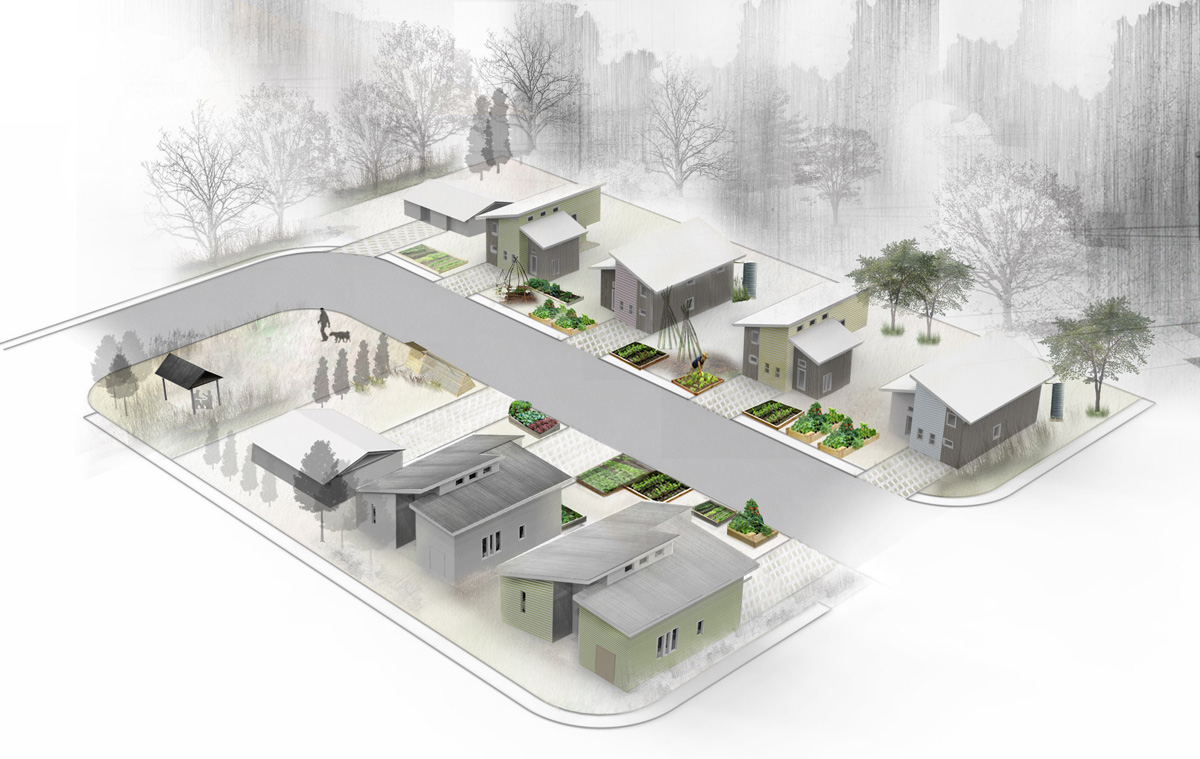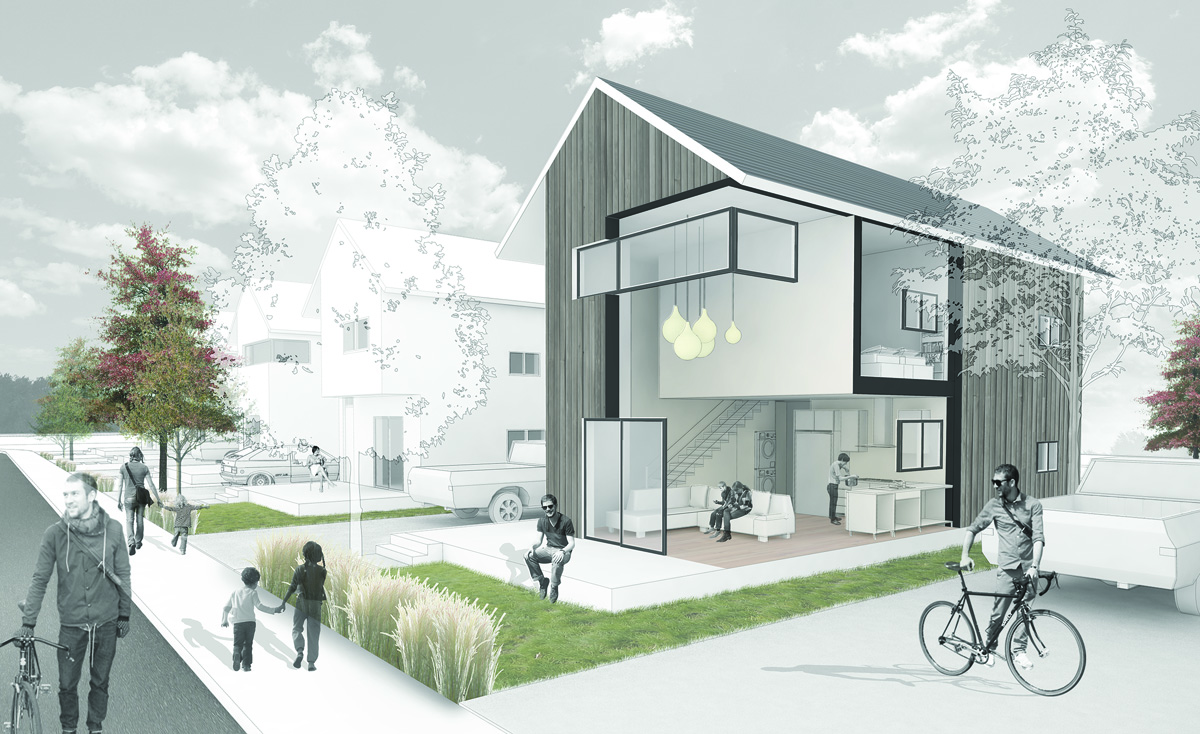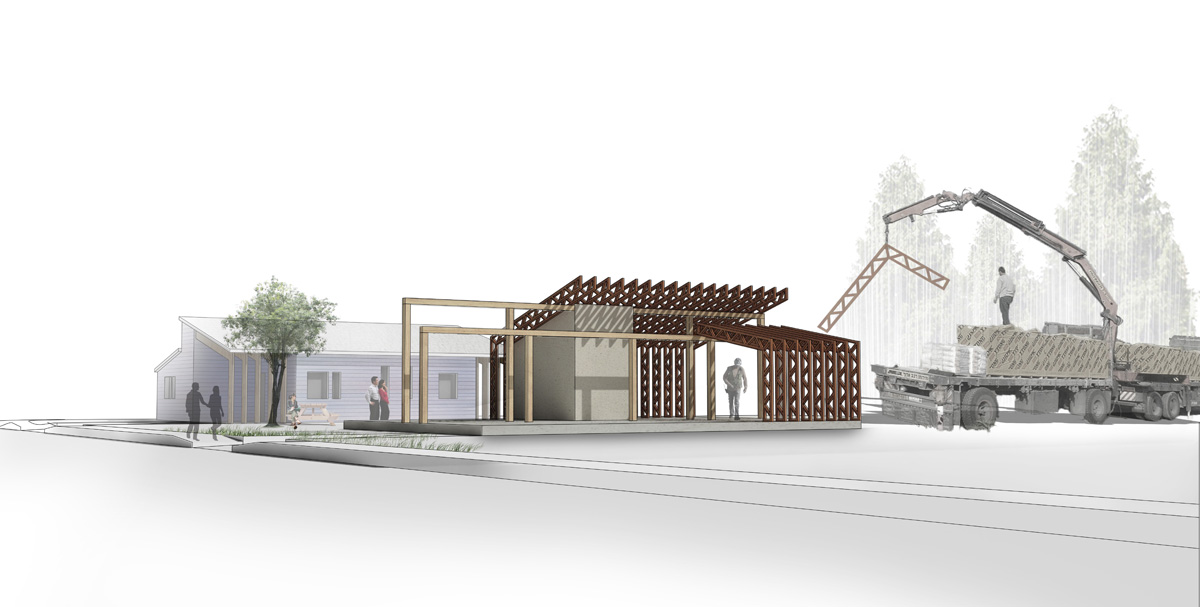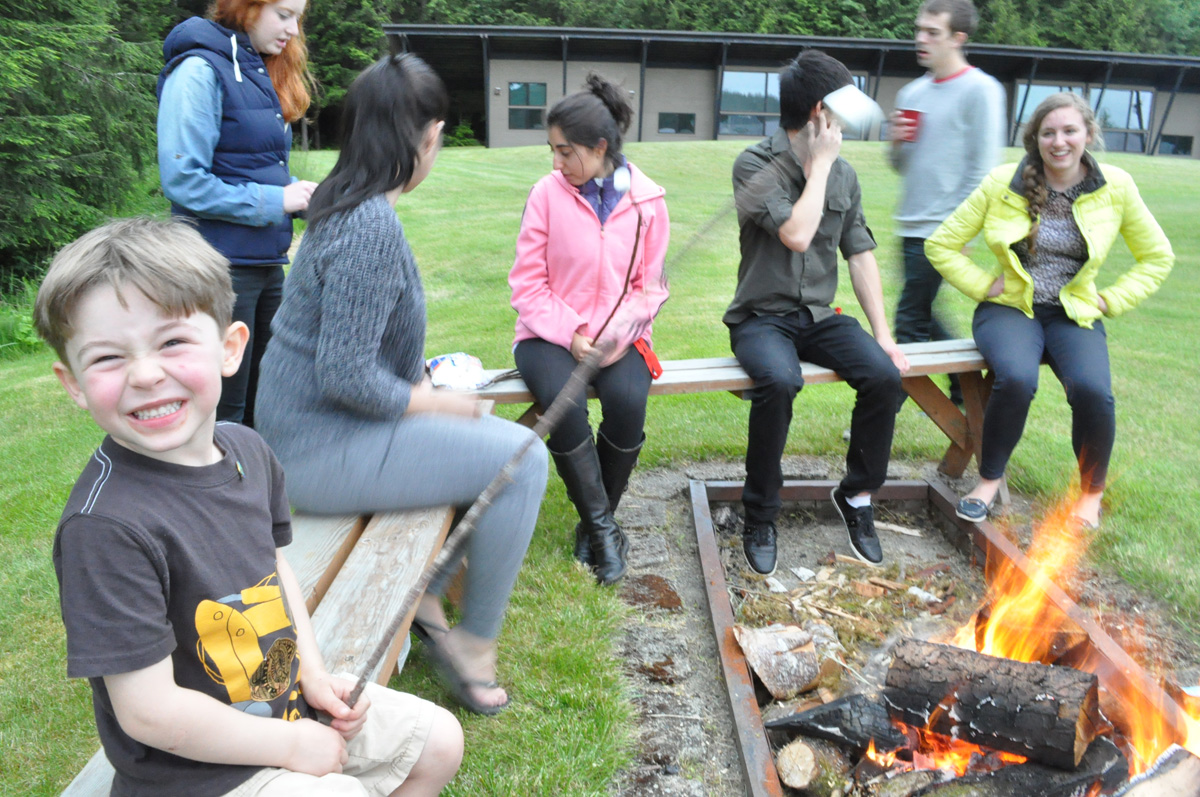 After the public presentation, the students hosted an informal barbeque at the ONRC.  More fun in the sun, and 'smores on the bonfire capped off a busy but productive and fun day.  Sunday brought the group back to the Maloney Neighborhood for a visit to the site where their ideas will take root, and for a last chance to chase the neighborhood chickens out of the road.  Before heading back to Seattle we took the opportunity for a visit to the Pacific Ocean at La Push, where students frolicked in the surf, and climbed huge driftwood outcroppings.  All in all a fabulous culmination to a great 10 weeks work, and another investment in our ongoing relationship with Forks!
Participants – UW Architecture Students:
Audrey Christianson
Emily Lucey
Lydia Fulton
Leah Boettcher
Michelle Rostami
Anh Nguyen
Jake Antles
Micah Blyckert
Shane Leanman
Tien Nguyen
Vincent Nguyen
Sean Eckstrand
Graduate Assistant (unofficial):
Kyle Boyd