January 20, 2015
Gould Pavilion Inaugural Exhibition
On Wednesday evening the UW College of Built Environments community gathered in Gould Hall to welcome its new Gould Pavilion, designed by The Miller Hull Partnership, with an inaugural exhibition, In-Between, by Seattle-based architecture firm Suyama Peterson Deguchi (SPD). The evening commenced with a "conversation" in Gould Court with SPD Founder and Principal George Suyama and Partner Jay Deguchi (both former UW students), who answered questions posed by UW Professor of Architecture Ken Oshima, as well as members of the audience. The conversation was followed by a reception to celebrate the gallery opening.
You are encouraged to visit the exhibit, which will remain in Gould Pavilion until February 22 (Hours: Monday through Friday, noon – 5pm, plus Wednesday from noon – 7pm).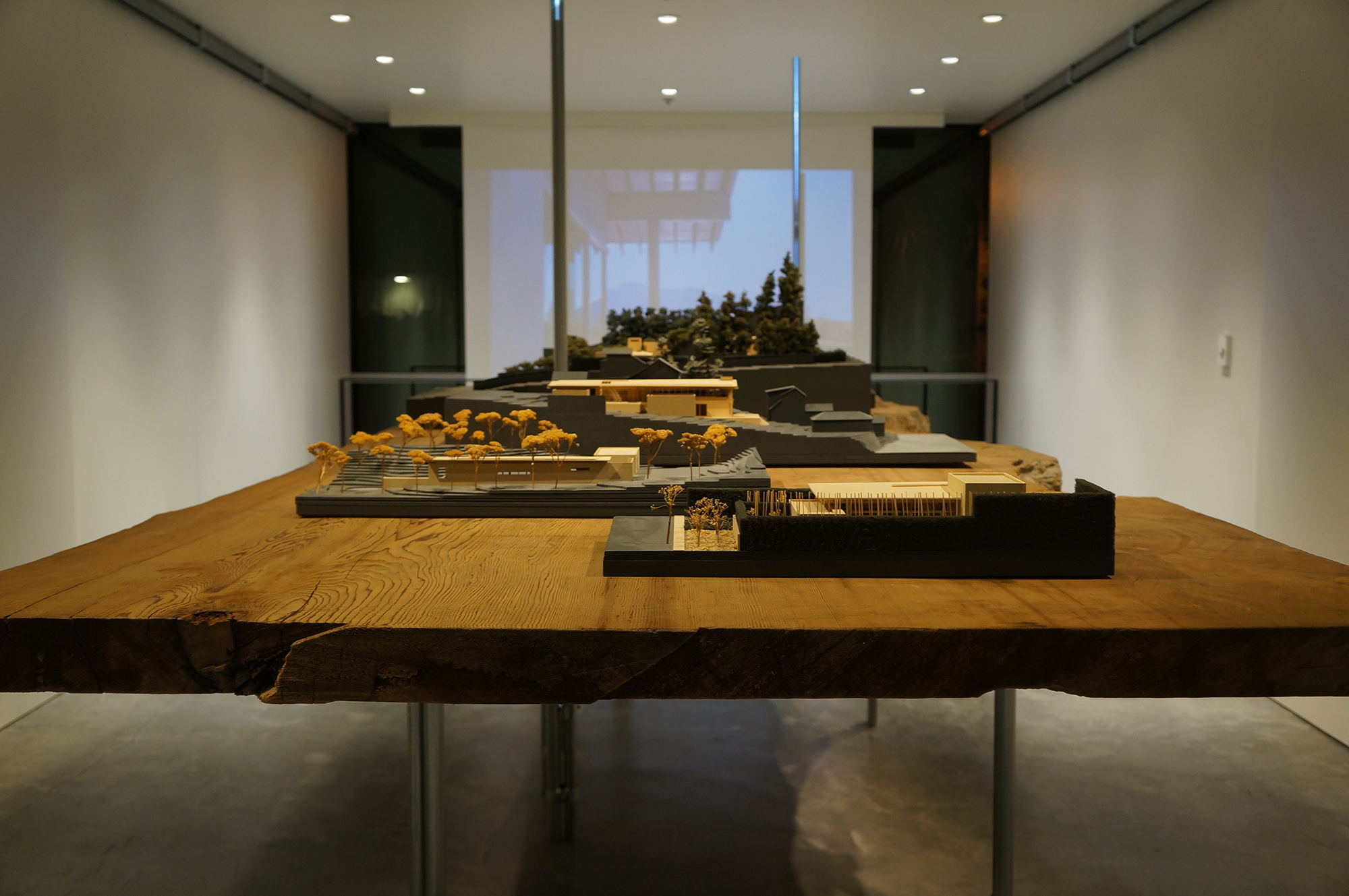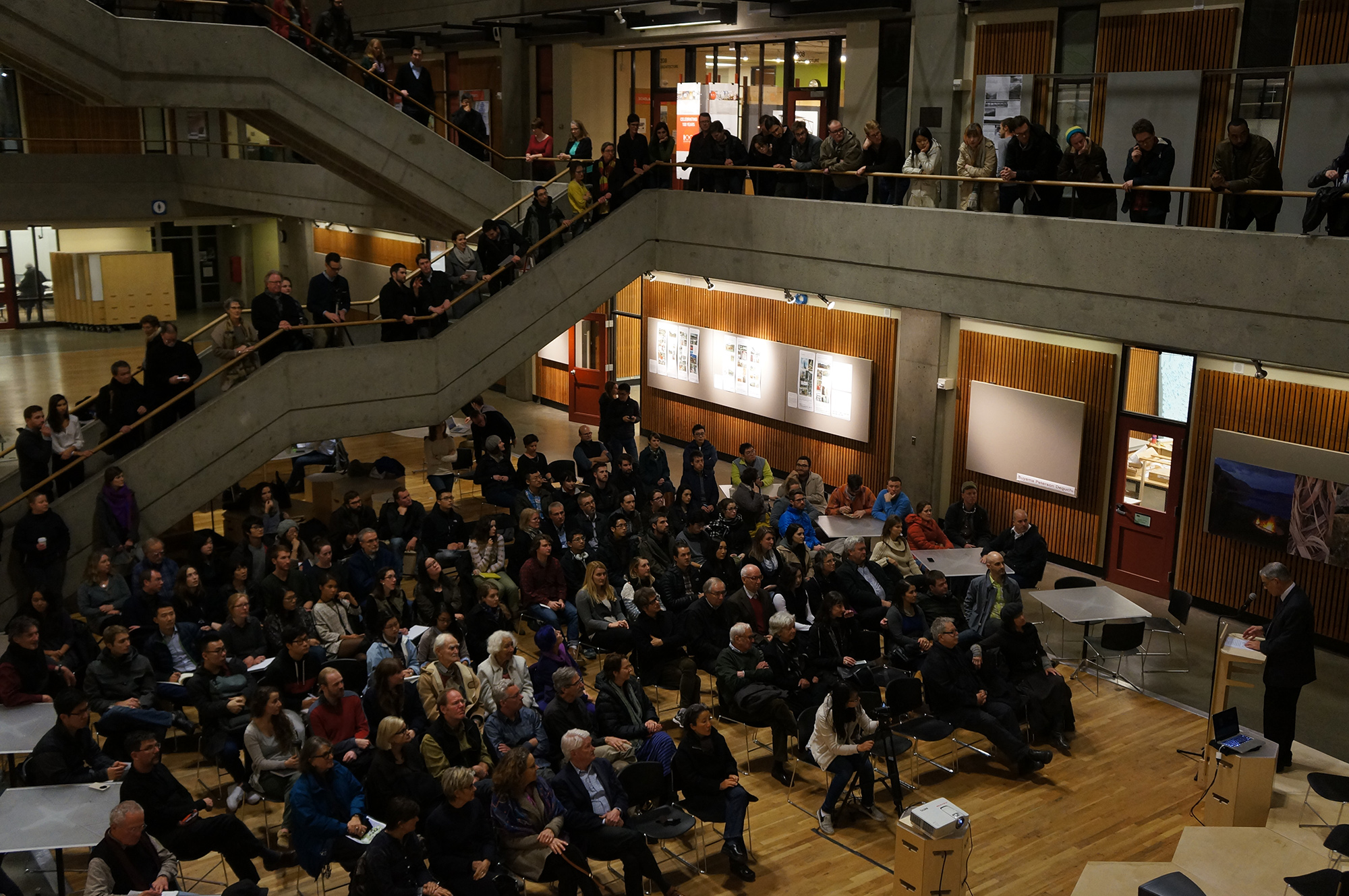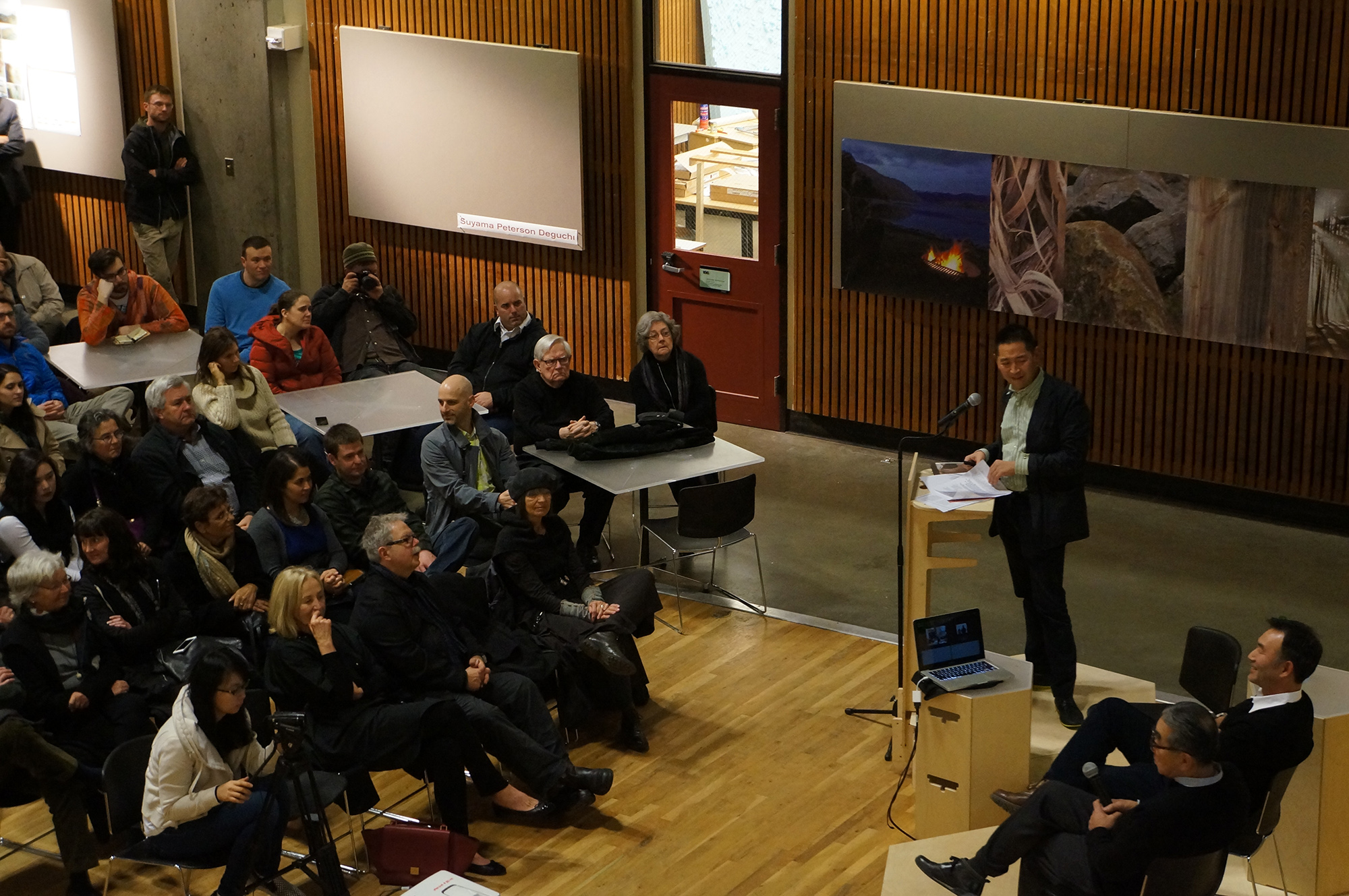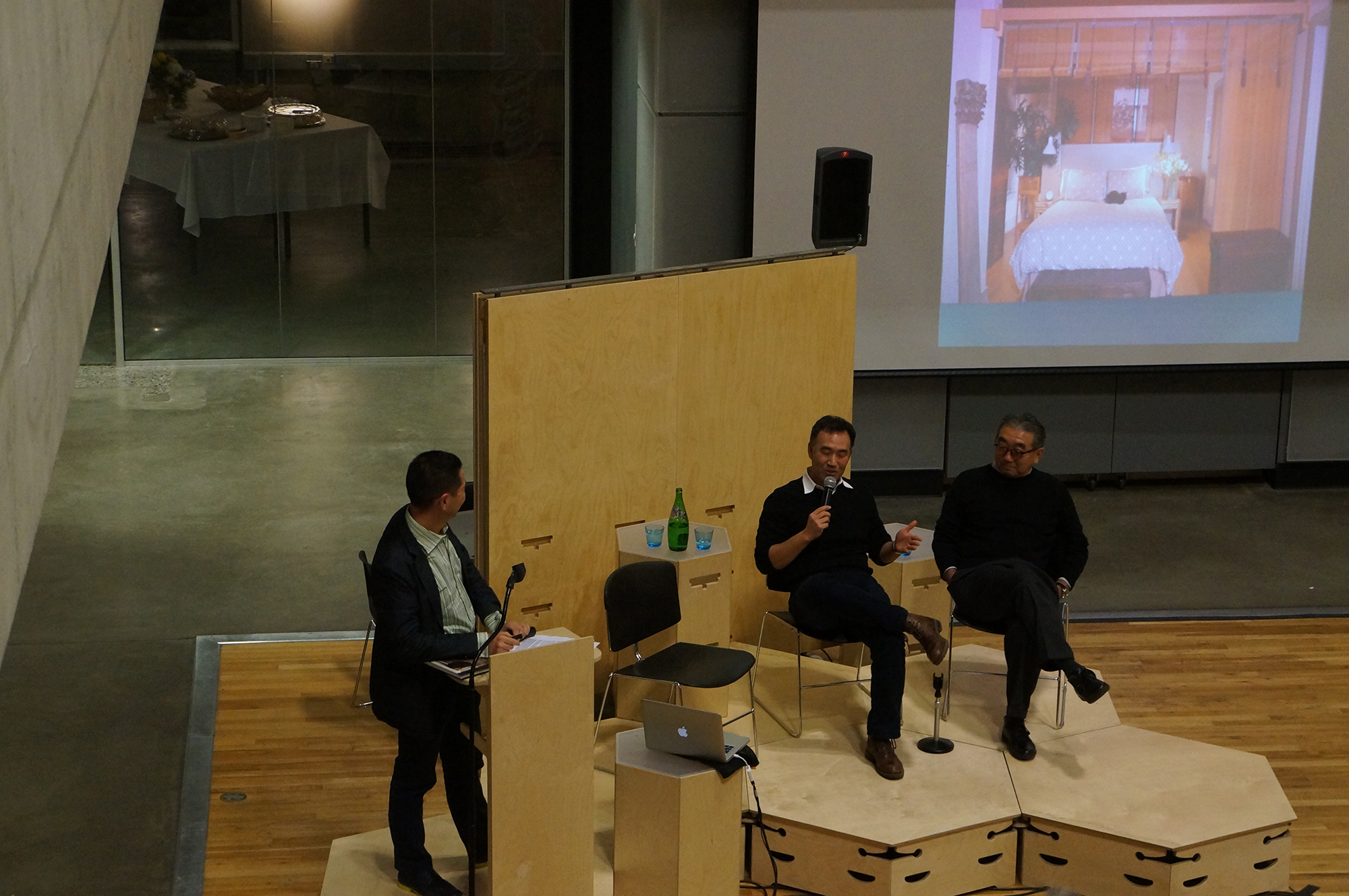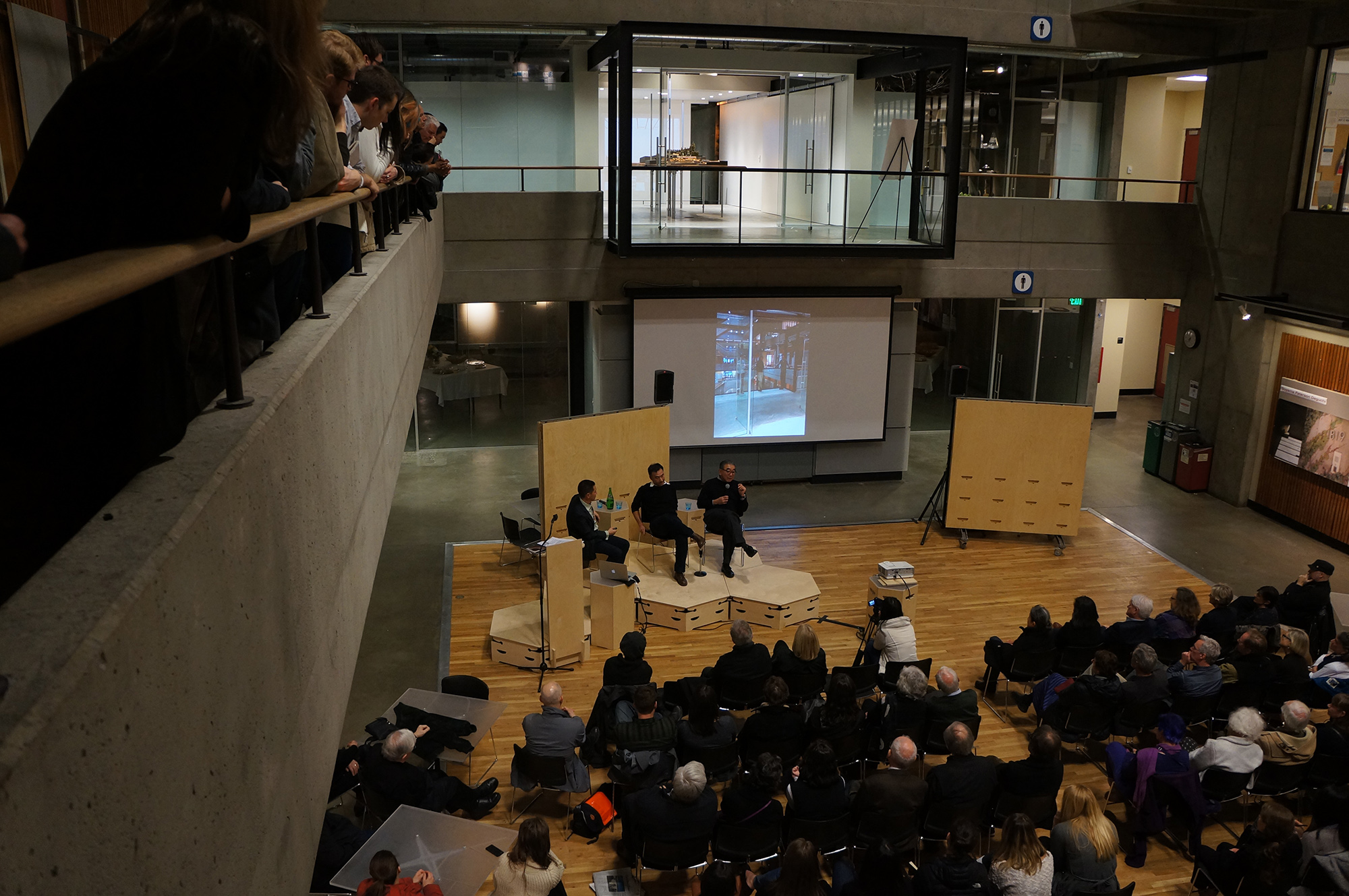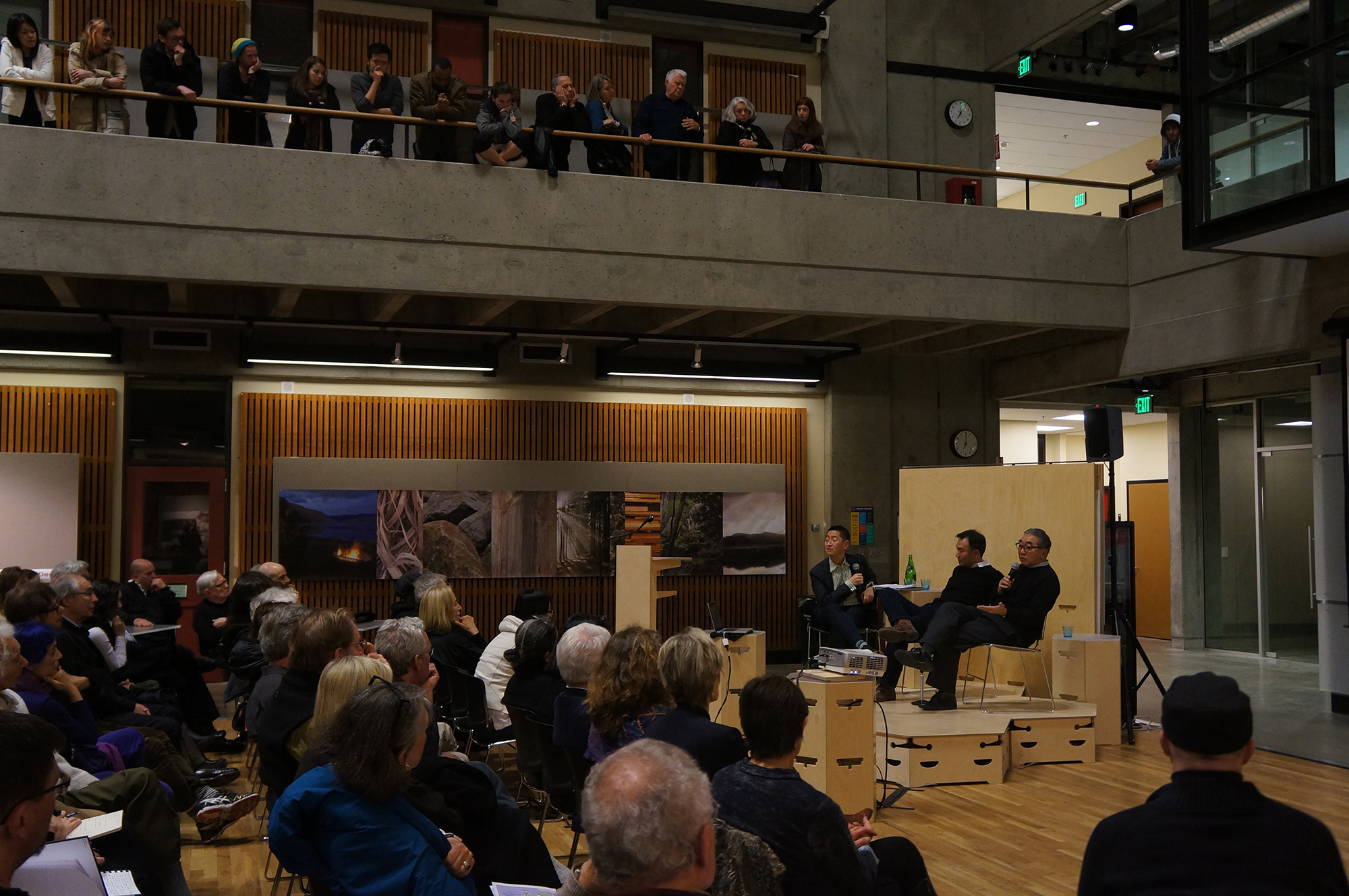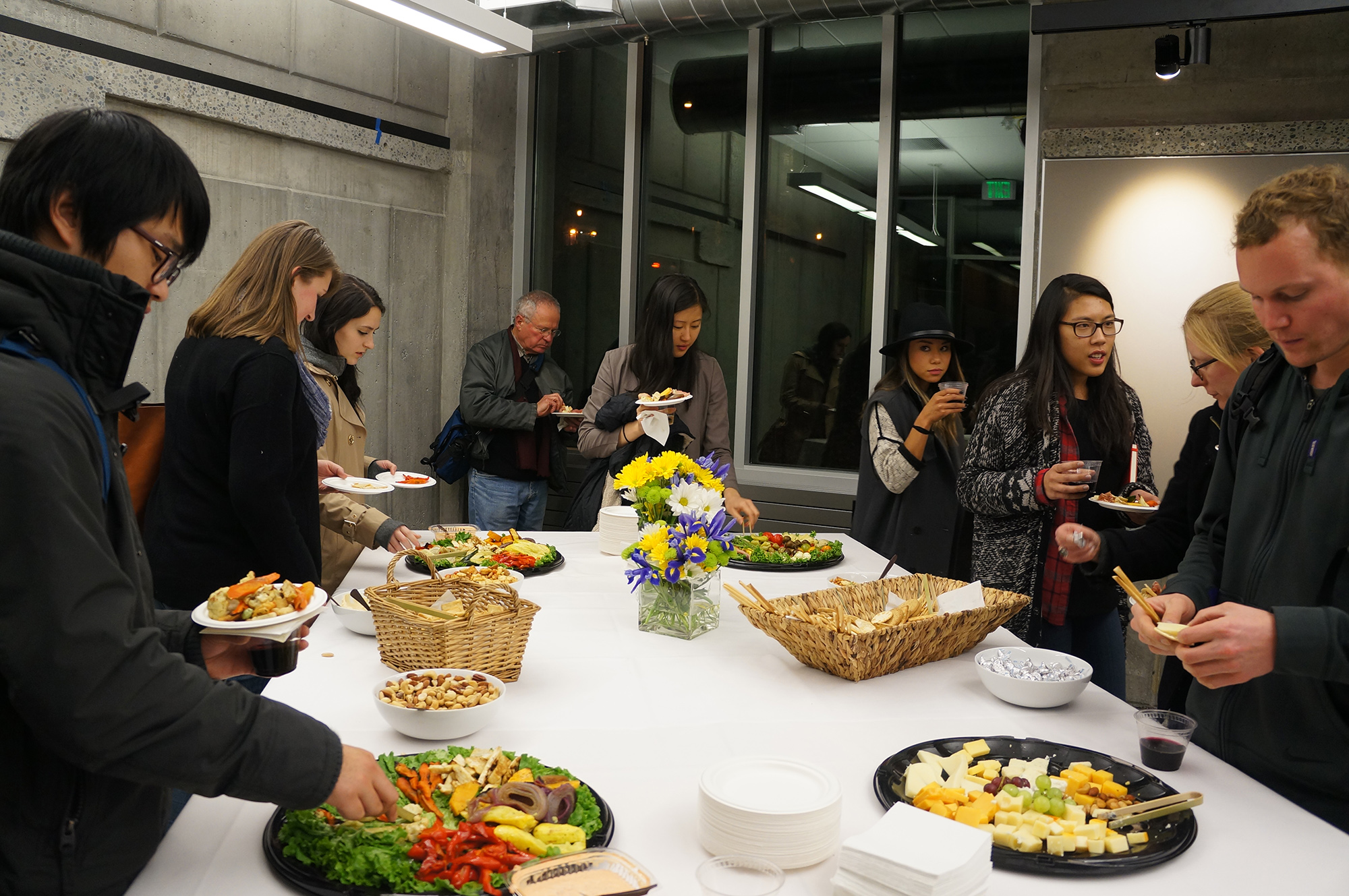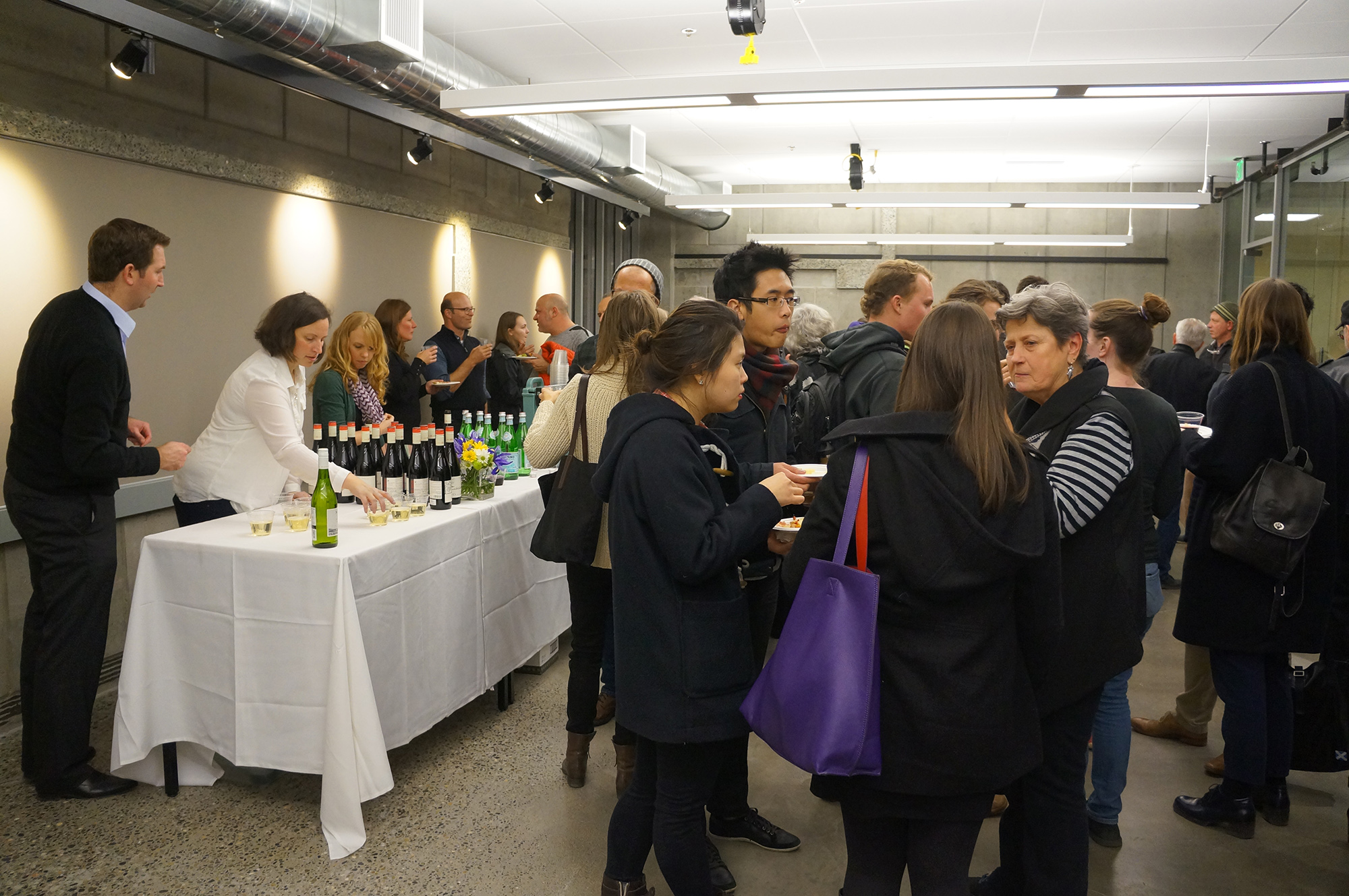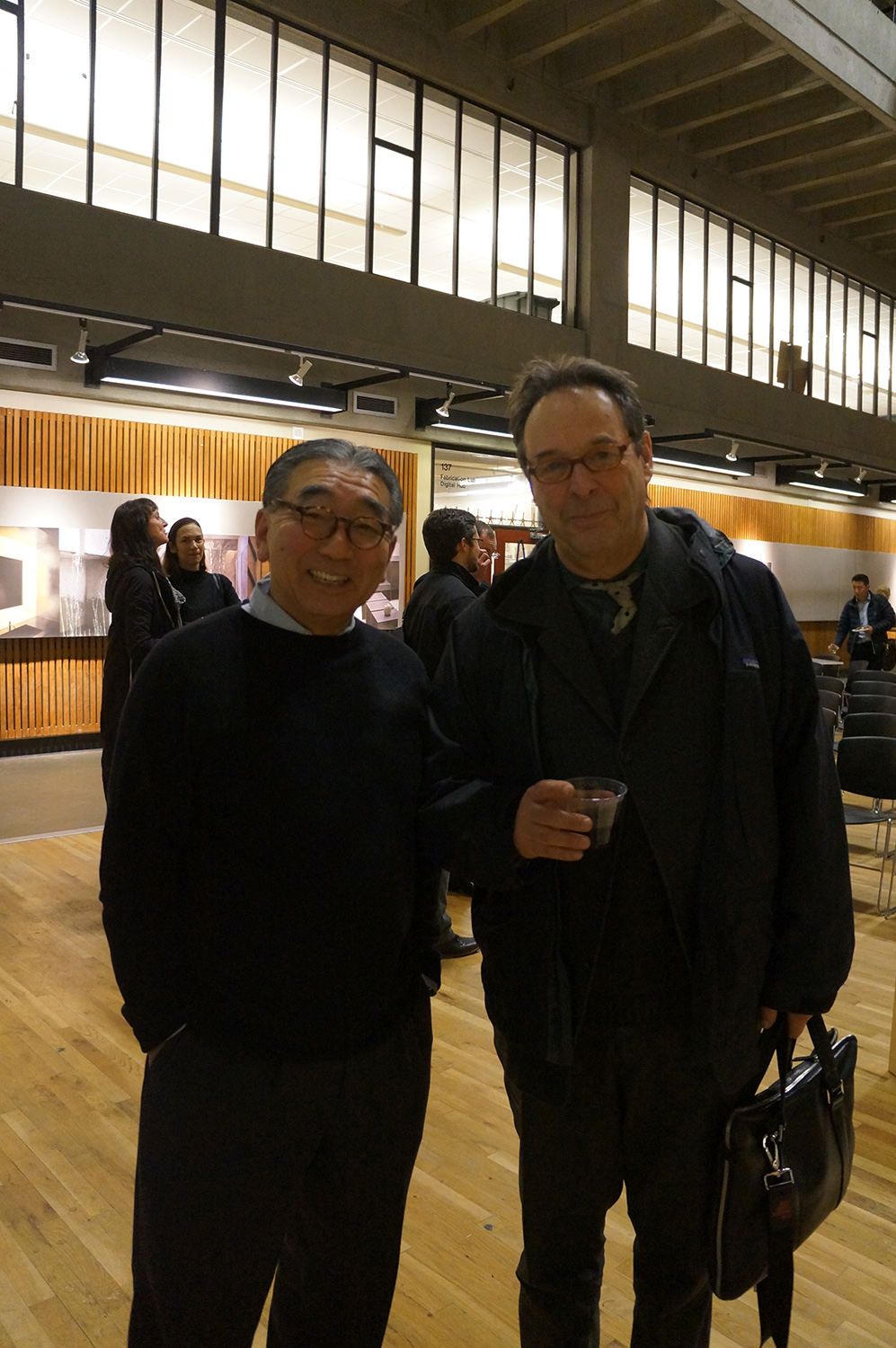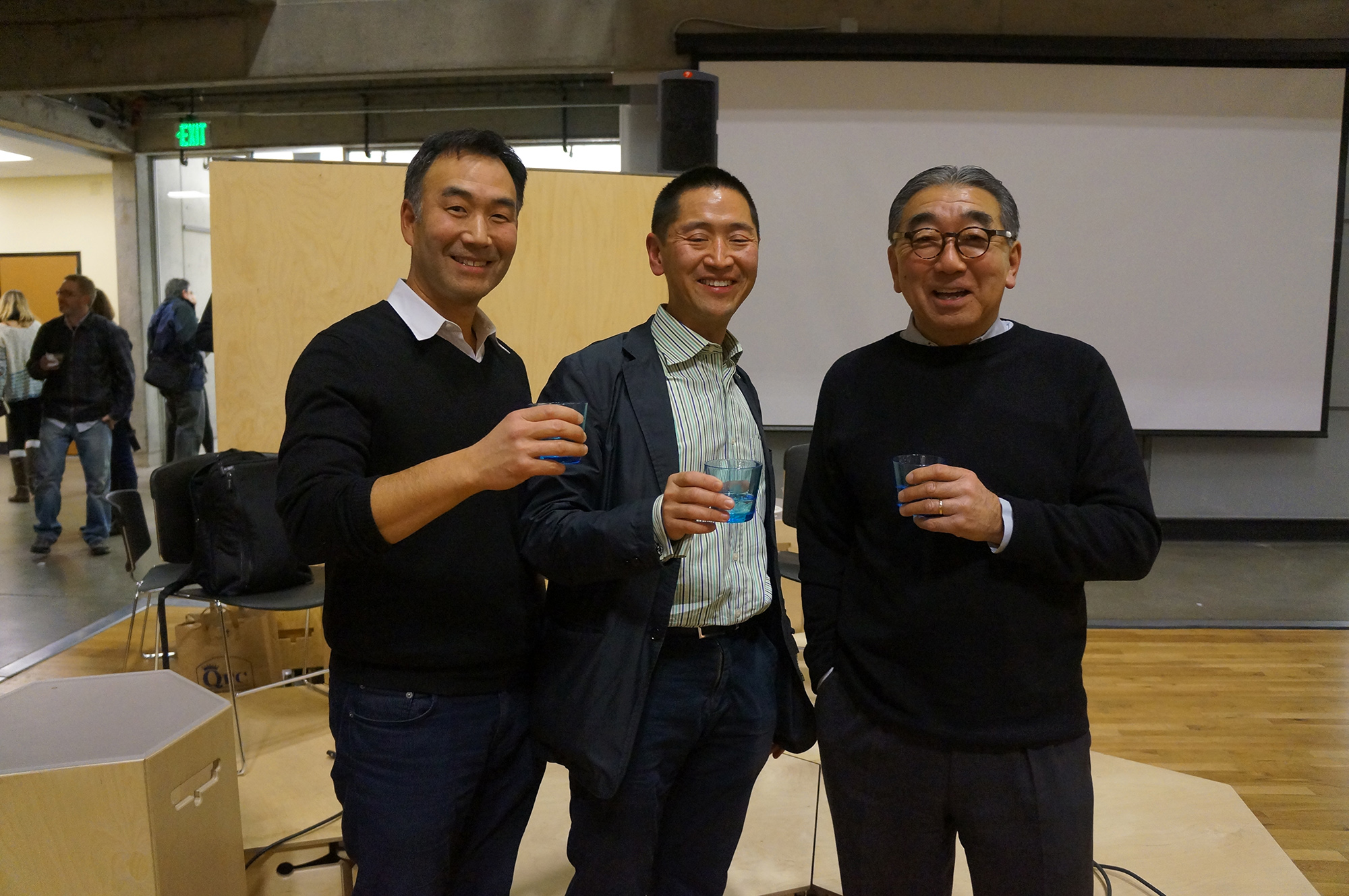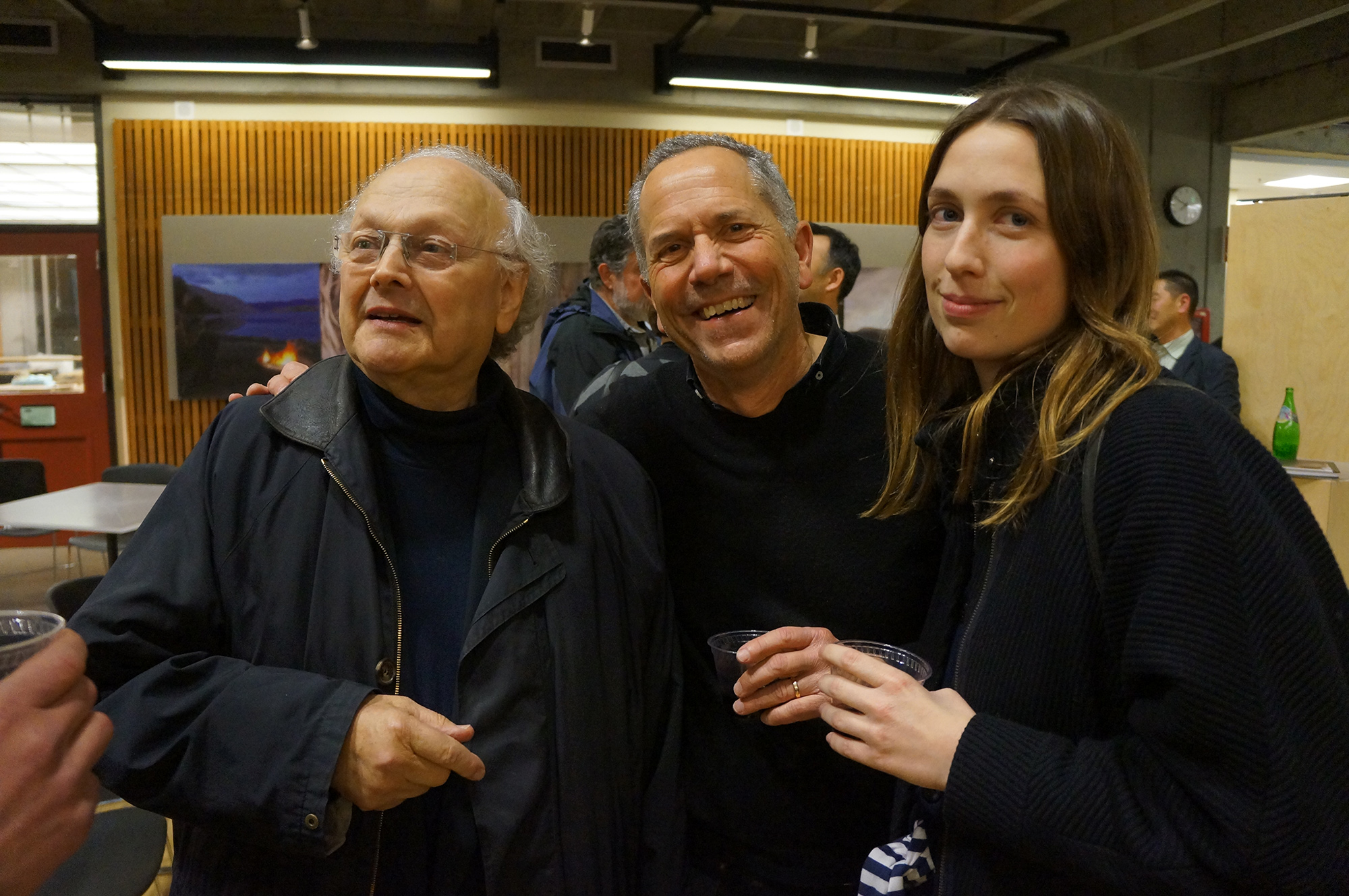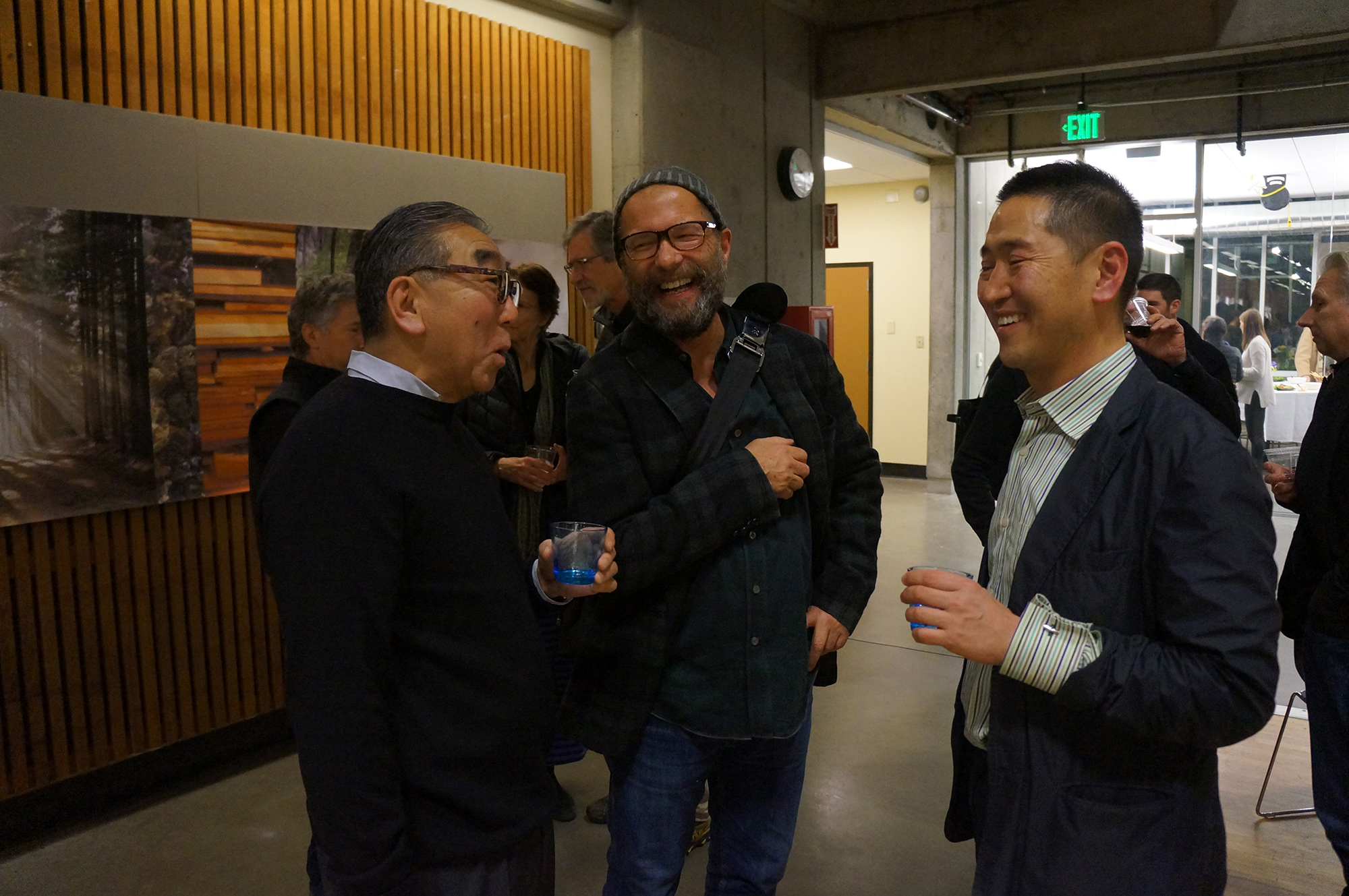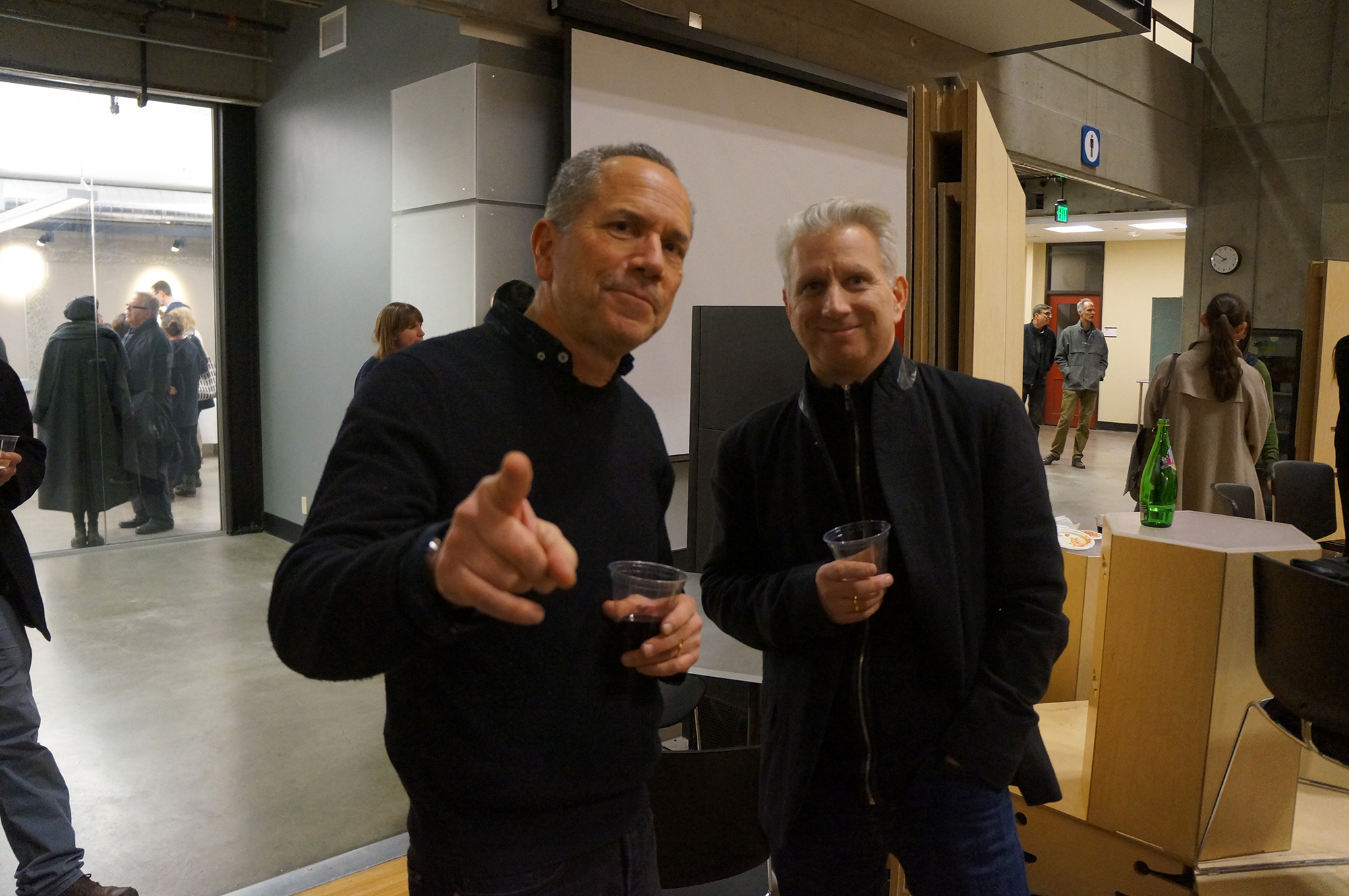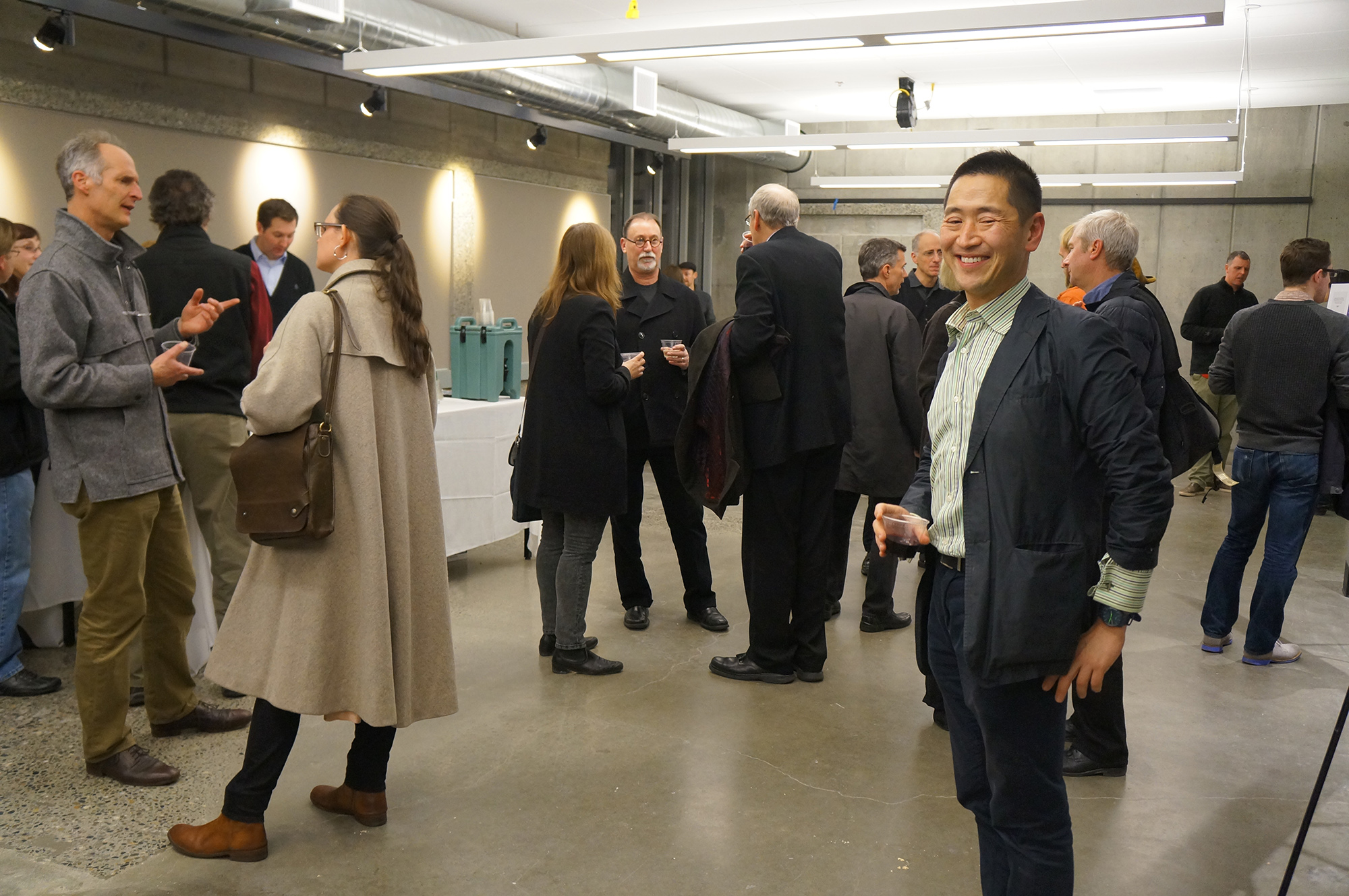 Our thanks to Kate Murphy, MArch 2013, for sharing her photos from the evening!