November 10, 2015
Grief and Its Transcendance
Contributed by Prof. Jeffrey Ochsner, Nov. 10. 2015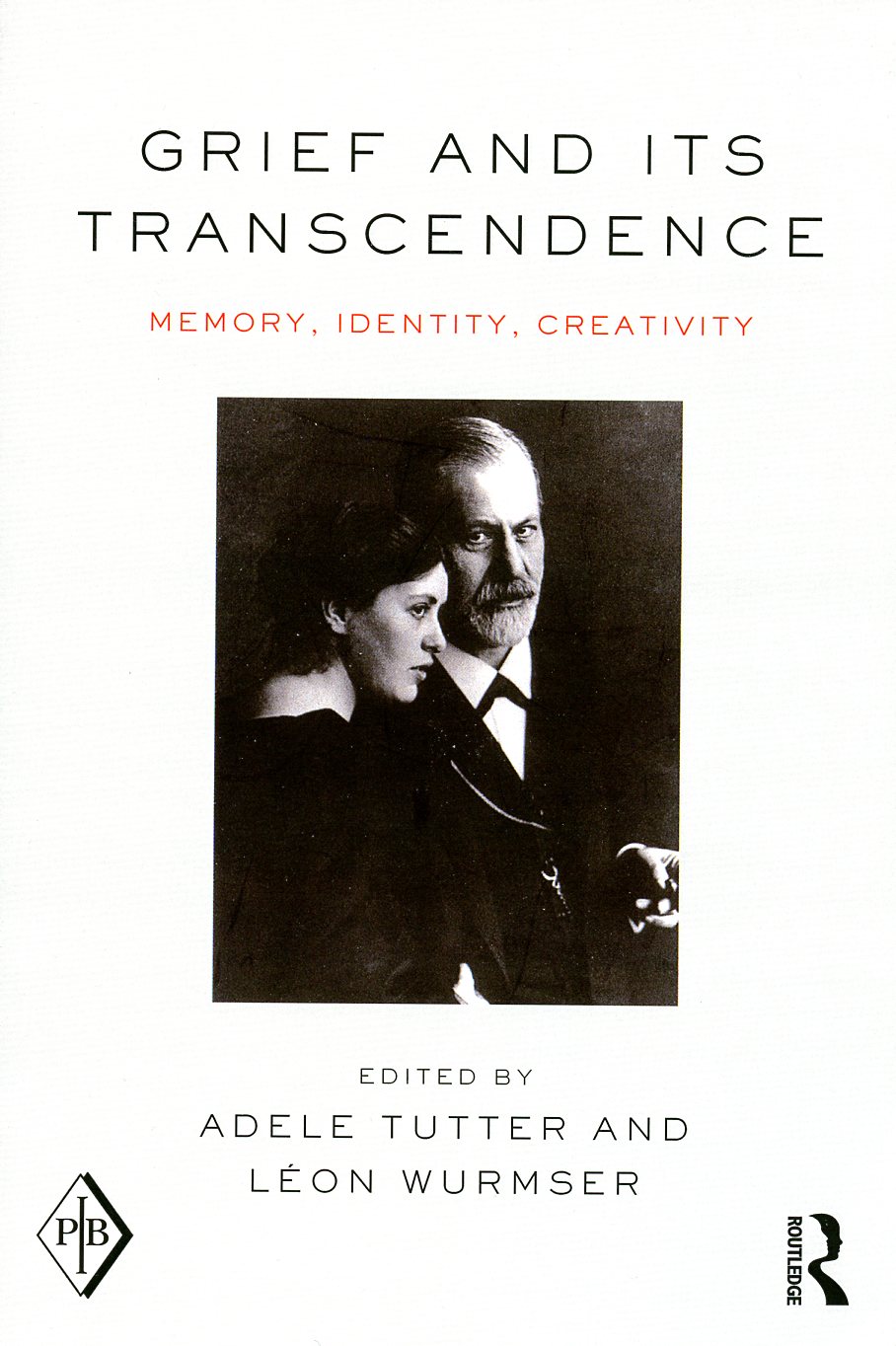 In late October, Routledge released the latest book in its Psychoanalytic Inquiry Book Series, Grief and Its Transcendence: Memory, Identity, Creativity, edited by Adele Tutter and Léon Wurmser.  The book includes my essay, "The Staten Island September 11 Memorial: Creativity, Mourning, and the Experience of Loss," as well as a brief essay by the architect, Masayuki Sono (UW M.Arch., 1996), "Designing the Staten Island September 11 Memorial."
The focus of Grief and Its Transcendence is the experience and process of mourning, from antiquity to the present day, and it includes both ordinary bereavement and traumatic loss.  One of the themes that weaves through many of the essays is the place of creativity in mourners' responses to loss of a loved one.
Grief and Its Transcendence includes texts by fourteen authors, grouped in three sections:  (1) family, community, society;  (2) theory, specificity, authenticity;  and (3) history, ancestry, memory.  Each section includes two to four essays and one or two responses.  Adele Tutter's prologue opens the collection and Léon Wurmser's epilogue provides a close.  (Information about the book, including a complete table of contents may be found on-line:  https://www.routledge.com/products/9781138812871.)
My essay, on the Staten Island Memorial, specifically addresses how the process of creating the Staten Island Memorial played a role in the individual mourning of those who lost loved ones, as well as the group mourning of the Staten Island community.  The essay continues investigations I began in the 1990s, addressing the ways in which recent memorials and monuments evoke responses in visitors.  My interest in this topic was initially triggered by a seminar discussion with a group of graduate students.  That discussion led to several exploratory articles in the department journal, Column 5, and then two essays in JAE: Journal of Architectural Education:  "Understanding the Holocaust through the United States Holocaust Memorial Museum" (May 1995), and "A Space of Loss: The Vietnam Veterans Memorial" (February 1997).
I previously published an essay on the Staten Island September 11 Memorial in the 2012 issue of Column 5 — that essay had focused primarily on the design and construction of the memorial.  When Adele Tutter, who was aware of my earlier work, offered the opportunity to submit an essay for consideration at the time she was developing Grief and Its Transcendence, I suggested that I could begin with the Column 5 piece, condense the material on the design and construction of the memorial, and develop an exploration of its role in processes of mourning.  The result was a substantially new essay with a much stronger psychoanalytic focus that was accepted for the new book.  I must note, however, that I likely would not have been able to pursue this topic without first having written the Column 5 article.
In the future, I hope to write additional essays considering other memorial spaces and the ways they address visitors.  I have found that traditional approaches to criticism, which often separate interpretation from response, do not provide us with a understanding of why some memorials evoke the responses they do.  Instead, I have discovered that psychoanalysis offers a framework that helps us begin to understand the effects of these spaces on visitors.