August 28, 2017
Housing Competition victory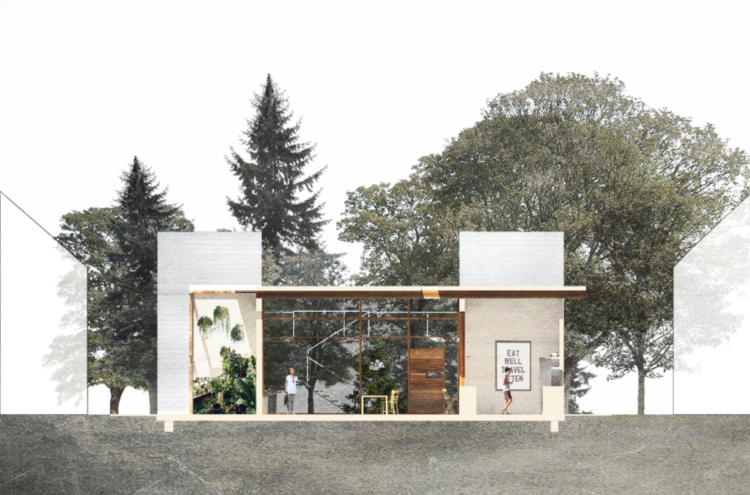 The award recipients of the 2017 HERE+NOW: A House for the 21st Century Residential Student Design Competition were recently selected by the AIA, Custom Residential Architects Network (AIA CRAN) and ACSA. The competition recognizes seven exceptional studio projects that seamlessly integrate innovative, regenerative strategies within their broader design concepts. The program challenged students to submit projects that provide architecture students with a platform to explore residential architecture and residential architectural practice. UW M Arch student Ariel Scholten  was awarded third prize for her project Common Ground: Collective Living in Seattle, WA!  Her faculty sponsors were Elizabeth Golden and Rick Mohler.  Jurors remarked that "this concept is awarded for its broad applicability as an urban response in a detached single-family neighborhood of downtown Seattle, of a shared housing solution, and its potential use as a model in other locations."  A complete description of the project is available here.
Ariel's project is the latest of 11 submissions by UW Architecture students to be recognized in national ACSA design competitions over the past five years.  These include multiple ACSA Steel Design Competitions, multiple Timber in the City wood design competitions , the ACSA/AIA COTE Top Ten design competition and the HERE AND NOW housing design competition.
Congratulations to Ariel, Elizabeth and Rick for this achievement!