May 14, 2014
Identity + Architecture
Written by Kate Simonen, Assistant Professor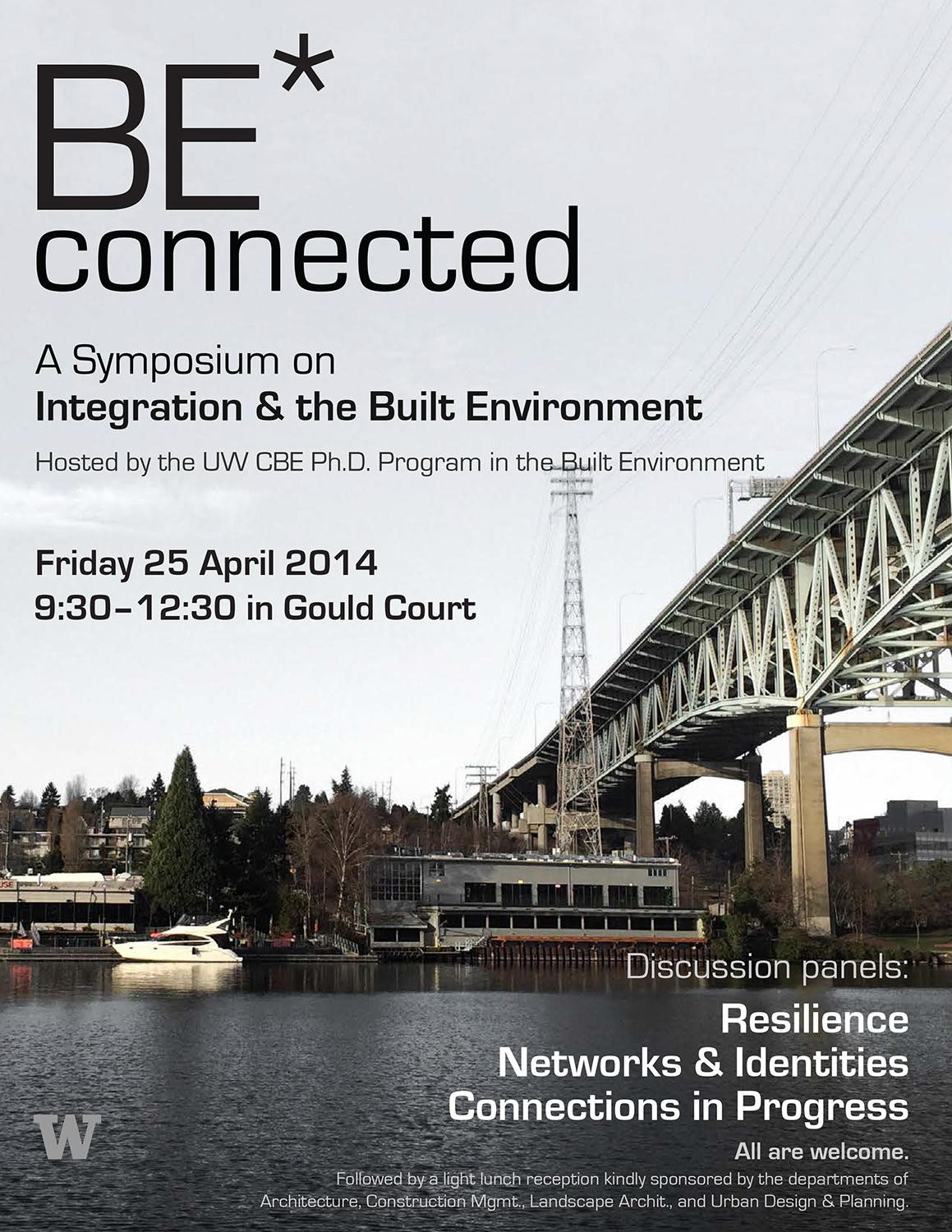 A couple of weeks ago, I attended our college's BE Connected: a Symposium on Integration & the Built Environment.  This symposium was organized by the PhD students in our interdisciplinary PhD program and provided a great opportunity for faculty and students to discuss a wide range of issues via organized panel discussions and an informal lunch.
Jennifer Kim, a CBE PhD Student led the panel, 'Networks and Identities,' which included faculty members Ken Yu Lin from Construction Management and Thaisa Way from Landscape Architecture, MUP grad student Kelly Hostetler and myself. We shared the multiple identities that we identify with: faculty, student, New Yorker, foreigner, urbanite, suburbanite, engineer, architect, historian, as well as gender related identities of woman, mother and wife.
I found it interesting that while the subtext of the panel was related to gender, gender was not mentioned in the title, and that the discussion easily focused on the professional identities and discussion about gender was less direct.  And in fact, we didn't even discuss issues of race or class (too challenging?).  I found myself uncomfortable discussing my perceptions about gender in a public forum. Why is this?  Am I too careful not to offend others?  Am I working to compensate for perceived weakness?  Am I striving to fit in? The panel seems to have prompted me to notice gender related articles everywhere.  Here they are along with some personal reflections:
Statistics on gender and leadership in architecture programs in US.
Should I move to Canada if I want to become a dean or department chair?
The Missing 32% questions why only 18% of licensed architects are women.
Amongst my peers, I do not see a gender imbalance in licensure.  But I do see licensure as related to architectural ambitions. Are men on average more ambitious.
Wall Street Mothers, Stay-Home Fathers a New York Times article.
Both men and women should be supported in their choices to balance ambition and personal lives.  Does the work schedule and pay structure of architecture make this more difficult than other professions?
The Confidence Gap, an article in the Atlantic.
The confidence gap is apparent to me-I grew more confident after recovering from failure.  How can we provide all students opportunities to take risks, fail and recover?
Professors are Prejudiced, Too: A study evaluating faculty bias.
I find this disturbing, yet believable.  What teaching methods can I implement to counteract subconscious actions?
Thank you to the students of the BE PhD program for starting this discussion and getting me thinking more about this topic.  I'm particularly interested in how we could be more effective at creating a culture of inclusion in our college, engaging a more diverse student body and supporting a more vigorous, collegial, debate on diverse intellectual perspectives.  Let me know if you'd like to discuss over coffee sometime.