December 30, 2014
Perfecting the Thesis Elevator Pitch
Written by Kristopher Chan, M Arch 2014 Candidate
It is still hard to believe that we have presented our theses and have technically "graduated." A mere nine months ago, most of us were finishing winter quarter having hastily submitted a rough thesis proposal to our thesis advisors Louisa Iarocci and Sharon Sutton. We had all known that thesis was coming. It was in bold on the curriculum sheet. Yet at that time, most of us did not know what we were doing much less what we wanted to do. We had heard from many others that thesis was the potential "gateway to our future jobs and careers." No pressure there.
The worst thing about thesis (at least for me) was the dreaded elevator speech – a summing up of my thesis to anybody who asked, "What is your thesis on/about?" How can I summarize something I had been working on for the better part of a year in one minute or less? Early on in the process, I shrugged off my response as "the design of a large building with data" never quite admitting any specifics. Part of that was because I didn't know the specifics and the other part was trying not to admit the specifics were something I needed to figure out. Never at any one point throughout the last nine months was my project just one thing. Having presented my thesis a little over three weeks ago, I am still unsure I can succinctly do the elevator speech and do my thesis justice.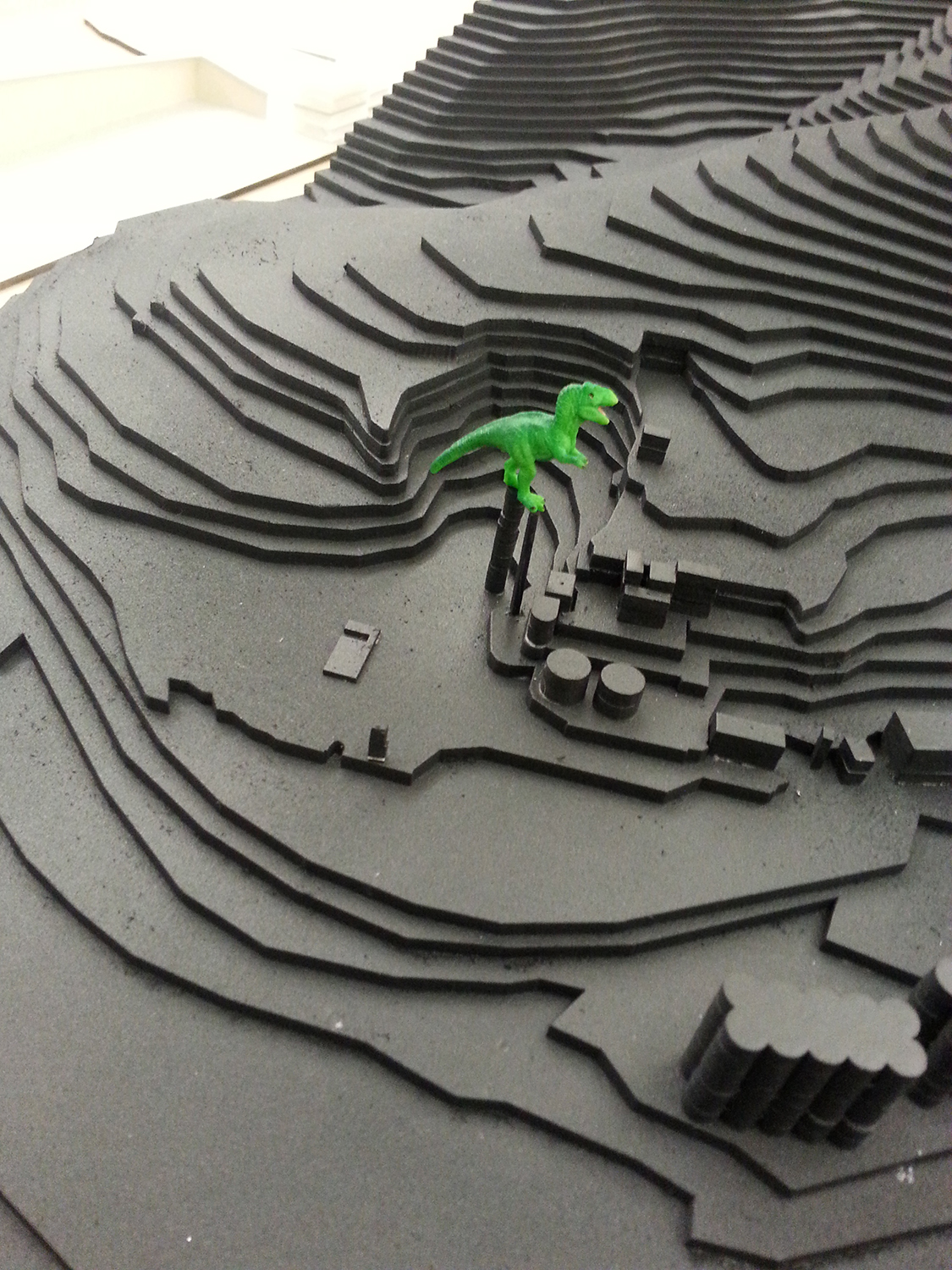 In our department, students may elect to pursue thesis in studio or as an independent student. Both options usually require a quarter of thesis prep, followed by a quarter of design. Independent students find a faculty committee to organize meetings with. Throughout prep and design, independent students set their own deadlines and work independently. Studio thesis begins with two preselected faculty advisors in spring quarter for prep, then with two to three faculty advisors in autumn quarter for design. Studio thesis students work in smaller focus groups (4-5 students) and are organized by thesis topic. This quarter, 25 students were in the studio, 4 were independent.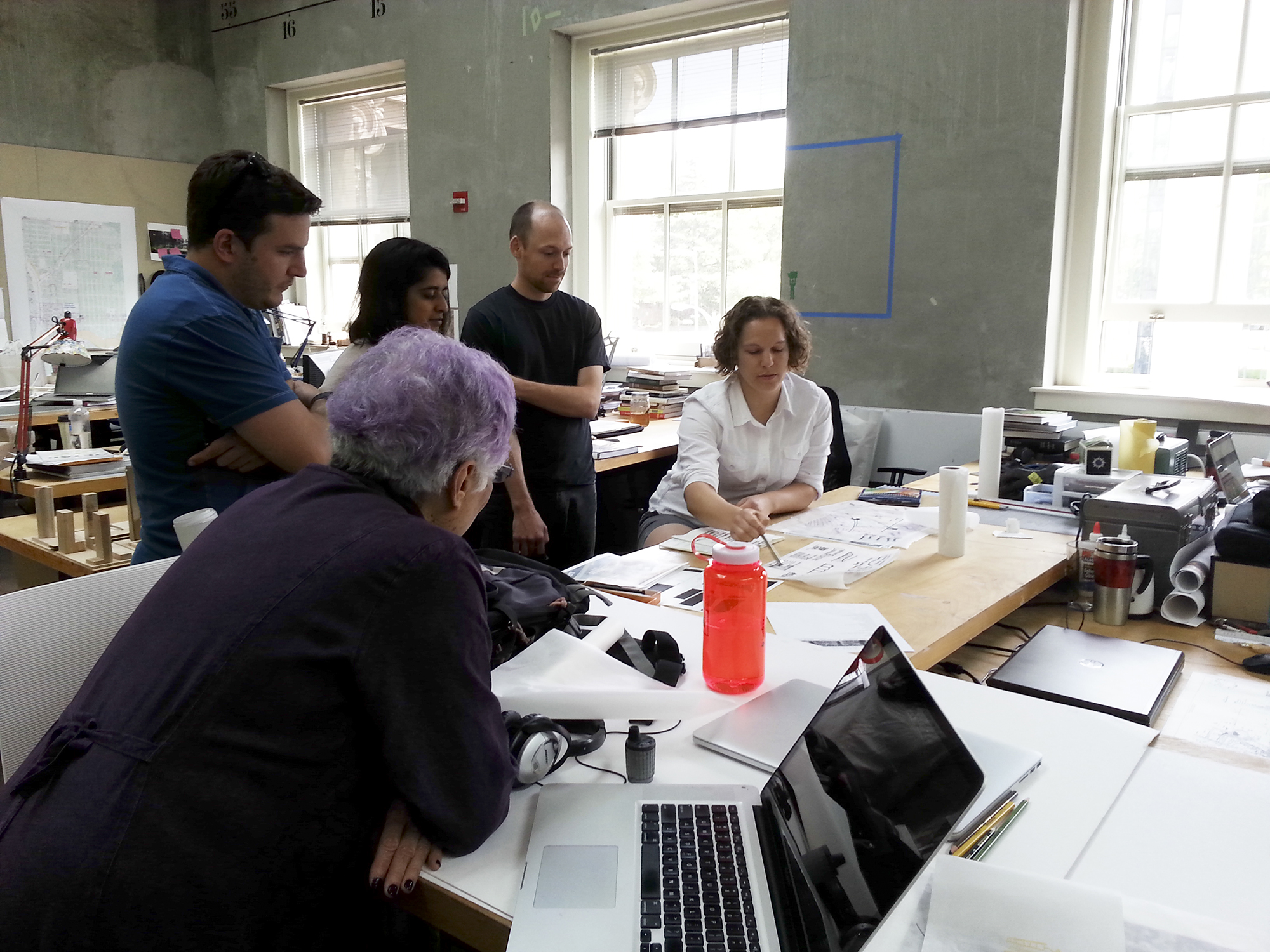 Regardless of independent or studio, thesis is universally another type of animal. The freedom to identify a problem (or opportunity), pick a site, create a program, and finally design, is rather exhilarating. Unlike a typical studio, there is no finite square footage to satisfy, no exact number of drawings to have on boards, not even a specified way in which to present. This all seemed rather daunting, and it was, but each of us had a vested interest in our projects. We learned to be our own best critics, frequently checking in with one another on the progress of each of our projects. By presenting often and printing a lot, we began to develop a verbal and graphic language specific to each individual project. We were perfecting the thesis elevator speech. Towards the end of the quarter, we would come to know each other's projects as well as we knew our own.
After researching and writing a majority of our documents in the spring (and hopefully judiciously rewriting and researching in the summer) we came into autumn quarter ready to design. This autumn, thesis design studio continued with focus groups and after three assignments aimed at bridging the gap between the theoretical ideas and the physical spaces, we were presumably ready to dive into the design of actual buildings. This quarter's thesis projects ranged from very small cabins in the forest to large-scale product distribution centers and everything in between. Projects were integrated with many other fields: landscape, music, education, nature, and even film – really showing the breadth of interest we all have in things other than architecture.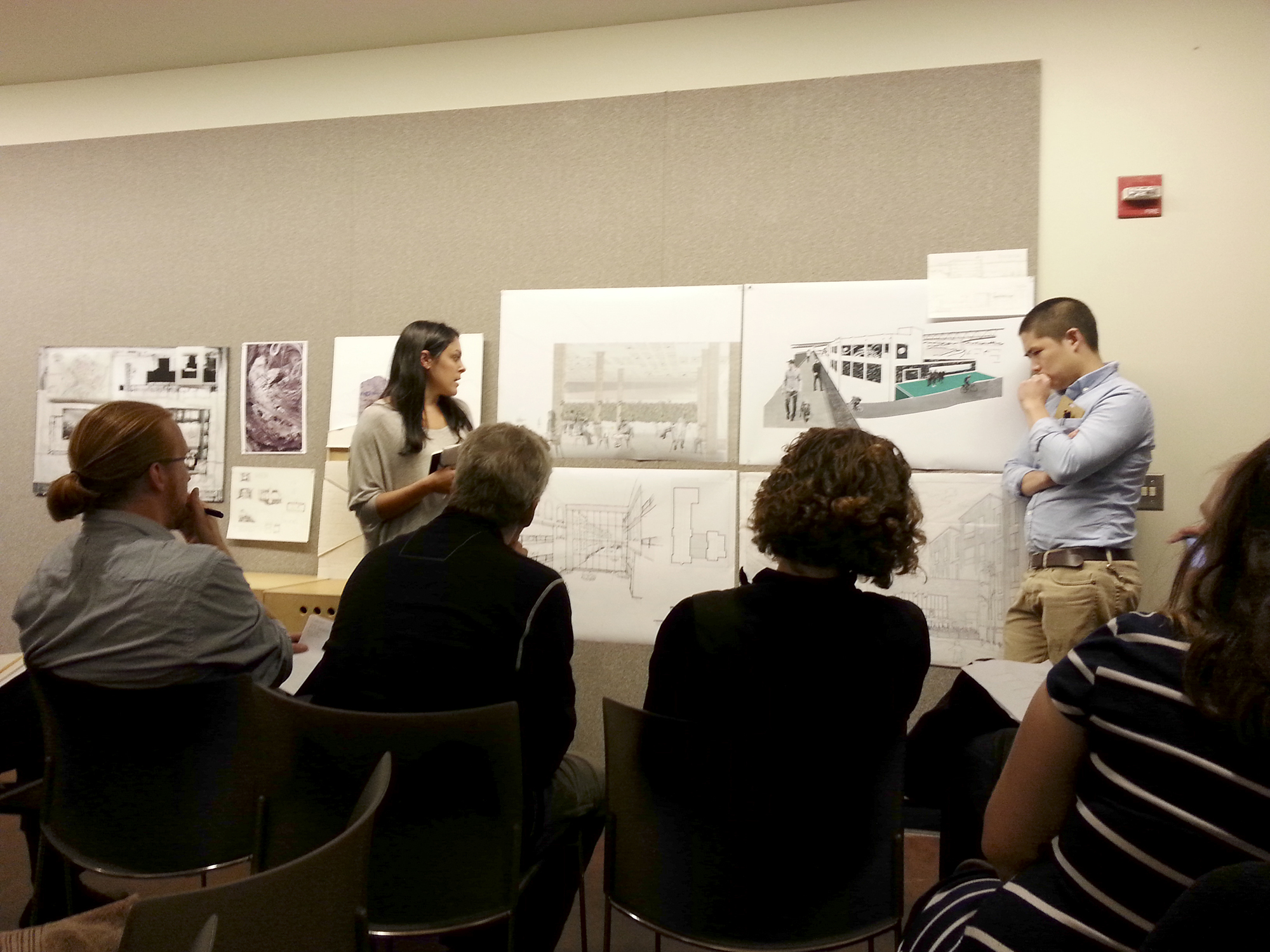 After constantly being in studio for such an extended amount of time, sharing laughs, coffee breaks, deadlines, and minor computer crises, I know that thesis was not the end of my education. Sure, it was something I had to do to graduate, but looking back, it was an opportunity to learn something new and different and design something outside of any ordinary studio. During school, we are so rarely able to set our own parameters, designing for and by our own intuitions and influences. Thesis allows us to simultaneously be the designer and the client. It additionally provides a rare chance for self-evaluation of our skills and time to figure out where our interests lie to pursue future opportunities and experiences. But before going to my first job interview, I had better practice my thesis elevator speech.