February 19, 2015
Ron Rochon elevated to AIA College of Fellows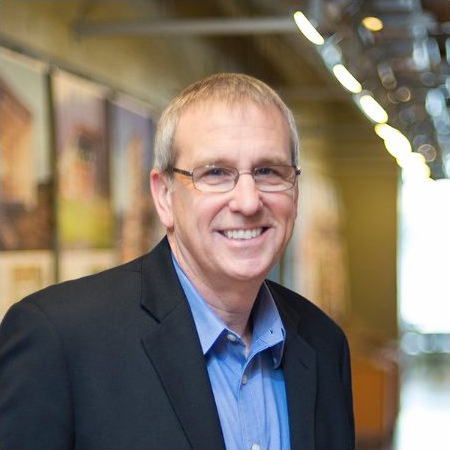 Ron Rochon, a partner at The Miller|Hull Partnership and a dear friend of the Department of Architecture, was one of six AIA Seattle members to be elevated to the organization's prestigious College of Fellows this year, one of the greatest honors an AIA member can receive.  Managing partner of Miller|Hull since 2009, Ron's leadership has been integral to the firm's success.  The official announcement from AIA can be found here.
In addition to his work at Miller|Hull (alongside the firm's co-founder and Department of Architecture chair Dave Miller), Ron is a longstanding member and current chair of the Department's Professionals Advisory Council.  He has been a longtime supporter of the Architecture in Rome program, several times serving as auctioneer for our annual Festa Romana.  A staunch advocate for our students, Ron regularly donates his time for review and evaluation of student work and participation in the department's M. Arch thesis reviews.  Ron is also an alumnus, having received both his Bachelor of Arts in Architecture and Master of Architecture degrees from the UW in 1991 and 1994, respectively.  He remains a passionate supporter of UW Athletics, Husky football in particular.
Robert Misel, one of Ron's partners at Miller|Hull, commented:
"Ron is a renaissance man – before making a career change to architecture, Ron was an Alaska fisherman.  Ron was a lumbersexual before the term was coined, sporting a long beard, muscular 'guns' and cultivating a long list of both appropriate and inappropriate colloquialisms which he can recite on command.  Ron also was the sound man and #1 roadie for former Everett, Washington band, "United Flyte", but his true claim to fame was making an unscripted appearance with the band as alter ego "Ervis Precisely" during the set, wherein Ron did an amazing impersonation of Elvis – sequined costume and all."
We are proud and delighted to call Ron Rochon, FAIA one of our own.  Please join us in giving him our heartiest Congratulations!