October 4, 2018
Scan|Design Copenhagen 2018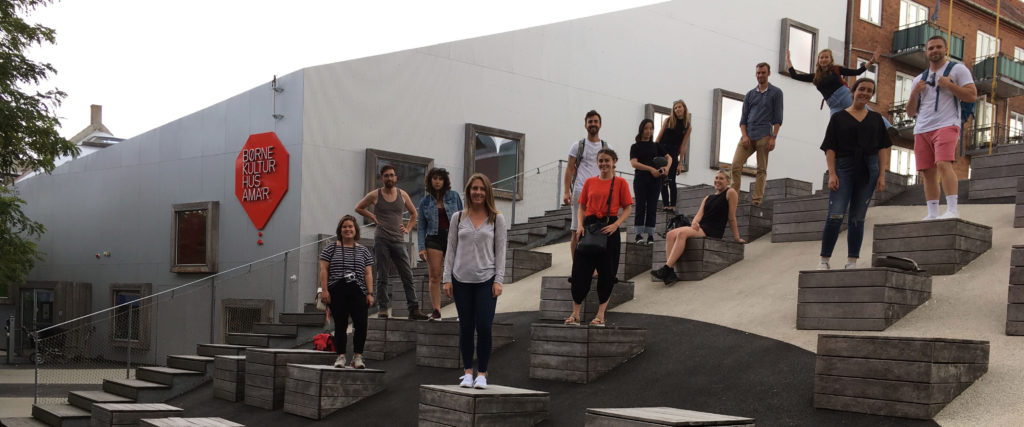 Every year, twelve graduate students apply to participate in the Scan|Design studio. The studio begins with a two week trip to Copenhagen, Denmark to study the city's famous urban design strategies and iconic architectural style.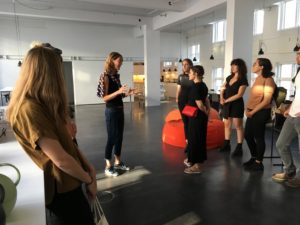 The studio, lead by Associate Professor of Architecture, Peter Cohan,  is also co-taught by a Danish architect in the field. This year the studio has the pleasure of working with Lene Tranberg of Lundgaard & Tranberg Architects. During their time in Copenhagen, students studied the work of Jørn Utzon, Pritzker Prize winning Danish architect most famous for the Sydney Opera House and Bagsværd Church. Students had the privilege of visiting a number of Utzon's less globally renowned works, most of which are private residences, including Utzon's personal home. Studying mostly in sketchbook analysis and observation, the trip inspired students to strive for designs that capture not only an essence of place, but of living.
Additionally, the work of Lundgaard & Tranberg was a significant part of the study, the firm is renowned for their material palette, unique urban strategies and civic work. With Lene as tour guide, students were able to see a vast selection of the office's work through the eyes of the designer, learning not only the process of conceiving and executing these works, but also the development of the architectural ideas that drive the work.
Since returning to the University of Washington, students are now beginning work on the studio project. Lene will continue to be a critical piece of the studio, visiting twice during the quarter to lead students in designing a dense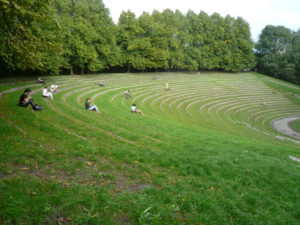 housing scheme that might, "…gain a world through the understanding of things…" (Christian Norberg, The Concept of Dwelling).