July 18, 2017
Staff field trip 2017
Each summer the Architecture staff takes one afternoon to venture out of the office on a field trip to tour a building or place of architectural significance or relevance to our rapidly changing cityscape. We are often joined by the Architecture Chair, Brian McLaren, and we traditionally end the excursion with a relaxing lunch, giving us time to enjoy each other's company and recognize our department achievements over the past year.  Past field trips have included the Seattle Public Library, the Bullitt Center, the recently redeveloped "Oxbow" building at Federal Center South, and the new waterfront tunnel, which will replace the Alaska Way Viaduct.
On July 14, the staff met with Brian in Seattle's South Lake Union neighborhood on a gorgeous sunny morning for a tour of the Bill and Melinda Gates Foundation, designed by NBBJ and completed in 2011.  The new home of the Foundation consolidated five leased offices into a LEED Platinum campus that enables its workforce to focus on their mission: giving all people a chance to live healthy and productive lives.  Our tour coordinator showed us through the visitor center as he told us about the history, present, and future of the organization. We then visited one of the office buildings, marveling at both its architecture and its art collection, including works by Janet Echelman, El Anatsui, Marie Watt, and many others.
After our tour, we walked across Seattle Center to for a tasty lunch at Agave Cocina, a Mexican eatery focusing on authentic and locally sourced ingredients.   It was an educational and entertaining day spent together and we look forward to planning our next field trip in summer 2018!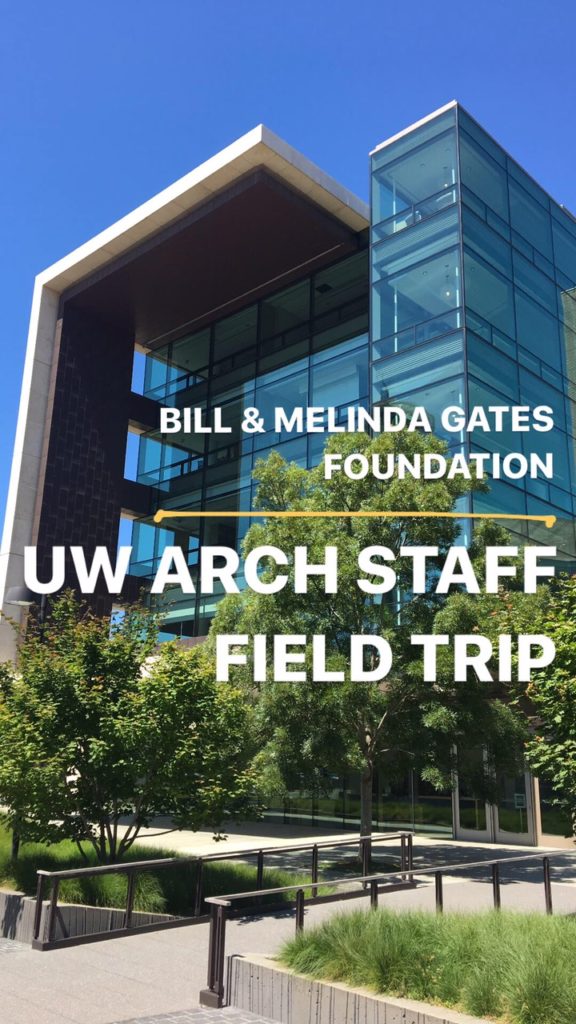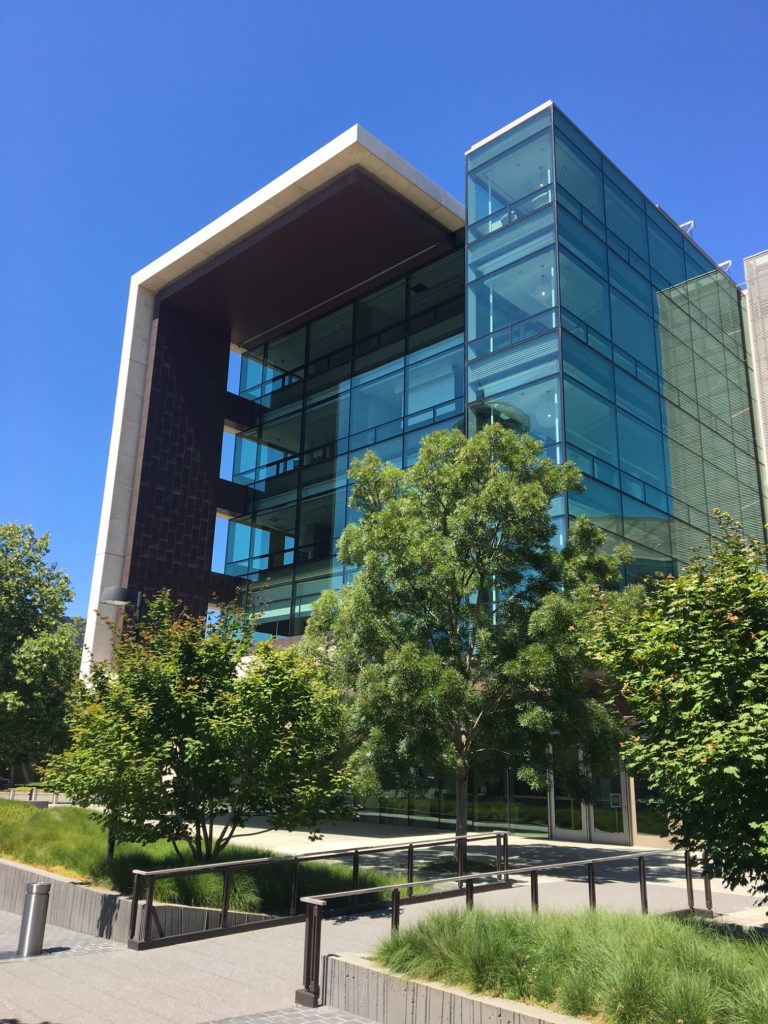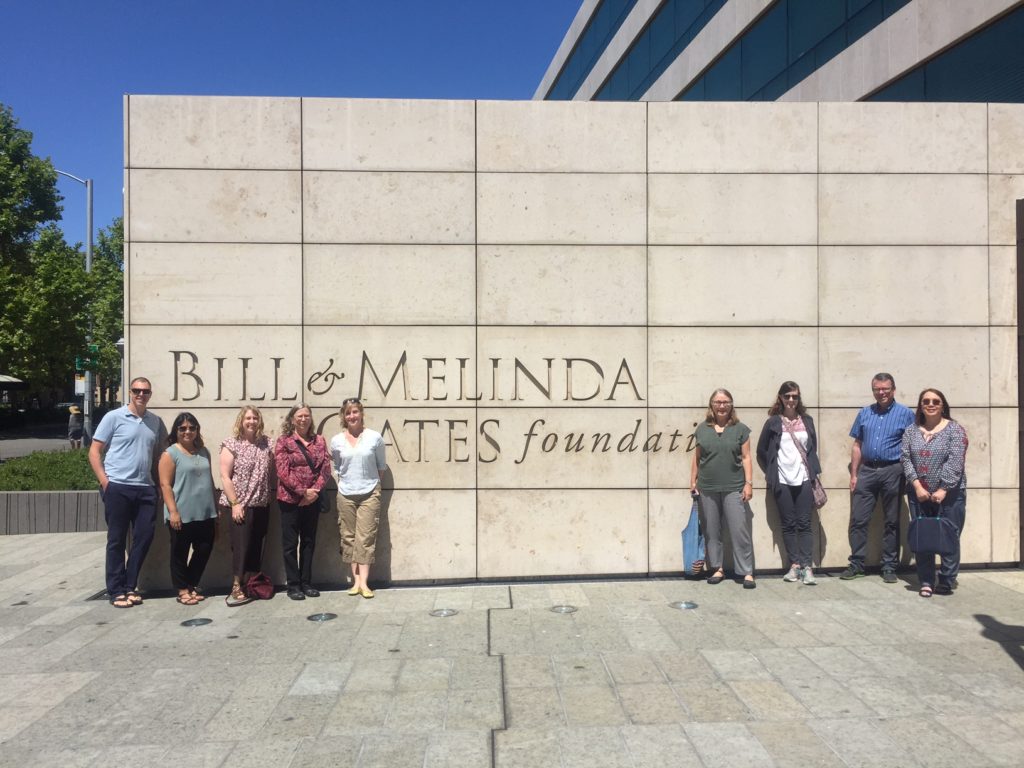 (thanks to Claudine Manio for the photos!)