September 7, 2014
Seattle Studio Summer 2014
Written by Kristian London, edited by Rick Mohler and Dechen Gonnot
The Seattle Studio is a collaboration between the City of Seattle Department of Planning and Development (DPD), the Department of Urban Design and Planning and the Department of Architecture at the University of Washington. The aim of the multi-semester studio is to assist the city in the development of the Uptown Urban Design Framework (UDF), a process that began in November 2013 and is expected to last until 2015.
The Summer 2014 Seattle Studio's focus area is the Mercer Street corridor, an area identified by the Spring 2013 Studio for substantial potential for the realization of the UDF through redevelopment or improved urban design.
A key issue that the Summer Studio addresses is the Seattle Center campus' enormous presence at the heart of Uptown, while its renown institutions feel removed from the neighborhood and the city as a whole. A key goal of the studio's proposals are to explore ways of retaining the historical edges of the Center while making them more porous, and creating a unified arts district that integrates Seattle Center into the neighborhood beyond.
The three sites presented here – the northern edge of the Northwest Rooms, the Mercer Garage, and the KCTS building – were selected as key sites where successful interventions could have a cumulative positive impact. By increasing intensity at key nodes and rationalizing connections between existing concentrations of activity, "Uptown Arts" district is celebrated.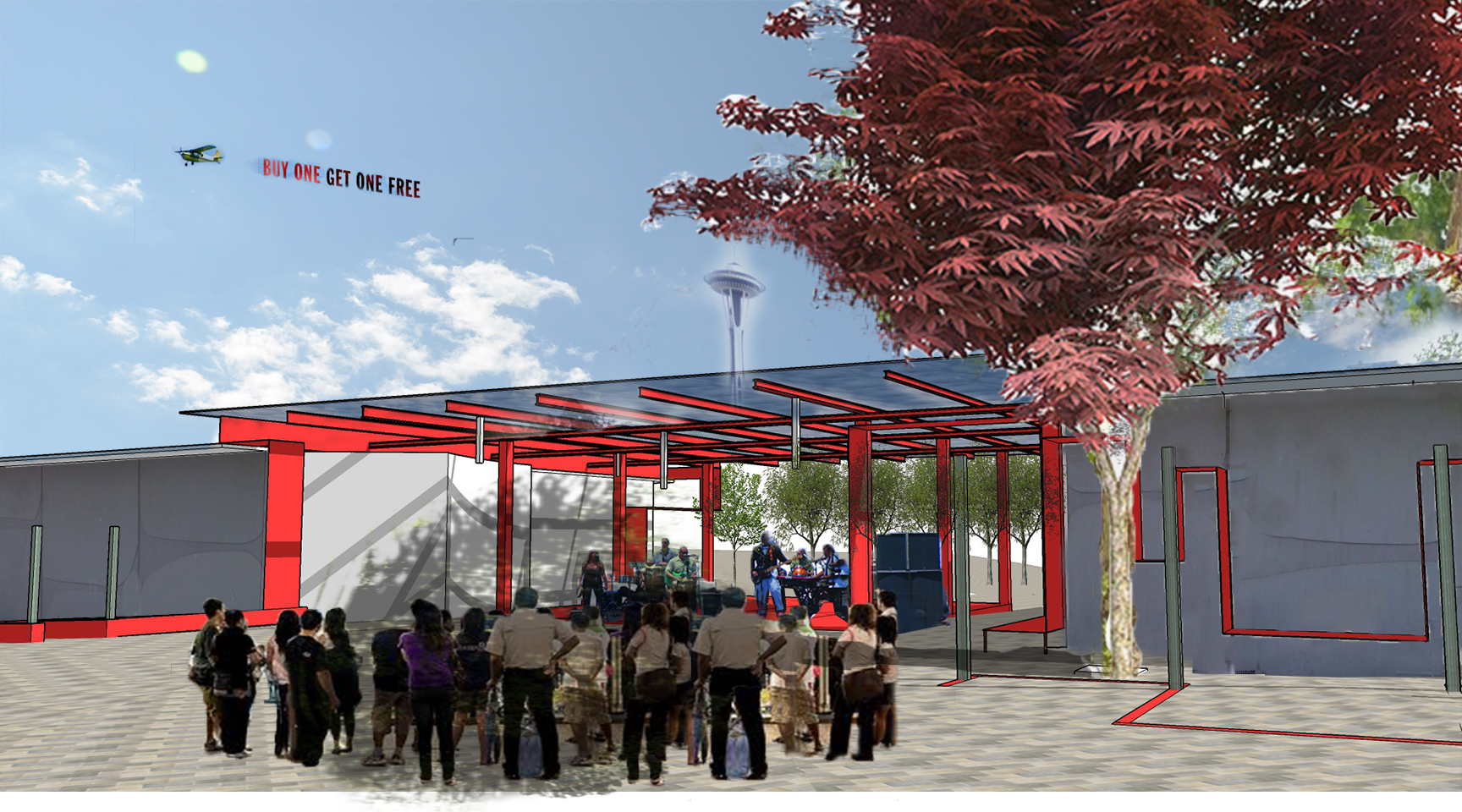 Converting vehicular streets into pedestrian-friendly plazas creates flexible spaces for a variety of small and medium-scale activities, from charging your phone while grabbing lunch to pausing to enjoy a concert by a KEXP visiting artist. Functional public art and media mark this revitalized gateway to Seattle Center.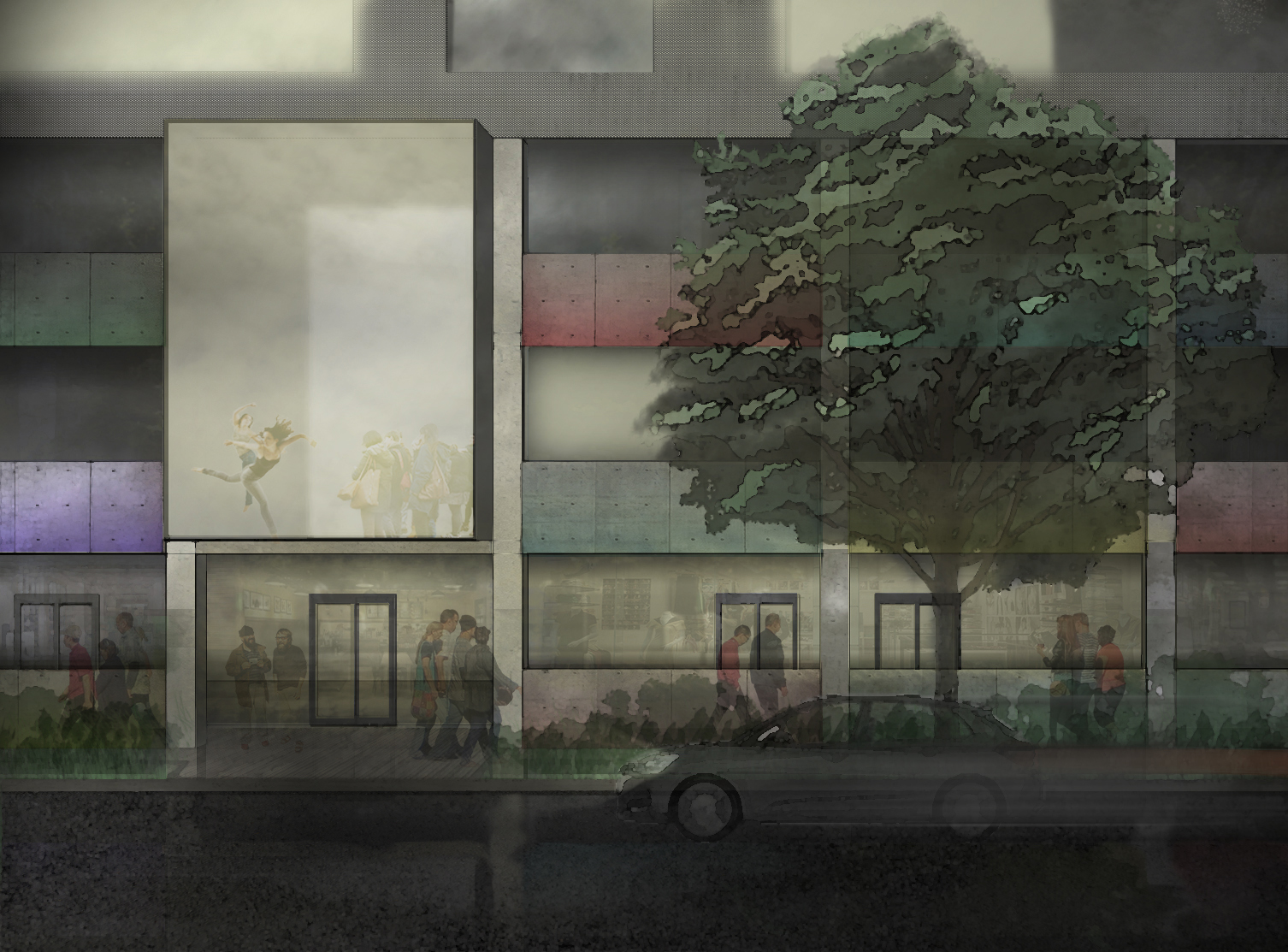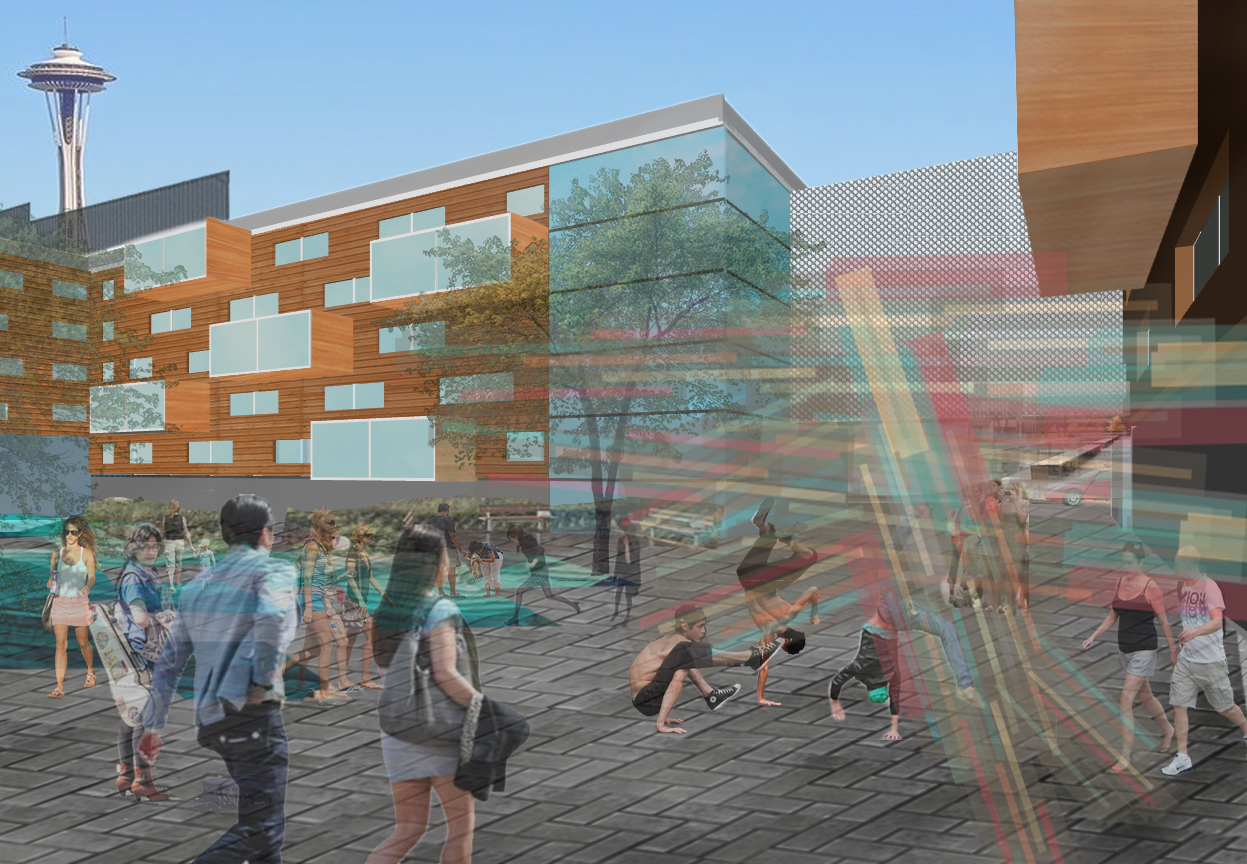 Two proposals for the site of the current Mercer Garage – one adaptive reuse and one demolition-reconstruction – restore pedestrian continuity and urban grain to the site. Both proposals provide public plazas, new retail, residences and semi-public artist live-work spaces at a key gateway between the Seattle Center and residential Uptown.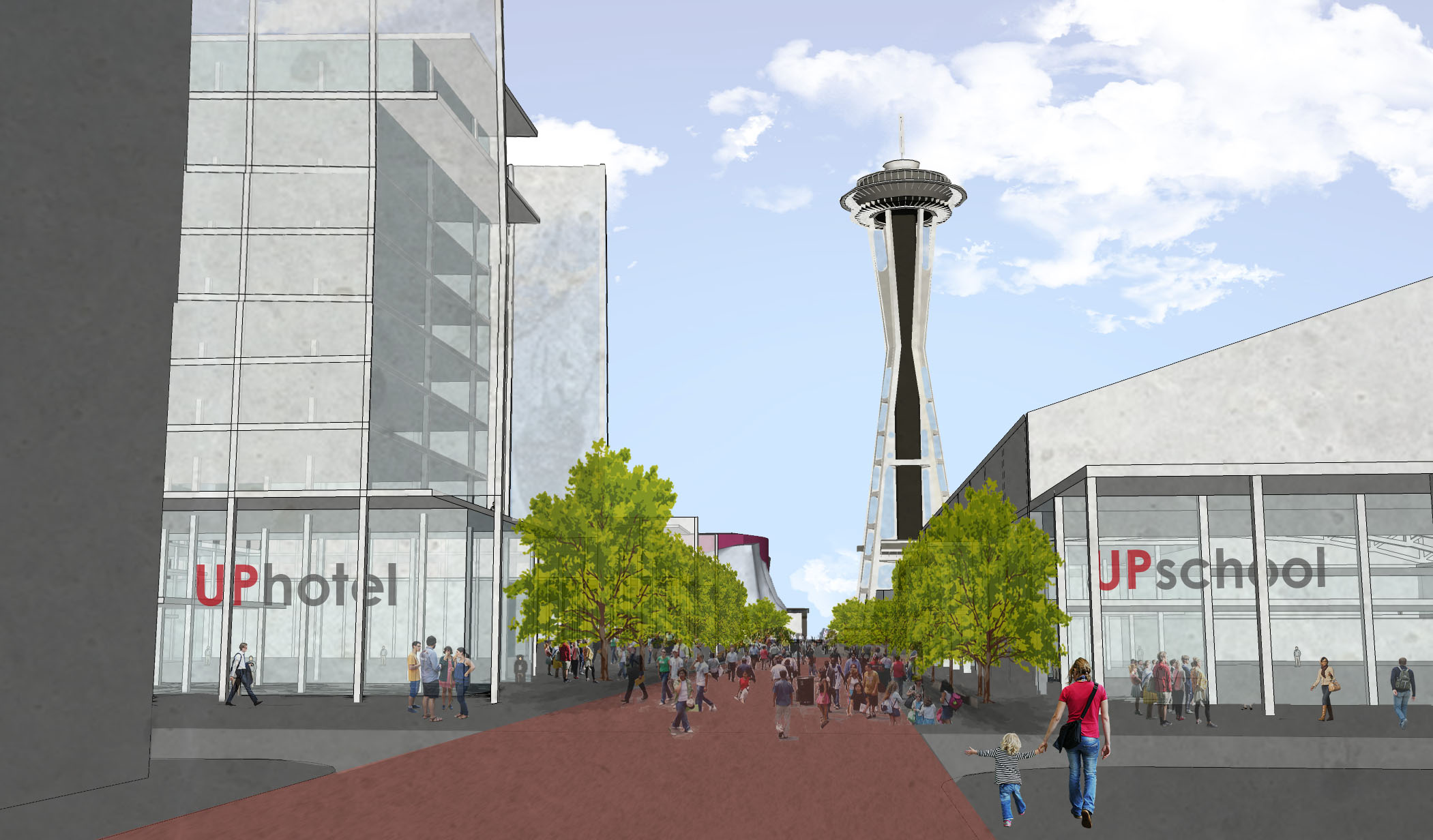 The proposal for the site is a response to its untapped potential as a prime site for a public gateway between the Seattle Center, the Uptown Arts district and the city as a whole. The center of the site is dedicated to a public plaza that would serve as a pedestrian throughway, respite from surrounding streets, and open-air performance and exhibition venue.
The plaza flows into the ground plane of a new structure rising along the edges of the site, which houses a combination of commercial and restaurant spaces and public services. The upper floors of this structure would work well as a hotel, generating revenue for the city while keeping the land in public hands. Rooftop terraces and restaurants/bars offer new views of the Space Needle and the southern edge of Lake Union, making these assets available to the public.