October 6, 2015
Treehousing win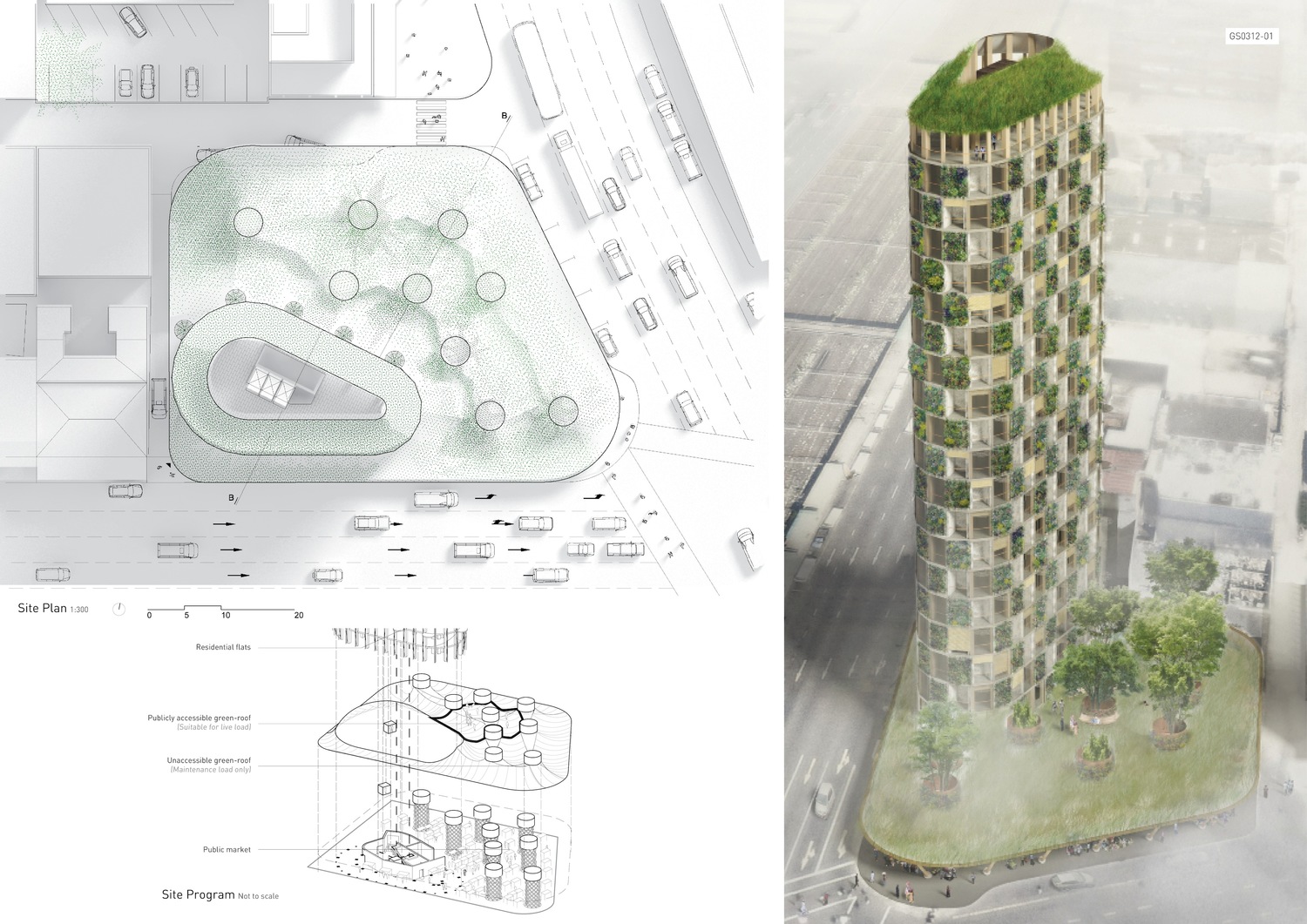 We were pleased to receive the news that two of our alumni, Glen Stellmacher (BAArch 2011) and Coby Vardy (BAArch 2012), and ARUP Seattle have won a joint first prize for the Treehousing International Wood Design Competition sponsored by the Food and Agriculture Organization of the United Nations.
Their winning entry, Nkosi Market, capitalized on the use of local wood products to form an expansive covered public market at ground level, along with a 21 story residential tower made of acetylated pine and CLT. The project realizes a design approach that holistically addresses the potentials of forestry, materiality, and architectural space.   According to the competition jury, "the Nkosi Market design represented the strongest point tower design of all the submissions.  The tower and the open canopy ground plane marry a traditional timber language with a modern tower expression.  The jury appreciated the appropriate ground plane response to the site and street edges and the use of locally sourced wood materials.  The submission shows a good understanding of South African forestry and forest products."
Congratulations to the team on this accomplishment!