Our many faculty publications reflect the breadth of expertise and interest within the Department. As a professional school in a research university, that work ranges from technical guidelines and handbooks, to case studies of built projects, and scholarly writings in the area of history and theory of architecture. The impact of this variety of research interests can be measured in the many seminars and classes in the Department that connect research to teaching.
---
Design Computing: An overview of an Emergent Field
Brian R. Johnson
202 pp, Routledge
November 2016
Intended for curious architecture students and practitioners alike, this book introduces the rapidly developing field of design computing. It will help you understand the rapidly evolving synergies and challenges between traditional ideas of design and those enabled by computing, with a broad focus beyond CAD and BIM productivity software. The book introduces the basics of hardware and software in layman's terms, exposing the concepts that are key to a deeper understanding of the field. Core topics include the fundamentals of digital representation, programming and interfaces for design; the shifting landscape of opportunity and expectation in design practice and pedagogy; technology in buildings to measure performance and improve the user experience; and the challenge of applying and managing information effectively during the design process. The book includes many pointers to additional reading for those who wish to dig deeper into the subject. Design Computing will provide you with a greater awareness of the issues that permeate the field, opportunities for you to investigate, and perhaps motivation to push the boundaries.
---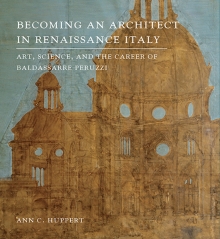 Becoming an Architect in Renaissance Italy
Ann C. Huppert
224 pp, Yale University Press
June 2015
A leading architect of the Italian Renaissance, Baldassarre Peruzzi (1481–1536) has, until now, been a little-known, enigmatic figure. A paucity of biographical documentation and a modest number of surviving buildings, coupled with an undeservedly critical assessment by Giorgio Vasari (1511–1574), have long cast Peruzzi's career in shadow. With Becoming an Architect in Renaissance Italy, Ann C. Huppert taps into a known, but neglected resource—Peruzzi's autograph drawings—and reveals the full scope and artistic mastery of Peruzzi's work and its enduring influence.
Extraordinary not only in their beauty and design inventiveness, but also in the varied representational techniques and practical mathematics noted within them, Peruzzi's drawings record an evolving artistic process. Reassessing his architectural masterworks, Huppert also explores lesser-known work: his studies of Roman antiquity, realized paintings and unrealized buildings, as well as engineering projects. Huppert shows that Peruzzi anticipated modern representational methods and scientific approaches in architecture, and pinpoints the moment when architecture began to emerge as a profession distinct from the other arts.
---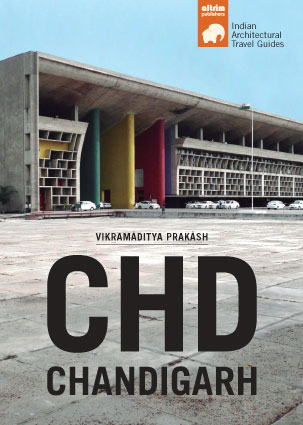 Architectural Guide to Chandigarh
Vikram Prakash
Altrim Publisher, Barcelona
January 2015
This book for the first time provides self guided walks to the iconic modernist architecture of Chandigarh, including the work not only of the European architects – Le Corbusier, Pierre Jeanneret, Maxwell Fry and Jane Drew – but also the Indian architects, such as M.N. Sharma, Aditya Prakash and Shivdatt Sharma.
---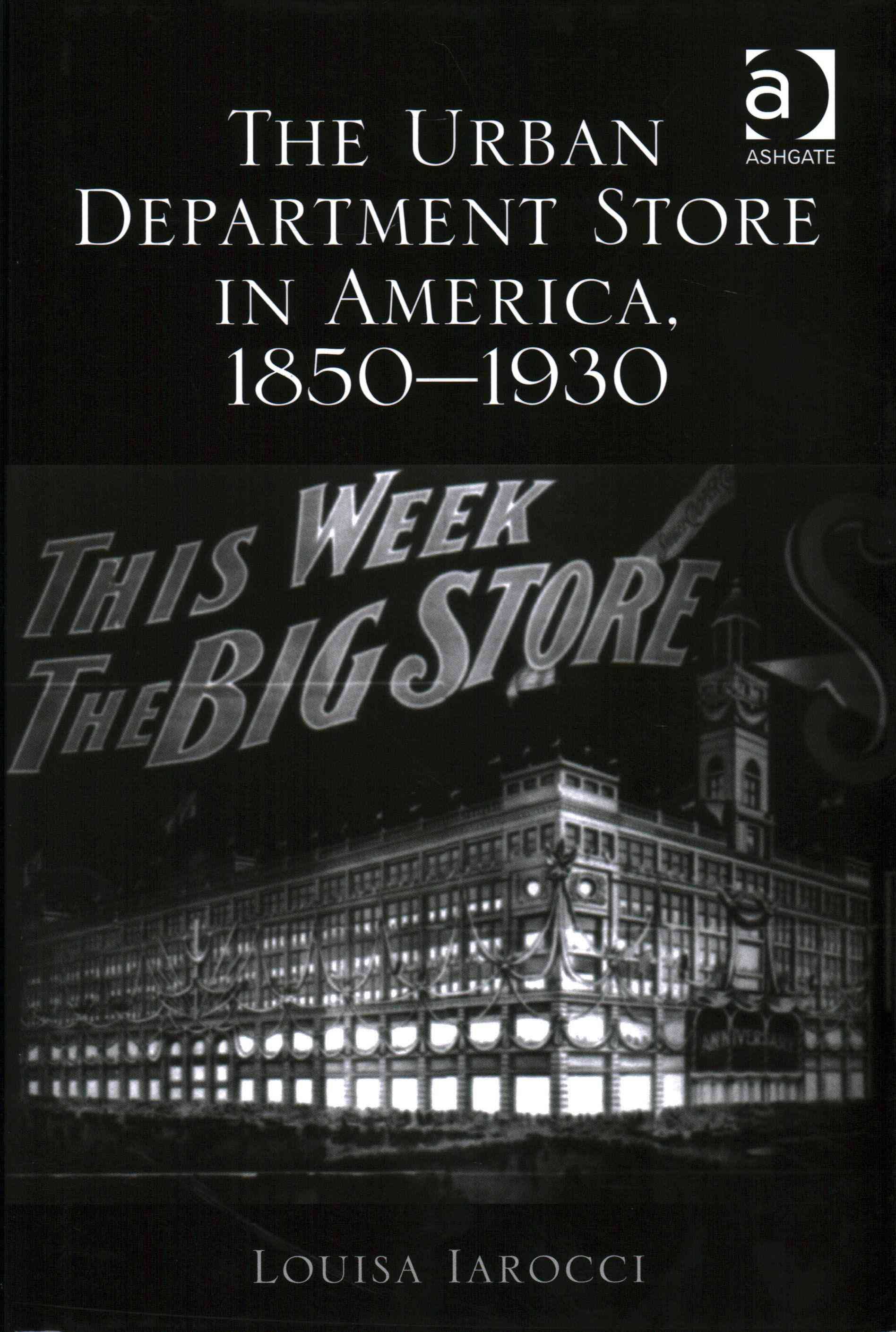 The Urban Department Store in America, 1850 – 1930
Louisa Iarocci
258 pp, Routledge
December 2014
In the late nineteenth century, the urban department store arose as a built artifact and as a social institution in the United States. While the physical building type is the foundation of this comprehensive architectural study, this book reaches beyond the analysis of the bricks and mortar to reconsider how the 'spaces of selling' were culturally-produced spaces, as well as the product of interrelated economic, social, technological and aesthetic forces. The agenda is thus three-fold; to address the lack of a comprehensive architectural study of the nineteenth century department store in the United States; to expand the analysis of the commercial city as a built and represented entity; and to continue recent scholarly efforts that seek to understand commercial space as a historically specific and a conceptually perceived construct. The Urban Department Store in America, 1850-1930 acts as a corrective to a current imbalance in the historiography of this retailing institution that tends to privilege its role as an autonomous 'modern' building type. Instead the book documents the development of the department store as an urban institution that grew out of the built space of the city and the lived spaces of its occupants.
---

Shaping Seattle Architecture: A Historical Guide to the Architects, Second Edition
Jeffrey Karl Ochsner
576 pp, University of Washington Press
June 2014
The first edition of Shaping Seattle Architecture, published in 1994, introduced readers to Seattle's architects by showcasing the work of those who were instrumental in creating the region's built environment. Twenty years later, the second edition updates and expands the original with new information and illustrations that provide an even richer exploration of Seattle architecture.
The book begins with a revised introduction that brings the story of Seattle architecture into the twenty-first century and situates developments in Seattle building design within local and global contexts. The book's fifty-four essays present richly illustrated profiles that describe the architects' careers, provide an overview of their major works, and explore their significance.
---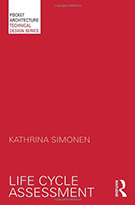 Life Cycle Assessment
Kathrina Simonen
182pp, Routledge
May 2014
Life Cycle Assessment addresses the dynamic and dialectic of building and ecology, presenting the key theories and techniques surrounding the use of life cycle assessment data and methods.
Architects and construction professionals must assume greater responsibility in helping building owners to understand the implications of making material, manufacturing, and assemblage decisions and therefore design to accommodate more ecological building. Life Cycle Assessment is a guide for architects, engineers, and builders, presenting the principles and art of performing life cycle impact assessments of materials and whole buildings, including the need to define meaningful goals and objectives and critically evaluate analysis assumptions.
As part of the PocketArchitecture Series, the book includes both fundamentals and advanced topics. The book is primarily focused on arming the design and construction professional with the tools necessary to make design decisions regarding life cycle, reuse, and sustainability. As such, the book is a practical text on the concepts and applications of life cycle techniques and environmental impact evaluation in architecture and is presented in language and depth appropriate for building industry professionals.
---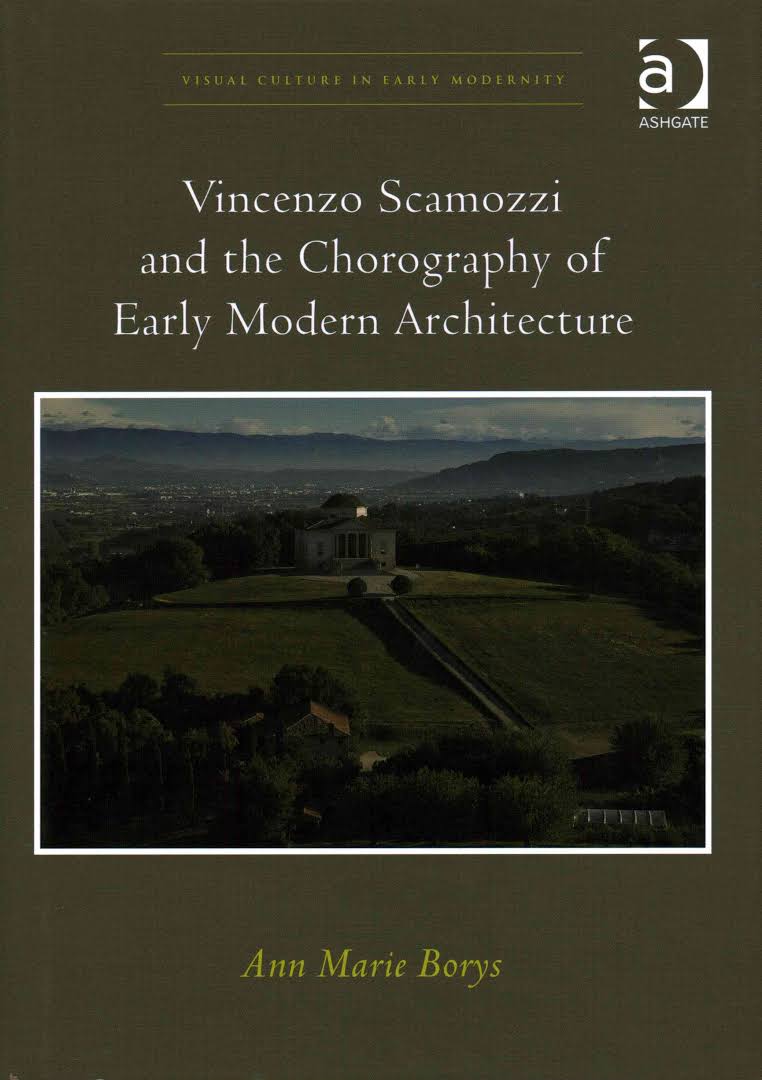 Vincenzo Scamozzi and the Chorography of Early Modern Architecture
Ann Marie Borys
Ashgate
March 2014
This book presents the sixteenth century Italian architect Vincenzo Scamozzi as a traveler and an observer, the first Western architect to respond to the changing shape of the world in the Age of Discovery. Pointing out his familiarity with the expansion of knowledge in both natural history and geography, it argues that his truly unique contribution was to make geogrpahy and cartography central to the knowledge of the architect. In so doing, Scamozzi articulated the first fully realized theory of place. This book demonstrates that Scamozzi's work, though conceived within an established Renaissance tradition, was also influenced by major cultural changes occurring in the late 16th century.
---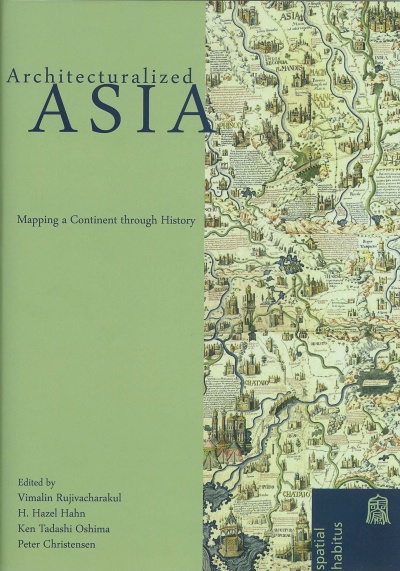 Architecturalized Asia: Mapping a Continent Through History
Ken Tadashi Oshima
344 pp, University of Hawaii Press
February 2014
This collection explores built environments and visual narratives in Asia via cartography, icons and symbols in different historical settings. It grows out of a three-year project focusing on cultural exchange in the making of Asia's boundaries as well as its architectural styles and achievements.
---

Fabricating Architecture: Selected Readings in Digital Design and Manufacturing
Robert Corser
216 pp, Princeton Architectural Press
April 2010
For years contemporary architects have been inundated with hype about the radical changes expected as a result of technological innovation and the proliferation of new digital tools and techniques. Though architects acknowledge that advances in computing are having a profound impact on architecture, the nature of that impact remains a subject of ongoing debate. Many noteworthy books are available that document the growing field of digital design and manufacturing, but few of these books address the truly broad range of issues that grow out of these emerging technological innovations. Fabricating Architecture gathers together for the first time twelve key essays by important critics, theorists, and architects, such as Martin Bechthold, Achim Menges, Kiel Moe, and Amanda Reeser Lawrence. Editor Robert Corser's concise analysis of each essay guides readers through the lively debate surrounding this topic.
---

Daylighting Design in the Pacific Northwest
Christopher Meek and Kevin G. Van Den Wymelenberg
Forward by Joel Loveland
192 pp, University of Washington Press
December 2012
In addition to conserving energy, the use of daylight in architecture can be a powerful aesthetic tool. The effective employment of natural lighting is an important component of sustainable design, and some of the best work in this area comes from the Northwest. This practice-based book focuses on fourteen projects ranging from schools to community centers to office buildings to a garbage/recycling center. It discusses the particular challenges of each project and the solutions found by the design teams as they sought to take advantage of daylight to create pleasant, workable, energy-efficient spaces. In each case, consideration has been given to location, elevation, orientation, microclimate throughout the seasons, and the effect on light of surrounding structures, land forms, and trees, as well as to the lighting requirements of occupants.
While some sustainable design strategies are general and not specific to place, place-specific opportunities and challenges are especially important in daylighting design. This book spotlights innovative design in a region heavily influenced by climate and landscape, makes use of environmentally friendly technologies, and looks at projects that aim to achieve social as well as aesthetic goals. It will be of great value to architects, engineers, lighting designers, and green building consultants, as well as to students in these fields.
---

Furniture Studio: Materials, Craft and Architecture
Jeffrey Karl Ochsner
304 pp, University of Washington Press
April 2012
Furniture Studio explores the origins, methods, results, and influence of the unique and highly successful furniture design and fabrication studios offered by the University of Washington Department of Architecture. The furniture program, initiated by Andris Vanags, is an immersion into the role of materials, design, and making in architectural education. Students directly engage the physical properties of materials, and the knowledge gained through this engagement enriches the design and fabrication process. The experiences of its graduates reveal that the studio fosters creative thinking that truly integrates design and making.
---

Global Ends: Towards the Beginning
Ken Tadashi Oshima
352 pp, TOTO Publishers
August 2012
Global Ends: towards the beginning explores the uncertain and de-centred nature of architecture and the global/local dynamic involved in both its perception and production in a post-9/11, post-Great East Japan Earthquake world. Taking views from several accomplished architects spread across all corners of the globe (Tom Kundig, Junya Ishigami, Kerry Hill, Sean Godsell, Smiljan Radic, Paulo David and RCR Aranda Pigem Vilalta Arquitectes), it focuses on the paradigm shift we are witnessing today, with collective creativity springing from far-flung regions and local solutions that are perhaps adaptable to global issues.
---

Statics and Strengths of Materials: Foundations for Structural Design, Fourth Edition
Barry S. Onouye and Kevin Kane
624 pp, Prentice Hall
March 2011
An ideal reference source for architects, builders, and engineers, this user-friendly guide provides an informative, richly illustrated and generously applied introduction to structures. Covers load paths (tracing) in an extensive, organized, and highly visual manner, and fully integrates building structures (structural design) with architectural and construction issues. Comes profusely illustrated, representing structural elements as a part of an assemblage rather than as a discrete part, and presenting a variety of two- and three-dimensional drawings to show the structural element and its context. Presents "architectural" (rather than "scientific") illustrations/diagrams with building construction examples, and places layout-figures and illustrations adjacent to the discussion. Biographies of prominent contributors to the areas of statics and strength of materials offer historical background.
---

Suyama: A Complex Serenity
Grant Hildebrand
176 pp, University of Washington Press
March 2011
George Suyama began his architectural practice in Seattle in 1971; his early career is marked by a number of distinguished designs in the contemporaneous wood idiom of the region. Over time, however, Suyama developed an architecture characterized by a search for minimalist simplicity, a paradoxical architecture of intense, even exciting, tranquility.
In 2002, he and partners Ric Peterson and Jay Deguchi established Suyama Peterson Deguchi. Their firm has built a distinguished reputation by means of designs influenced by the immediate region and by Suyama's ancestral Japan, which are intimately related to site and executed with an astonishing finesse of detail. Above all, their architecture reflects Suyama's quest to eliminate what he calls "visual noise," a quest that has yielded not visual silence but a kind of visual music. Architectural elements are distilled to a purity analogous to that of a musical tone, and relationships between those elements are as pure and artistically rich as the mathematics of music.
In Suyama: A Complex Serenity, Grant Hildebrand introduces the man and his work, discussing relevant aspects of Suyama's life, the influences that have shaped his beliefs, and, in layman's terminology, twenty of his built and unbuilt projects that illuminate the development of his remarkable art and craft. Included also are appendices that illustrate Suyama's deep and long-standing involvement with the arts and product design.
---

A Global History of Architecture, 2nd Edition
Mark M. Jarzombek and Vikramaditya Prakash, Francis D. K. Ching (Consultant Editor)
864 pp, Wiley
December  2010
Organized along a global timeline, A Global History of Architecture, Second Edition has been updated and revised throughout to reflect current scholarship. Spanning from 3,500 b.c.e. to the present, this unique guide is written by an all-star team of architectural experts in their fields who emphasize the connections, contrasts, and influences of architectural movements throughout history. The architectural history of the world comes to life through a unified framework for interpreting and understanding architecture, supplemented by rich drawings from the renowned Frank Ching, as well as brilliant photographs. This new Second Edition delivers more coverage of non-Western areas, particularly Africa, South Asia, South East Asia, and Pre-Columbian America is completely re-designed with full-color illustrations throughout Incorporates additional drawings by Professor Ching, including new maps with more information and color.
---

International Architecture in Interwar Japan: Constructing Kokusai Kenchiku
Ken Tadashi Oshima
320 pp, University of Washington Press
January 2010
Ken Tadashi Oshima traces the many interconnections between architects from Japan, Europe, and America and their designs during the interwar years by examining the careers and buildings of three leading modernists in Japan: Yamada Mamoru (1894- 1966), Horiguchi Sutemi (1895-1984), and Antonin Raymond (1888-1976). Each espoused a new architecture encompassing modern forms and new materials, and all attempted to synthesize the novel with the old in distinctive ways. Combining wood and concrete, paper screens and sliding/swinging glass doors, tatami rooms and Western-style chairs, they achieved an innovative merging of international modernism and traditional Japanese practices. Their buildings accommodated the demands of modern living while remaining appropriate to Japan's climate, culture, and economy.
Until now, little scholarship on Japanese modernist architecture has been available in English, and scholars have tended to isolate the Japanese work from architecture in the European-American sphere of influence. Oshima reverses this trend, exploring the influences that flowed in multiple directions between architects in Japan and their counterparts in Germany, Austria, the Netherlands, and elsewhere.
Sadly, few of the buildings of Japan's interwar period withstood the destruction of World War II and the wrecking balls of subsequent decades of development. Yet Oshima uses a wealth of photographs that vividly capture the character of the burgeoning architectural media of the interwar years to generously illustrate the works and visions of these pioneering modernists.
---

Architectural Graphics, Sixth Edition
Francis D.K. Ching
256 pp, Wiley
November 2009
Since 1975, Architectural Graphics has been a bestselling classic that has introduced countless students of architecture and design to the fundamentals of graphic communication. Featuring Francis D.K. Ching's signature graphic style, it illustrates how to use graphic tools and drafting conventions to translate architectural ideas into effective visual presentation. This Sixth Edition has been updated to reflect the latest drawing techniques helping it remain the leading book on the topic.
---

Urbanizing the Mojave Desert: Las Vegas
Nicole Huber and Ralph Stern
English / German
192 pp, Jovis Verlag Berlin / USA: Distributed Art Press
Fall 2008
In "Learning from Las Vegas" Robert Venturi and Denise Scott-Brown focused on the glamour of the Las Vegas Strip, analyzing the city for its postmodernist qualities while ignoring the Mojave desert immediately beyond. Exploring the city at the same time as Venturi and Scott-Brown, the renowned architectural historian and critic Reyner Banham sidestepped the postmodernist lure of the Strip and focused his attention on what he saw as the strikingly modernist spaces of the Mojave desert.
Urbanizing the Mojave Desert: Las Vegas presents neither a modernist nor a postmodernist view of the city and its environment. The text and images do not project ideals of urban development, nor do they solve social and environmental problems. Rather, they present a hybrid landscape shaped and reshaped by practices of everyday urbanization for a city now characterized as the "first" city of the 21stcentury. They offer a "third site", exposing the complex but often interstitial spaces of everyday production and consumption tied to physical and virtual place making as well as contemporary local and global investment. This perspective reframes the seamless surfaces of draped neon lights, curtain walls, and landscape features layered onto the Mojave's stark topography, uncovering distinct strata that respatialize the social, cultural, and environmental implications of urbanizing a fierce yet fragile desert.
---

Lionel H. Pries, Architect, Artist, Educator: From Arts and Crafts to Modern Architecture
Jeffrey Karl Ochsner
403 pages, University of Washington Press    
November 2007
Lionel H. Pries (1897-1968) was one of the most influential architects and teachers in the Pacific Northwest from the late 1920s to the late 1960s. As an inspirational professor at the University of Washington he helped shape the careers of Minoru Yamasaki, A. Q. Jones, Victor Steinbrueck, Paul Kirk, Roland Terry, Fred Bassetti, Wendell Lovett, Gene Zema, and many other prominent twentieth-century architects. As a practicing architect, he was a pioneer in the adaptation of Modernism to the setting of the Pacific Northwest an an early leader in the creation of Northwest regional modernism.
Lionel H. Pries, Architect, Artist, Educator celebrates Pries's professional life and legacy, tracing his evolution as a designer, architect, teacher, and artist. The book shows how Pries absorbed and synthesized disparate influences and movements in design – the California Arts and Crafts, the Ecole des Beaux-Arts, Mexican and Japanese motifs, the International Style, and other strands of the Modern Movement. This comprehensive, well illustrated book expands knowledge of Northwest history, culture and architecture, and of the history of American architectural education, as well as broadening understandings of twentieth-century American Modernism.
---

Toward a New Regionalism: Environmental Architecture in the Pacific Northwest
David E. Miller
208 pp, University of Washington Press
June 2005
Green design is the major architectural movement of our time. Throughout the world architects are producing sustainable buildings in an attempt to preserve the environment and our globe's natural resources. However, current strategies for forming sustainable solutions are typically too general and fail to take advantage of critical geographical, environmental, and cultural factors particular to a specific place. By focusing on the Pacific Northwest, this book provides essential lessons to architects and students on how sustainable architecture can and should be shaped by the unique conditions of a region. Pacific Northwest regionalism has consistently supported an architecture aimed at environmental needs and priorities.
This book illuminates the history of a 'green trail' in the work of key architects of the Northwest. It discusses environmental strategies that work in the region, organized according to nature's most basic elements – earth, air, water, and fire – and their underlying principles and forces. This book focuses on technologies, materials, and methods, with a final section that examines thirteen exceptional Northwest buildings in detail and in light of their contributions to sustainable architecture. Critical case studies by Northwest architects illustrate some of the best environmental design work in North America. Architects in the book include: from Seattle, Mithun Architects and Planners, Jones and Jones Architecture and Landscape Architecture, and the Miller-Hull Partnership; from British Columbia, Peter Busby, Patkau Architects, and Terrence Williams; and from, Portland, Allied Works. These projects include innovative design in water and site stewardship, intelligent technologies, passive energy strategies, ecologically sound building materials, and environmentally sensitive energy management systems.
---