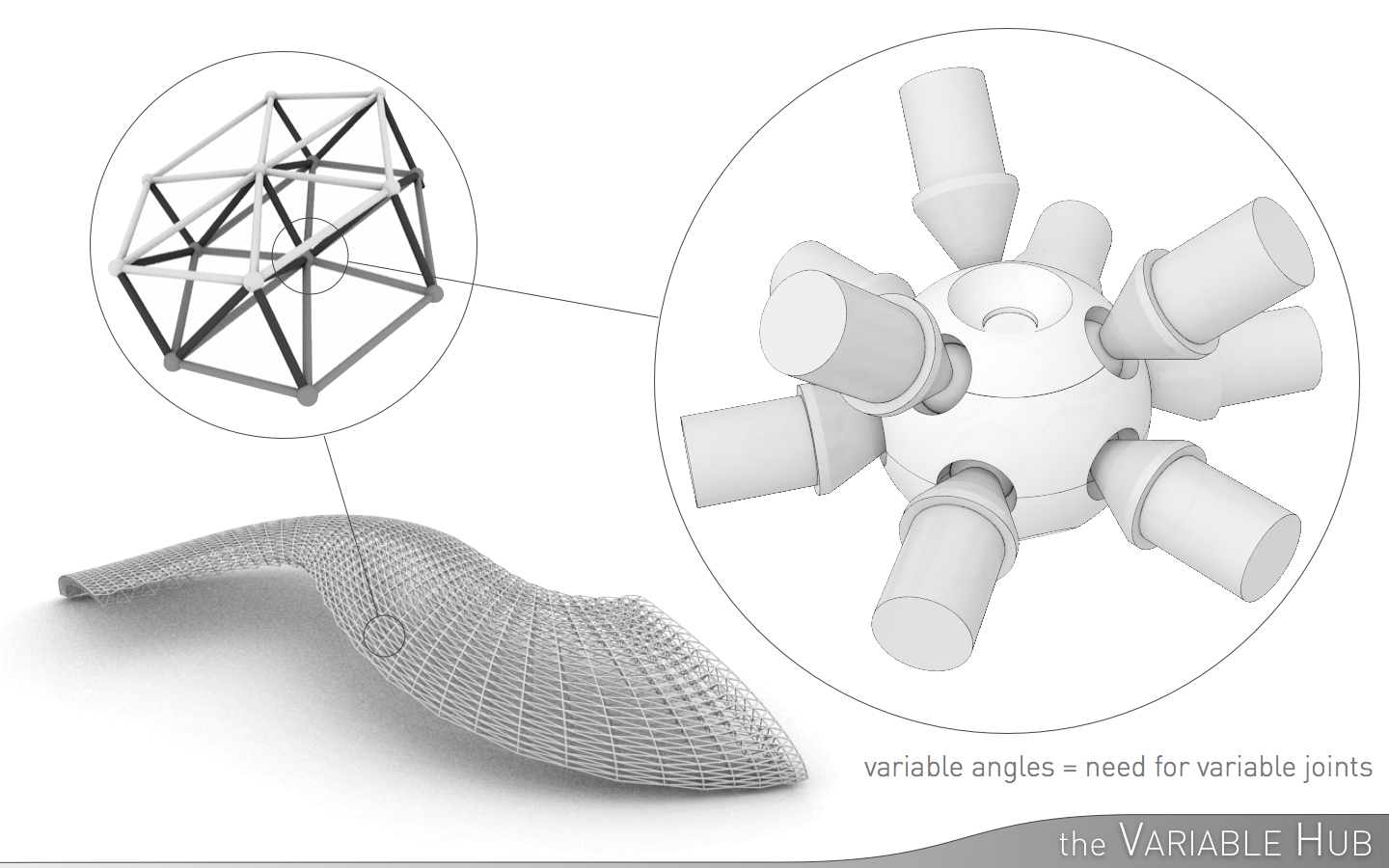 Application Deadline: February 1 for autumn quarter entry 
This page will be updated with the upcoming application requirements by September 1.  Please do not start your application until then. Applications will be accepted from September 15-February 1. The Admissions review process will begin after the February 1 deadline.
The Master of Science in Architecture / Design Technology is a research-based degree and it is a STEM designated program. Admission to the MS in Architecture is a competitive process. The Department of Architecture's MS Program Admissions Committee admits applicants whose apparent abilities will enable them to complete the program expeditiously and with a high level of achievement. In evaluating applicants, the committee considers the following materials:
Application Requirements
The first step in the application process is to create your Application for Graduate Study at the University of Washington. Selecting the program you are applying to generates the corresponding application forms for the program.  You are able to log out and return to your application until it is complete and ready to submit. When your application is complete, pay the application fee online to submit.
Graduate School Requirements
A four-year baccalaureate degree from an accredited U.S. college or university, or its equivalent from a foreign institution.
A minimum grade point average (GPA) of at least 3.0 for the last 90 graded quarter credits or 60 graded semester credits.
Application Requirements
The statement of purpose  should clearly articulate the research you intend to develop at the University of Washington. The MS Architecture degree is a research-based program and one criteria for admission is a well defined research interest which can be supported by our program.  Your statement will be reviewed by the admission committee, which is comprised of faculty, to evaluate whether there is a good fit between your research interests and our faculty expertise.
Please address the following points in your statement:
Motivation for applying to the program: Please describe your background and related experience appropriate to the program, as well as preparation for research and advanced work in design technology (approximately 500 words)
Research plan: what is your intended area of research (approximately 500 words)
Identify 1-2 faculty members working on the area that you intend to pursue. To help you identify potential faculty advisors, please visit these pages: MS Design Technology faculty profiles It is not necessary for applicants to contact faculty prior to applying. Applications will be reviewed by the selection committee and the faculty they identified in their application. Admitted students will be paired with a faculty mentor during the admissions review process.  
Provide a portfolio of work electronically. The MS in Architecture / Design Technology portfolio should include evidence of your preparation for study in design technology. The document should not exceed 20 pages (sheets) in length (including cover and table of contents). In addition to research papers in architecture or an allied discipline, it may include information about software authored by the applicant, and similar projects and/or examples of design work.
Letters of Recommendation are an important part of the application. Choose people to write in support of your application who can speak to and address your skills and abilities in different capacities and your ability to successfully complete this advanced research program:
Professional recommendations may be from employers, etc.
Academic recommendations may be from faculty from your prior schools; or instructors of courses taken to prepare for your graduate studies.
Applicants will designate 3 recommenders on the online application by providing their names and email addresses. When you designate a recommender, the person you have designated is immediately sent an email to submit a recommendation on your behalf. Please do not designate until you are ready to have the recommender contacted. You may submit your application before all letters are received.  Applicants can track the status of letters received by logging into their application.
Minimum 3 recommendations; Maximum 4 recommendations.
Upload transcript(s) from each prior degree-awarding school attended.  Please ensure that student name and school name appear and are legible. If scanning original transcripts, make sure the pages are oriented upright for screen viewing.
Admitted applicants who accept their offer will later receive instructions to submit official (sealed) transcripts as part of the degree verification process for enrollment. See UW Graduate School Official Transcript Requirements  for more information.
Include information about full-time and part-time employment and/or volunteer activities, indicating the nature of the work and your responsibilities.
Required file format: PDF
The GRE is not required. Tests score submitted to the UW will not be considered in the admissions review.
Required for applicants whose native language is not English. For more information about English Language Proficiency requirements and ways to demonstrate English proficiency, see UW Graduate School — Understanding the Application Process and UW Graduate School English Proficiency Requirements.
If you will demonstrate proficiency through the TOEFL or IELTS test, these are the minimum required scores for admission. Official scores must be received by the application deadline.  It is strongly recommended that applicants take the test by December 15.
TOEFL iBT: 92. Report official scores to the UW Institution Code: 4854, the Department code is not necessary.
IELTS:  7.0  Follow reporting instructions provided on UW Graduate School Memo 8. Request the test center to send scores electronically using the ILETS system (E-TRF) to the following address: University of Washington All Campuses, Organization ID 365.
DUOLINGO: 120
Application Fee Waivers
As a public university, the application fee is required to be collected by Washington state. To review eligibility for application fee waivers, please see their site for information. Application fee waivers are administered by the UW Graduate School, not academic units.
Checking Your Application Status
After submission of the online application, applicants can check the application status page to view when letters of recommendation and test scores have been received. Applicants will be notified of decisions by March 15.
Tuition & Fees:
For a complete breakdown of student tuition, fees, and charges please visit the Office of Planning & Budgeting/Graduation Tuition Dashboard. Tuition is updated by the UW in July for the coming academic year.
For an estimated Graduate Student Budget, which includes tuition/fees, books/supplies, room/board, personal costs, transportation and health insurance on the UW Office of Student Financial Aid website. The graduate tuition displayed on this page is an estimate. Graduation tuition varies by program. Refer to the Graduate Tuition Dashboard for more accurate tuition information by program.
Contacts:
General questions about the program and application process, contact Admissions Counselor, Jean Joichi, jjoichi@uw.edu.
Research specific questions, contact Program Director, Tomás Mendez Echenagucia, tmendeze@uw.edu.
Graduate Student Financial Support
Admissions Scholarships
As a public university, our admissions scholarships are limited.  There is not a separate application to complete.  All who are offered admission are automatically considered.  Some scholarships are awarded to incoming students by the Department of Architecture based on merit, need, and/or diversity.
Financial aid awards are separate from admissions scholarships awarded by an academic unit.  For information about eligibility & the process for applying for financial aid, visit the UW Office of Student Financial Aid website.
If we are not able to offer a recruitment scholarship to you, here are other funding opportunities available to enrolled students:
Need Based Departmental Scholarships
In April of each year, current students are eligible to apply for Departmental Scholarships.  There are between 20-25 scholarships each year to award. Eligibility to apply for these in spring of your first year in the program and each year of enrollment after.
Department  & UW Employment Opportunities
Most of these are hourly paid positions but there are also a few opportunities for TA/RA ships which would waive tuition and offer student health insurance for the quarter one is hired.  Our department typically hires students in their final year of study for these positions – after they have completed the core studios/coursework.
These opportunities are advertised to our students via our student email lists.
Here are the units in our College that regularly hire students:
Fabrication Labs
Integrated Design Lab
ARCHNet Computing Lab
Department of Architecture: various positions ranging from lecture & events support, exhibits support, reader/grader positions.
Graduate Funding Information Service (GFIS)
External Scholarships are sent to our school are shared via our student communication channels.
On-Campus Employment (requires UW NetID to view)
Off-Campus Employment:
Our students have been successful in securing part-time positions at design firms during the academic year and full-time positions during the summer. Here is a list of local firms who engage regularly with our Department: http://archpac.be.uw.edu/