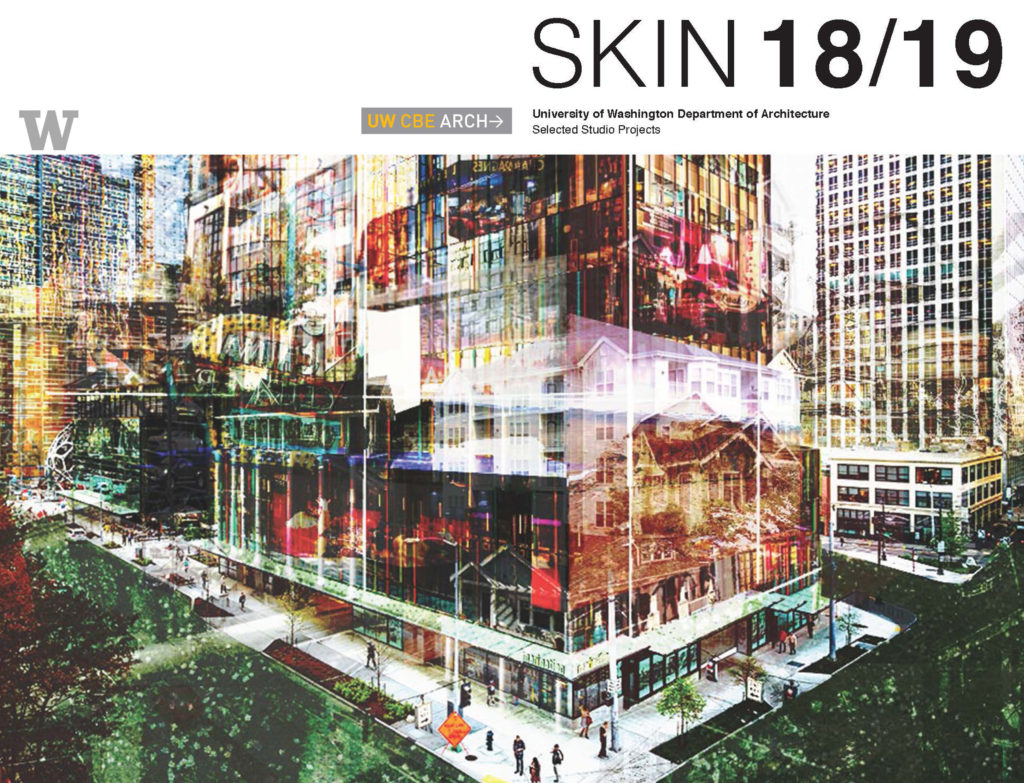 SKIN is a publication of the University of Washington, College of Built Environments, Department of Architecture.  It was founded in 2004 to annually present the design work of students in the department to a wide audience.
The latest issue features a selection of work from 2018 and 2019, with undergrad and graduate students representing the range of studios offered by the department.  At least two projects are featured from each studio, as well as an introductory brief.
A team of student and faculty editors survey and select work from the projects chosen for the department archives by student mentors.
Editors:
Brian McLaren
Jim Nicholls
Paige Collins
Benny Yeo