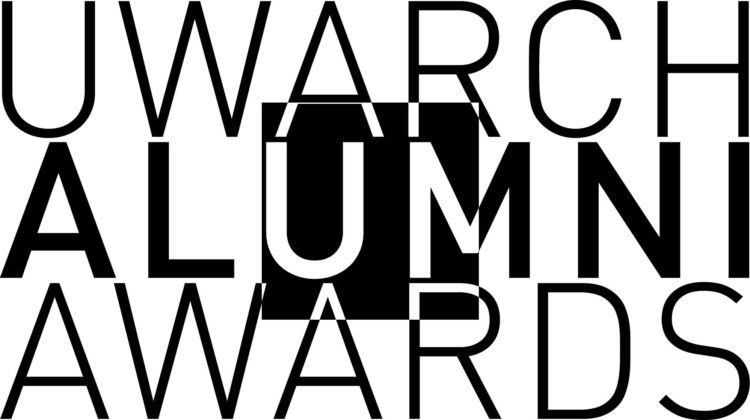 In the spring of 2019, the Department of Architecture at the University of Washington inaugurated a bi-annual alumni awards program to recognize the significant contribution made by alumni of our undergraduate and graduate programs. The event has also resulted in the creation of an endowed scholarship that provides funding for graduate students. These awards have been given in two distinct categories—the Distinguished Alumni Award and the Graduate of the Last Decade (GOLD) Award.
The Distinguished Alumni Award recognizes an alumna or alumnus of the UW Department of Architecture that are still active in their careers whose achievements in the profession of architecture as well as in the broader community have made a significant contribution to the built environment of the Puget Sound region and beyond. Of particular importance is their advancement of the discipline and practice architecture by means of their involvement with the education of future architects through their engagement with academia and/or their mentorship and guidance within the realm of practice. The recipients of this award are individuals who have had a distinguished career as evidenced in the excellence of their built work, the significance of their impact on the community, and the generosity of their commitment to the education of architects.
The GOLD Award recognizes the accomplishments of an alumna or alumnus of the UW Department of Architecture within ten years of their graduation. These creative achievements can be in any or all of the following areas; architectural and/or design/build practice; allied arts and design; architectural education or mentorship of graduates in practice; outreach and community service. The recipients of this award show great promise for expanding the impact of the profession of architecture through creative forms of practice and civic engagement.

Past Awardees
Distinguished Alumni Award
2019 | Tom Kundig and George Suyama
2017 | Lee Copeland and Steven Holl
Graduate of the Last Decade Award
2019 | Jess Blanch, Jake LaBarre, and André Taybron
2017 | Scott Crawford, Mariam Kamara, and Suk Lee