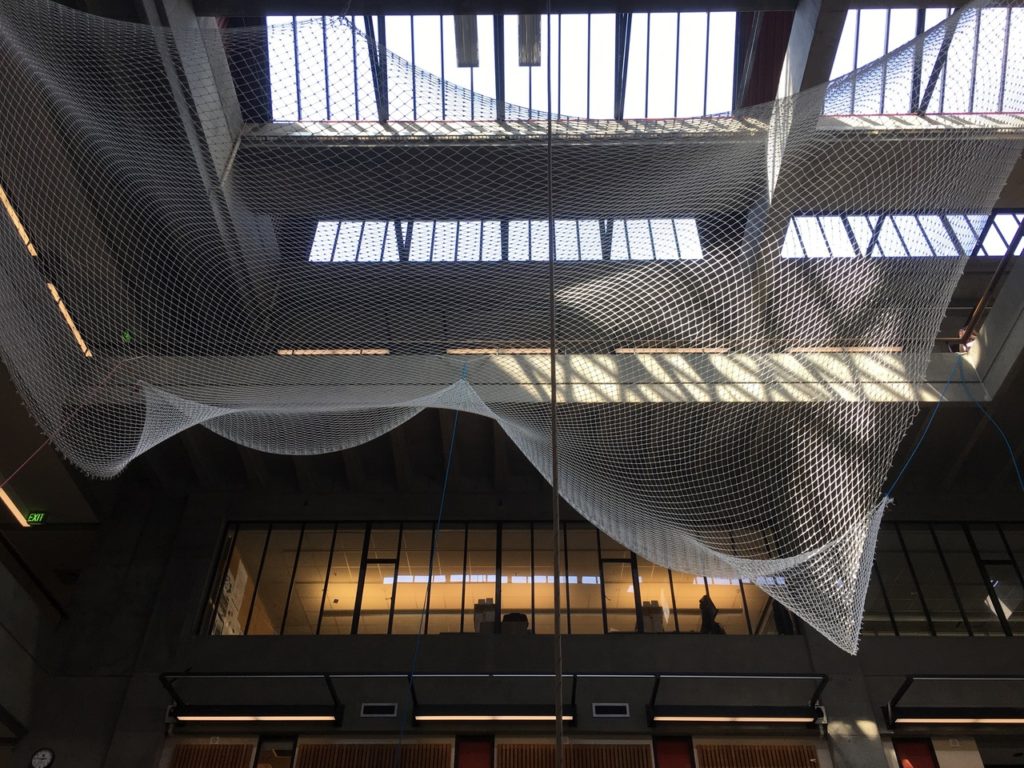 As we approach the final weeks of the Spring quarter, the work of our 2019 Barry Onouye Endowed Studio is coming into its final stage.
As with previous Onouye studios, our work highlights the intersection of architecture and structural design.  With a central theme of PERFORMANCE, this year's studio (offered with Endowed Chair Sigrid Adriaenssens from Princeton University), has focused on tension-based structures, ranging from hanging nets to tensioned membranes.  With a generous donation of nets and ropes from Diamond Nets in Bellingham, our studio has the unique opportunity to design and install at full-scale.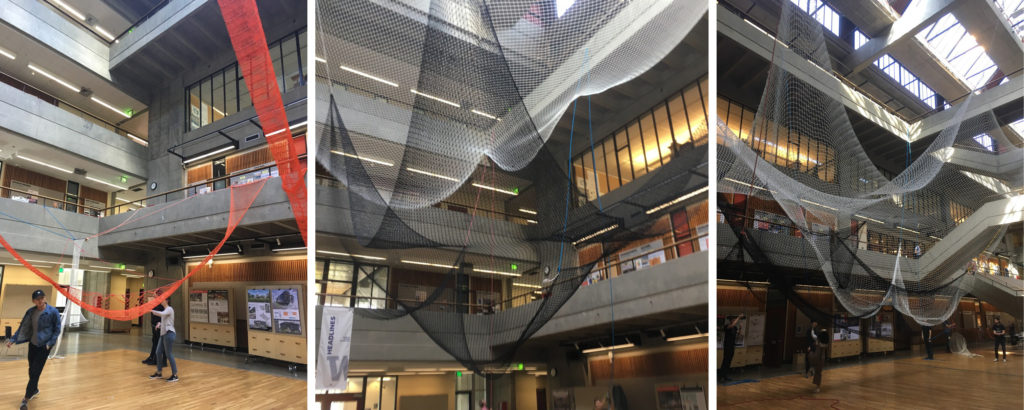 This studio has addressed not only the structural behavior of tension systems, but also the active engagement of public space through dance.  Tension structures are highly adaptable, responding to weight and force through changes in form. Previously concealed reactions are revealed in dramatic ways.  With dance partners from both the UW and Princeton (Rebecca Lazier), we are in the process of designing a large-scale installation as our final project with a culminating, professional dance performance.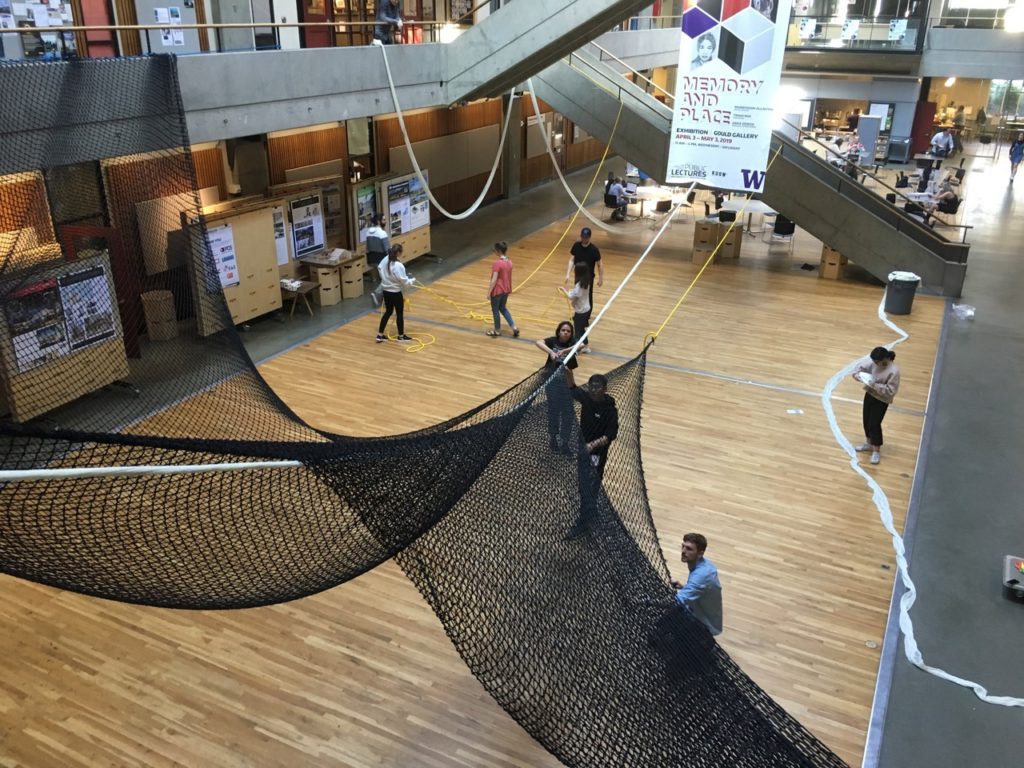 Our final performance is scheduled for June 11, beginning at 1pm in the Gould Hall atrium.  Please come by!   You can also visit Sigrid's blog to find out more about the project and the research behind it.