Student Work
Course Description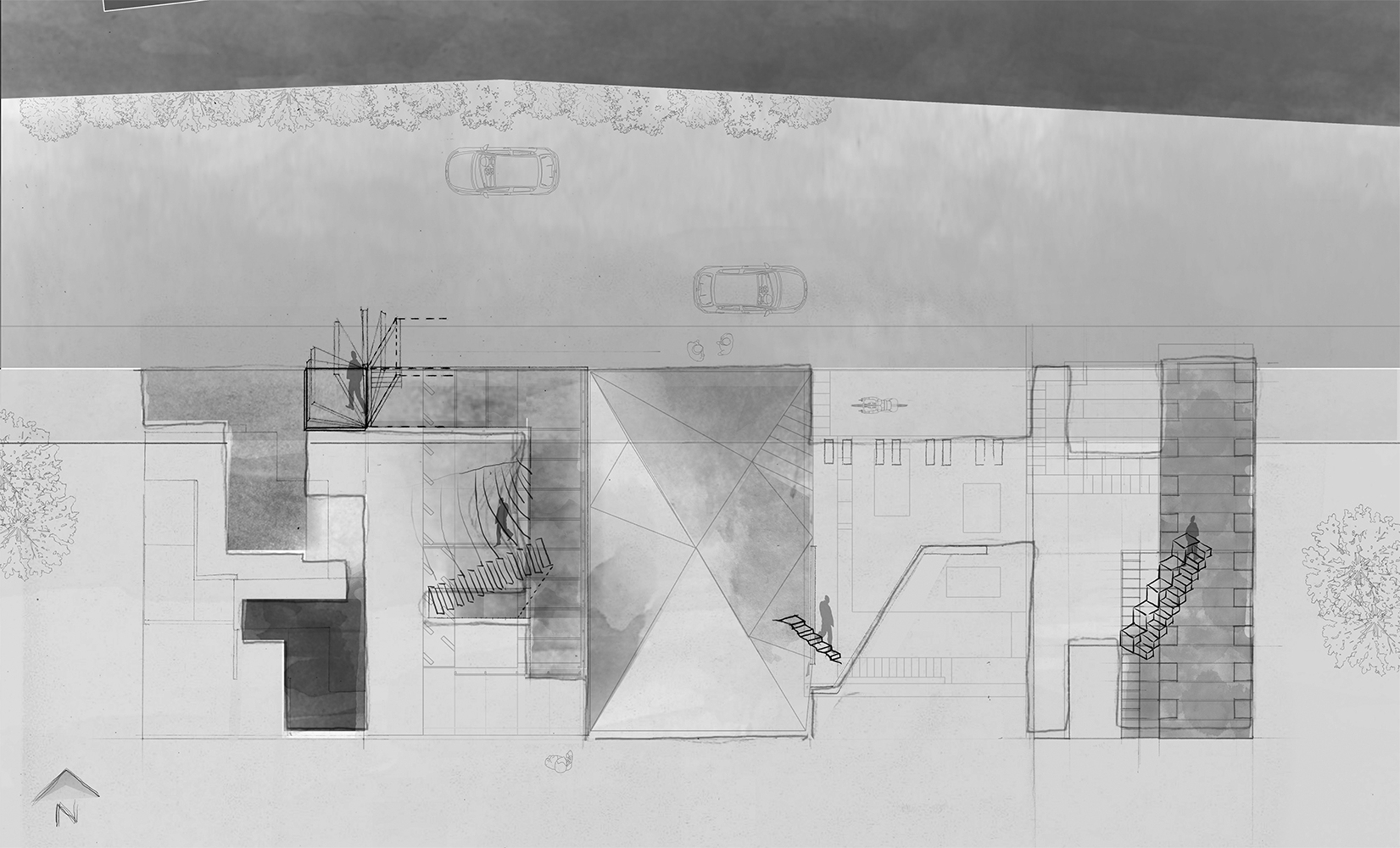 Angela Yang and Kyle Hovenkotter Winter 2020
Course Description
The production of art is inextricably linked to architecture. Beyond the overlap of methods between the two disciplines (Conception, Design, Iteration, Craft, Representation), both art and architecture fundamentally rely on considered experience and the establishment of a relationship between viewer and content.
In their final project, students take advantage of these similarities as a means to impact their designs conceptually, tectonically, experientially and urbanistically in the form of 5 collectives of live/work units for hypothetical artists. Composed in a rowhouse-style subdivision, each collective consists of 5 live/work units, each designated to a student and designed using the work of a prominent immersive sculptor of choice as the basis for an architectural language and concept. Programmatically, each unit houses spaces for living, working, and exhibiting, and collectively, all exhibition spaces are connected, allowing users to move from one gallery to the next. The site is located in the Northlake neighborhood in Seattle, just west of Gasworks Park. Consideration of the elevation change from Northlake Way to Northlake Place and the necessity to incorporate but not disturb the Burke Gillman Trail added the urbanistic dimension to the final project.
The 25 live/work units are manifested into 1:2 composite drawings (originally planned to be 36"x72" banners for the review) and the 5 collectives are expressed in one diagrammatic drawing per group, illustrating the connective path between their projects. "Habits and Habitats" is a dichotomy between inspiration and individual expression, private and public space, interior and exterior, and individual and collective efforts.