Graduate of the Last Decade
This award recognizes the accomplishments of alumni of the UW Department of Architecture within ten years of their graduation. These creative achievements can be in any or all of the following areas: architectural and/or design/build practice; allied arts and design; architectural education or mentorship of graduates in practice; and outreach and community service. The recipients of this award show great promise for expanding the impact of the profession of architecture through creative forms of practice and civic engagement.
2019 Awardees:
Previous Nominees
Allan Co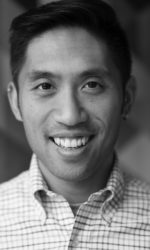 M.Arch 2011
Allan Co is an Enterprise Rose Architectural Fellow working with Hudson River Housing (HRH) in Poughkeepsie, NY and MASS Design Group, based in Boston, MA. His work with HRH and MASS focuses on quality affordable housing, innovative public programming, and community building and engagement as catalysts for equitable economic revitalization. His goal for this three-year fellowship is to build stronger socioeconomic patterns and foster urban resilience through diversity, inclusion and local capacity building.
Allan has a Bachelor of Arts in the History of Art (2004) and a Bachelor of Architecture (2006) from Rice University. He graduated from our M.Arch program in 2011, focusing on design strategies for the urban dwelling unit that integrates the individual within the urban fabric and community. At the same time he joined our Master of Science in Architecture Program with a focus on History and Theory. Graduating in 2012, his focus in this case was informal developments and low-income housing in the rapidly growing cities in South America.
Allan also has a considerable breadth of experience in architectural practice, working in Seville, Spain; Boston, MA; Seattle and Bainbridge Island, WA; and New York, NY.
Shu Du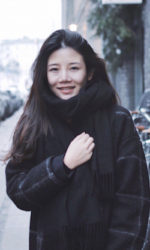 B.Arch 2013
Shu Du is an architectural designer at BIG | Bjarke Ingels Group in New York, where she has worked on several projects including an Office Complex in Barcelona, a Historical Museum in Mexico and a Commercial Complex in Spain. She previously worked for Rice + Lipka Architects in New York, which she joined immediately following her 2017 graduation from the Graduate School of Architecture Planning and Preservation at Columbia University. During her studies at Columbia she worked for one summer in the office of Toyo Ito & Associates, Architects. In 2013 Shu graduated with a Bachelor of Arts in Architectural Studies from the University of Washington, where she began her current research interest in vernacular architecture in China.
Katie Hunt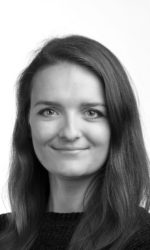 M.Arch 2012
Katie Hunt is currently working for LRK in Memphis, Tennessee, having been an Associate in the Seattle office of the SRG Parnership. Since joining the firm in 2013, she has worked on projects for a range of clients in the Pacific Northwest, including the City of Seattle, Federal Way Public Schools and Whatcom Community College in Bellingham, Washington. Since her graduation from our Master in Architecture program in 2012, Katie has been a frequent participant in design reviews at the University of Washington and has been an AIA Seattle Honors Award Planning Committee Member since 2015. She came to the University of Washington with a Bachelor of Arts in Architectural Studies and Bachelor of Fine Arts in Textile Design from 2009.
Jessica Miller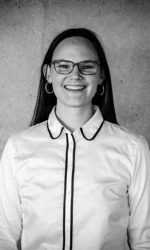 M.Arch 2009
Jessica Miller is a principal at LMN Architects in Seattle and Part-Time Lecturer in the Department of Architecture at the University of Washington, where she crafted a new course on Building Information Modeling. While at LMN, which she joined in 2011, she has participated in a range of projects types from higher-education buildings to regional transportation systems. Recently, Jessica led the multi-year entitlement process for the Washington State Convention Center Addition project, with a focus on the design and integration of the public realm. She graduated from our Master in Architecture program in 2009, having earned a Bachelor of Arts in Architecture, with a secondary focus in studio ceramics from Miami University (Ohio) in 2004.
Brian Rich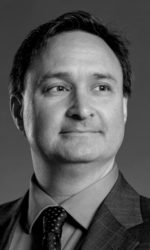 M.Arch 2016
Brian Rich is Principal and Project Manager of Richaven Architecture and Preservation in Seattle, which he founded in 2011. He earned his Bachelor of Architecture cum laude from Notre Dame University in 1994 and graduated from our Master of Architecture with a Certificate in Historic Preservation in 2016. Brian is also a member of the Tau Sigma Delta Honor Society. He has worked with several prominent firms in Seattle, including LMN, NBBJ, Miller Hull, and Bassetti Architects, where he was Design Technology Lead and Construction Administration Group Leader. Brian has also dedicated volunteer service to multiple preservation-related organizations such as the AIA Historic Resources Committee, King County Landmarks Commission, 4Culture Historic Preservation Advisory Committee and the Association for Preservation Technology.
Chad Robertson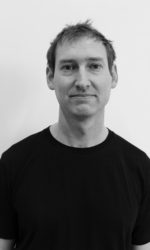 M.Arch 2007
Chad Robertson is owner, designer and fabricator in his own custom furniture company Chadhaus LLC. This business began as a modest partnership committed to designing and building well-crafted modern furniture and micro-architecture and has expanded to encompass a full line of highly-refined wood and metal furnishings available through its website. Chadhaus is now a company with five full-time employees and a manufacturing facility that ships its furniture to the US, Canada and internationally.
Chad has a Bachelor of Fine Arts from Western Washington University (2000), and worked for 3 years as a furniture maker's apprentice with Stewart Wurtz prior to joining our Master of Architecture program in the fall of 2004. Immediately following his graduation in 2007, he formed Chadhaus LLC  through which he has focused most of his design activities.
Beginning in the spring of 2007, Chad co-taught the Neighborhood Design Build Studio with Steve Badanes for 4 consecutive spring quarters. The work focused on student-built projects that include a seating and picnic area for Danny Woo Gardens in the International District of Seattle and a playhouse and living fence for Wellspring Family Services.
Ray Villanueva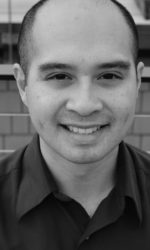 M.Arch 2007
Ray Villanueva is a project manager and project architect for Miller Hayashi Architects, where he works on a range of public and commercial projects through all phases of design and construction. He is also co-founder of Estudio Damgo, a design and build program established in 2011 at Foundation University in the Philippines, which focuses on a range of public projects built out of bamboo, rammed earth and other local materials.
Ray has a Bachelor of Science from the University of Maryland (2005) and completed his Master of Architecture at the University of Washington in 2007. He won a thesis certificate for exceptional achievement, was awarded an AIA certificate for academic excellence, and was an AIA Seattle Student Diversity Scholar. More recently he was co-director and leader of the summer 2015 Philippines Bamboo Workshop Study Abroad Program with Elizabeth Golden of the UW Department of Architecture. In this four-week program students from the University of Washington teamed with colleagues from Foundation University in the design and construction of a market stall structure. This project was acknowledged with a 2016 ACSA Design Build Award.
MacKenzie Waller
M.Arch 2013, MLA 2011
Mackenzie Waller is Design Director at Framework, a multipurpose planning and design firm in Seattle focused on cultural placemaking, which she joined in 2014. She received her Master of Architecture in 2013 and her Master of Landscape Architecture in 2011, having earned a Bachelor of Arts from the University of California at Berkeley in 2000. After her graduation from the University of Washington, she worked at Mithun and then as a Landscape Designer at Natural Systems Design before joining Framework. Beginning in 2017 she has taught in the CBE as Affiliate Instructor in the Department of Urban Design and Planning and in 2018 as part-time lecturer in the Department of Landscape Architecture. In her professional work and in her teaching, she has pursued a deep interest in social justice issues and activism.
Weilan Zhang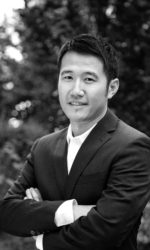 M.Arch 2011
Weilan Zhang is currently a project architect at MZA Architecture, working directly with founder Ming Zhang, FAIA, focusing on projects in both US and China. During his 6-year professional experience, including working as a Project Designer at ZGF in Seattle and Ellumus in Bellevue, Weilan has accumulated expertise in high-rise building design and complex large scale projects. He has worked on a number of prominent projects both in the Pacific Northwest and internationally. In tandem with professional practice, he has been actively involved in academic activities, such as a collaboration with Professor Emeritus Frank Ching on his work Design Drawings, which he translated into Chinese. He graduated from our Master in Architecture program in 2011, having earned a Bachelor of Architecture from Tianjin University in 2009.
Xu Zhang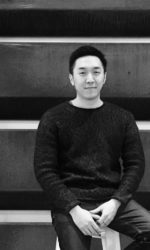 B.Arch 2013
Xu Zhang is an associate at SHoP architects in New York, where he has worked on a series of high rise projects, including a supertall residential project on West 57th in Manhattan and a highrise mixed-use project on Coney Island Avenue in Brooklyn. His prior work experience includes internships at Studio Joseph and Studio Daniel Libeskind in New York and Shigeru Ban in Tokyo. He graduated in May 2016 from the MArch Program at the Taubman College of Architecture and Urban Planning at the University of Michigan, where his work was selected to compete for the 2015 KPF Traveling Fellowship. In 2013 Xu graduated with a Bachelor of Arts in Architectural Studies from the University of Washington.